Click here to get this post in PDF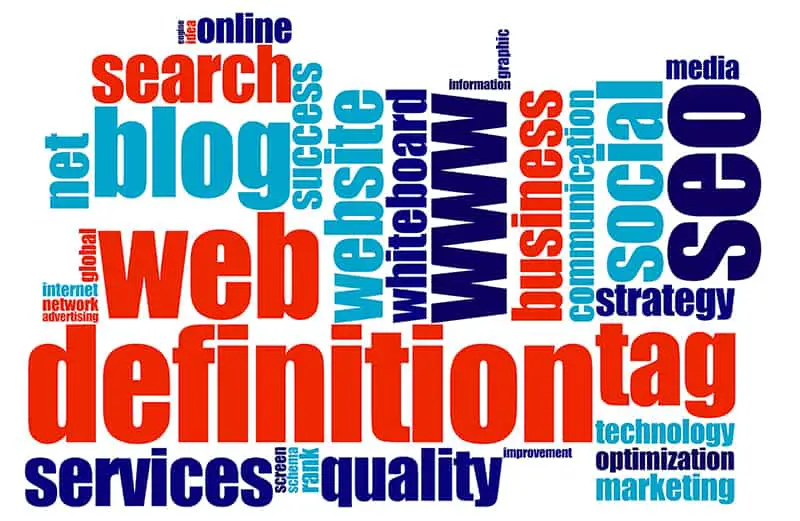 This article contains affiliate links. For more info see disclosure.
It takes a lot of effort to recreate your vision on a website. You need to have the words, the images and the designs that when combined provide an ecosystem where site visitors stay interact, discover and hopefully convert into customers. From travel blogs to e-commerce sites, content defines the experience of the visitor. In competitive landscapes, there are certain digital marketing and content fundamentals that should never escape your attention.
Optimizing Homepage Content
The homepage is usually designed to be the starting point for anyone visiting your website. You need to maintain a good balance of necessary information while maintaining a clean navigation experience. Being the first impression for visitors, content on the home page needs to be unique to and it needs to speak the tone that represents your brand.
Catchy headlines and crisp introductions to other pages are just some of the elements that help define a good homepage. Relevant images and videos also add to the diversity of your content and present a more complete picture. Throw in naturally fitting, conversational call-to-actions into your content and make sure your social media handles are linked to the homepage.
Read this post by SEOJet to understand how optimizing your homepage can drive more traffic to your website.
Keyword Research Tips
Getting the right keywords is paramount when it comes to creating content that is both reader-friendly and attractive to search engine crawlers. Keyword research is not just compiling a list of buzzwords – it is a deeper process which also allows site owners to understand the consumer thought process better. Imagine being able to read your customer's behavior in relation to your product. Keywords are the connecting bridge.
Keyword research starts off with a little session where you describe your company or topic and bring it down to important descriptors or keywords. These include terms that customers will associate with your brand and they also include words and phrases that describe your business model and brand philosophy.
They also include the products and services that you offer. Keyword listing also includes the context that would compel a customer to opt for your product or service. Are you selling shoes? The context here could be an occasion or a wardrobe makeover, a gift or a celebrity brand. An activity like running or walking is also a relevant context for this particular product – shoes.
Keep an eye on your competitors – lock on to the terms that they may be using. Nowadays there are specific tools that allow site owners and SEO practitioners to browse through keyword lists that are being used in a specific industry. This precious data can provide the seed for engaging and impactful content.
Keyword and Content Integration
Content is diverse. Some of the examples are product descriptions, welcome pages, testimonials and social media posts. They each have their distinctive purpose and need to be worded to reflect that. Integrate your keywords into the content in a natural manner. They should not read like they were forced into the context and the attention need not be on the keywords.
Staying relevant is also important. If you are in a dynamic industry that depends on trends, this needs to reflect in your keyword management and content.
Social Media – Indispensable
By now it has become established that for brands, especially smaller ones, to make an impact they need to be on social media. There fewer better places to introduce your message to a prospective customer than by finding them on their favorite platforms.
Along with SEO, social media marketing is very crucial to keep your marketing strong. It helps you scout for different sources of traffic and capitalize on newer audiences.  Social media marketing goes hand in hand with the more technical nature of SEO – it allows more creative expansion of your content and experimentation. Apart from finding new sets of customers, many site owners maintain branding campaigns on social media platforms because it is cheap and effective. Content on social media should also find its way on your website blogs.
Make sure that your social media promotion is not detached from the main website – rather it should lead visitors to the relevant blog or product/service page. A great example of this is social media posts that describe a discount or special offer and then link to the main website. Another example would be a special interest themed post (image/text) that links to a blog describing the topic in further detail.
Link Building
Your web content will be better received if it is part of a larger content eco-system – one which involves industry leaders, peers, aggregators and other interactive platforms. Legitimate link building includes giving citations to other websites in your blogs and posts and publishing content outside your web domain linking it back to your website. Guest blogs are a popular way to harness links.
Quora is becoming a favorite for link building activities. The immensely popular question-and-answer site has many niche requests which mainly discuss solutions, services and information. Answering relevant industry-related questions with detail and linking back to your website is one way to expand your brand beyond the regular audience.
High-quality and relevant backlinks are important in SEO because search engine algorithms identify them as a parameter for inclusion in the SERP or search engine results page. At the same time, site owners should avoid randomly placed backlinks or links that are not very relevant, as search engine algorithms might identify them as suspicious links and this pulls down website rank. If in doubt, you may want to consider working with SEO Expert Gautam Seo.
Next Level SEO – Know Your Tools
SEO has been for a long time a DIY duty. To an extent, one can still manage the basic optimization tasks with basic tools and just a few hours every week. However, staying competitive requires constant updates and many small business owners are not able to sustain the SEO best practices as other priorities take precedent. This is why specific tools like link managers, keyword tools and SEMrush are becoming part of the SEO suite.
There is a lot more to SEO but a lot of the learning comes with practice. Know your fundamentals and watch your brand grow and opportunities increase.
You may also like: Effective SEO Techniques that will Definitely Work for You
This article contains affiliate links. For more info see disclosure.