Click here to get this post in PDF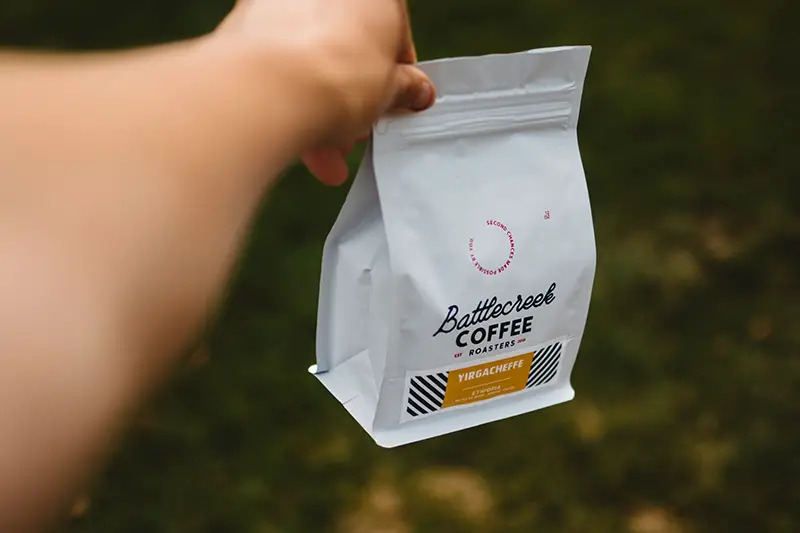 Resealable containers are hardly new a new concept. However, they went through a long journey to become what they are today. The old saying "necessity is the mother of invention" nudged them along. Whenever there was a need for an innovative solution to solve a problem, or improve on a product that was not working, creative inventors rose to the occasion.
Corked Wine Bottles
For example, corks were the solution to hard-to-remove and expensive-to-blow glass bottle stoppers since it is easier for winemakers to apply and wine drinkers to uncork. Corks also solve the problem of oxidation since they allow a minimum amount of oxygen to enter the bottle, preventing harmful oxidation which spoils the taste of wine. Yet the small amount that did seep through was just enough to allow the wine to age and develop its desired complexity.
But as evolutionary problem-solving would have it, screw caps as wine bottle toppers are gaining in popularity, although they are still a matter of disdain heaped on them by those who describe themselves as wine connoisseurs, while others call them wine snobs. Nonetheless, screw tops soon found a place of respect atop jars used for preserving foods.
Mason Jars
Mankind has been preserving food since before history was even recorded. They dried, fermented, and salted it in the interest of feeding their tribe or community through the winter or until they settled in at the next encampment. This was true of hunters as well as gatherers. This safe if not appetizing method of storing food continued and still exists, as evidenced by the popularity of beef jerky and dried fruit. However, once people became settlers, they turned to freezing, pickling, and jam making, but still, the problem of how to store it went unsolved.
Believe it or not, It was Napoleon who solved the problem. Needing to find a way to feed his constantly on-the-road army, he offered a reward to anyone who could come up with a way to provide reliably safe and relatively appetizing food.  A Frenchman named Nicholas Appert gave it some thought and reasoned that if sealed glass bottles preserved wine wouldn't they work for foods as well? And so the French army trudged on through many years of war, sustained by heat-treated wire-enforced wax-sealed jars of fruit, vegetables, and meat, bottled milk, and, of course, bottled wine. 
The process was improved during another war, the Civil War, with the invention of replaceable rubber rings and metal clamps. And shortly thereafter, an American named John Mason came up with the glass container that would bear his name; a jar with a screw-on-thread necked top and a drop-in rubber seal lid. 
But a new problem arose that exists to this day – their size and weight. Food in glass jars satisfied consumers' yearning for a diversified diet, but difficult proved difficult to carry home from the grocery store. Furthermore, they took up valuable room on store shelves as well as shrinking space in increasingly more crowded kitchen cabinets.
Plastic bottles, jars and recyclable plastic containers available at Measom Freer came to the rescue.
However, while they solved the weight problem, they did nothing to conserve space.
Plastic Pouches
Ultimately, plastic did save the day, but not in the conventional form. The answer was and continues to be packaging that is both easy to carry and store – the plastic pouch. Consumers fell in love with plastic pouches for all of the above reasons, but especially because they were resealable. No longer did the contents go stale once the pouch was opened. Resealable pouches allowed homemakers to use a small portion of, say, nuts or granola, and have every confidence that they would be just as fresh when they next open the pouch – even if it were days later.
Store owners liked pouches since they saved on shipping costs and allowed them to keep their shelves stocked, but there was a slight problem. The shelves often looked slovenly since the pouches fell over and customers had to sort through them to read the labels. But of course, there was a solution – stand-up pouches. 
Store managers and proprietors like stand-up pouches because they remained upright, clearly displaying their labels front and center so customers could just select the one they wanted and be their way, keeping displays and aisle shelves neat and orderly. Manufacturers liked them because they provided ample flat fronts for securely applying labels or being printed. So, stand up pouches are a win-win solution to a packaging problem….
And if you consider how much consumers love them, you could say they're a win-win-win solution.
You may also like: Which Mylar Pouch is Best for You?
Image source: Unsplash.com