Click here to get this post in PDF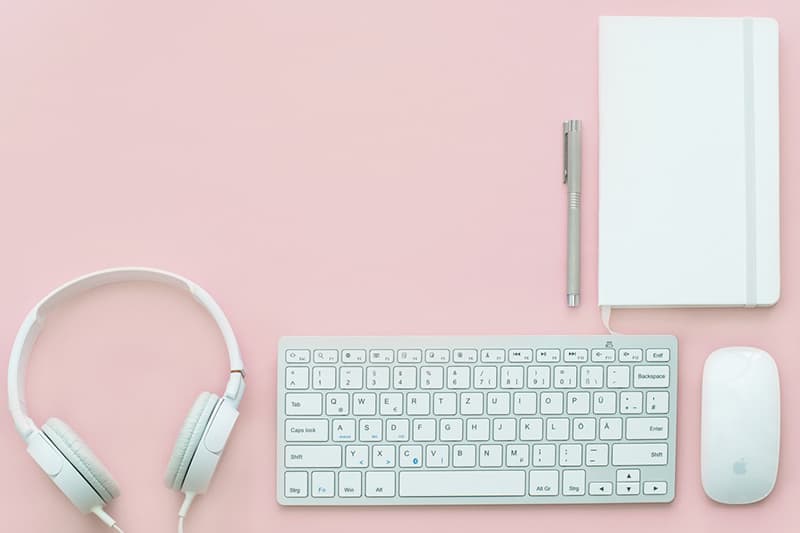 The people you see transcribing or recording what takes place in a court are called court reporters. A Jupiter Court Reporter plays the crucial role of providing accurate word-for-word transcriptions at trials and other legal proceedings. These include administrative hearings and depositions.
They can work as official court reporters or freelancers. And their primary difference is their employer. While courts hire the former, the latter work for court reporting agencies.
The Need for Court Reporters
It may seem trivial to see someone sit and type diligently just to provide a court transcript. Coming from a layman's standpoint, it's a role that can seemingly be done by an audio and video recording machine. Or, is it?
However, being a Jupiter Court Reporteris more than just producing transcripts. As they detail pivotal facts and figures about a particular case, they are able to eliminate ambiguity.
With their presence, the legal counsel of each party will be more careful about the arguments they lay down. Lawyers will ensure that they provide strong statements supported by strong pieces of evidence. And in case there are ambiguous elements in one counsel's arguments, it will reflect on the transcript; The opposing party can use the record to highlight the strength of their case.
Now, onto the technology aspect. There have been attempts to replace court reporters with machines. Nonetheless, courts have found out that the available equipment isn't capable of delivering transcripts as satisfactory as how court reporters can. There's a certain level of dedication that makes the output of court reporters up to par.
The Road to Becoming a Court Reporter
Before a Jupiter Court Reporter lands a job in this industry, he or she must undergo a court reporting program. It's where he or she will learn the basics of English grammar and phonetics, legal terminologies, and legal procedures. Additionally, there are institutions that offer courses on how to use transcription machines.
Also, most states require court reporters to obtain a license or a certification (typically from the National Court Reporters Association). Moreover, they should also undergo on-the-job training before they work in courts or as freelancers.
The Advantages of Freelance Court Reporters vs. Official Court Reporters
How does a freelance Jupiter Court Reporter differ from an official court reporter? Take a look:
●     They have more liberty
Many freelancers — especially those who are already veterans in the field — have the liberty to accept or decline a project. They get to choose endeavors they are confident about. At the end of the day, this enables them to deliver only top-quality services.
As they report on an "as needed" basis, they also have more freedom to enjoy other aspects of their life. And without the expense of losing their job. Therefore, it makes them less prone to experiencing burnout, which can significantly affect the quality of their work.
●     They can complete transcripts in the comfort of their home
Freelancers also enjoy the liberty of finishing their assignments wherever they want — may it be at the office or in the comfort of their own home.
This is in contrast to an official court reporter, who is required to complete transcripts at the court. And for this reason, a freelancer can better deliver accurate work. Depending on their preference, they get to work in an environment that allows them to concentrate better.
●     They get to choose their preferred technology for work
Most courts utilize a certain type of technology for their transcription requirements. On the other hand, a freelancer has the freedom to work using their preferred technology.
Because they are an on-call court reporter, they also have more time to learn new technologies. Moreover, the agencies they work for also typically offer continuous training and seminars — all in an effort to help them become better court reporters.
●     They have the potential to earn more
Once they become more efficient workers, freelancers can have the potential to earn more. They can accept more clients and produce quality output more quickly. Additionally, they can charge higher rates to compensate for their wider range of services.
Though it's not necessarily always true, higher compensation can make them more motivated to do their jobs.
The Freelance Life: Getting Exposed to Different Work Environments
Court reporting agencies deploy their freelance workers to a wide array of clients. These include attorneys, law firms, corporations, and other forms of organizations. Also, there are freelancers who choose to work as substitutes for official court reporters.
The bottom line is: They are more exposed to different work settings. Meeting different people provides them opportune time to learn something new. And with wider experience, they have a wider breadth of knowledge that they can use to advance their career and benefit more clients.
Moreover, another perk of the freelance life is being able to travel to different locations. Being confined to just one workspace every single day, as emphasized, can lead to more stress.
How to Choose a Freelance Jupiter Court Reporter
If you're in need of a freelance Jupiter Court Reporter, it is imperative that you choose the appropriate person for the job. Here are a few tips to help you out.
●     Look into their qualifications, experience, and skillset
Apart from asking about their licenses and certifications, also check if they have previously worked around a case similar to yours.
●     Inquire about the support services they offer
A court reporter can be more in-demand and beneficial to clients if they can provide other support services. These include legal videography and language interpretation.
●     Check their affiliation
It's better to hire a freelancer who works for a reputable local court reporting agency. Furthermore, you should also check the agency's credentials and track record. Ask around and look for reviews from previous clients.
●     Ask about their pricing
The price you'll pay is largely dependent on the range of services you require. Or in the level of expertise you need.
Take note that cheap doesn't necessarily mean better. A credible freelancer or court reporting agency is someone who is transparent about how they charge their services.
You have to carefully weigh your options before inking a deal with a court reporting agency.
You may also like: 4 Tips for Working at Home as a Medical Transcriptionist
Image source: Pexels.com