Click here to get this post in PDF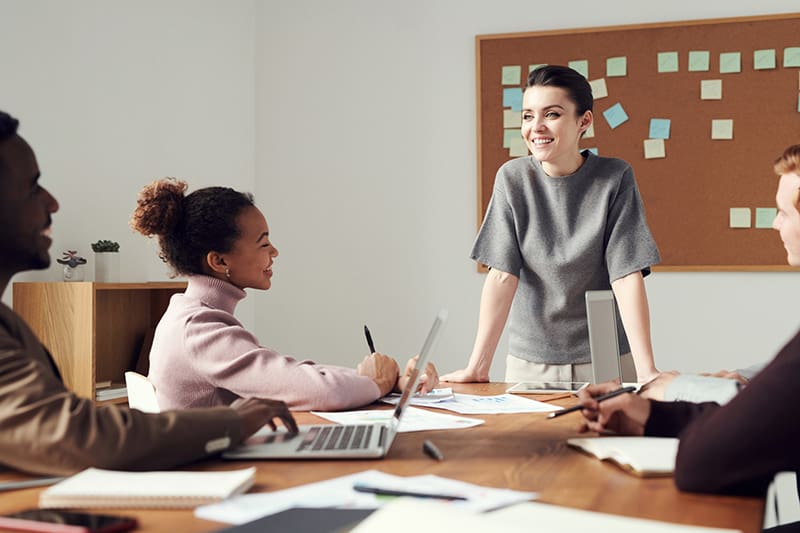 Nothing matters more to a business than productive employees. Making slight changes within the business can improve productivity and efficiency, enhancing the quality of results, and getting more work done.
For businesses in the cleaning industry, the approach to improving productivity is slightly different because you want your employees to remain productive even when they are away from the office. As such, the approach and tips you implement need a bit of creativity, which includes using tools like EZ Clocker to help your employees make the most of their working hours and also help companies with employee productivity tracking.
1. Have the right tools and improve workplace conditions
Having the right tools and excellent workplace conditions are the first steps to improving your employees' productivity. With the right tools, employees can complete duties efficiently, to the best standards, and in the shortest time.
Using modern equipment makes a substantial difference not only in the morale of your employees but also in the quality of their work and how your company is perceived.
Ensuring your employees are a part of the process and key to the growth of the company gives them the zeal to present their best work to the client. An excellent working environment can be as little as setting the right temperature and fostering a cordial environment around the office.
2. Effective communication
Effective communication is key to a productive workforce. Finding fast, effective and interactive ways to pass information to your employees is critical in executing their duties successfully.
While communications avenues like email are still popular, there are more effective and faster ways for team communication like social networking tools or even having phone calls.
Your tone and style of delivery during team meetings can significantly impact morale and consequently, the productivity of the team. Make your employees feel like the stakeholders they are and motivate them to achieve their goals. Knowing that they are working for the greater good and improving the lives of other people is a great way to keep them motivated and productive.
3. Match Tasks to Skills
Matching tasks to skills is the best way to increase the value of your employees in the business. It also allows you to make the most of their potential by assigning them tasks that they love and best qualified at.
Choosing this approach gives employees a high sense of self-worth since they are doing something they are passionate about, and they are more likely to do a better job in a shorter amount of time because it gives them satisfaction.
Asking your employees to be great at everything is often inefficient and counterproductive. In such a scenario, the employee will often find themselves doing tasks they don't feel make the most out of their skills. Before assigning tasks, ask yourself who in your team is best suited to perform the task. Consider the skills and styles of every employee, as well as their feedback and opinion before handing over the new task.
4. Incentivize
The best and easiest way to encourage your employees to be efficient and productive is by giving them an additional reason to do so. Little gestures, like recognizing when your employees do a good job and making them feel appreciated, can go a long way in improving productivity.
You can go a step further and even reward employees. When choosing the rewards, be sure to take their individual needs or preferences, so the reward has the most impact and value to them. Some of the options you can consider include:
PTOs – Paid time off without using vacation or sick time is a great and cost-effective reward instead of a bonus or a raise. It's a unique and cost-efficient way to reward and recognize your most productive employees.
Take them out for lunch – Even better, you can let the employees leave work early to prepare for lunch or happy hour with you. This is a great reward and an excellent opportunity to get to know the employee better and find out more about any possible challenges they are facing at work.
Handwritten notes – Sometimes, all it takes is a simple handwritten note to show your employees how much you appreciate the work they are putting in by putting your own personal time into thanking them by writing a note.
---
Ways to Increase Productivity at Work
---
The Bottomline
Productive employees are the engine that drives your business. Taking the time and a little effort to provide them with the resources they need to complete their work efficiently and recognizing them for it will go a long way in keeping a happy, productive team that understands the value of the business and its clients.
Image Source: Pexels.com