Click here to get this post in PDF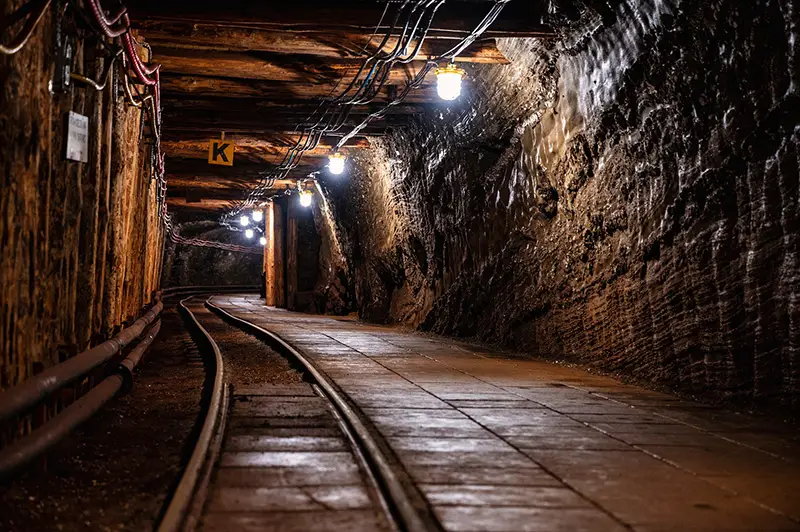 Mining is an essential part of human lives. It provides the materials needed to build and sustain civilization and plays a crucial role in the economy. However, mining can be a dangerous profession, and it can have a negative impact on the environment. That's why many companies are now using the latest underground mining technologies to make the process safer and more environmentally friendly. This article will discuss four benefits of these technologies.
1. Makes Mining Safer for Workers
Mining has always been a dangerous occupation, but the latest technologies are making it safer for workers. One of the biggest dangers in mining is cave-ins, but modern sensors can detect when the ground is getting unstable and trigger an alarm before anyone gets hurt. In addition, new equipment is significantly lighter and more ergonomic, so miners don't have to strain so much—machines do most of the digging now. 
And thanks to better ventilation systems, miners can stay cool and comfortable even in the hottest conditions. Of course, there's always room for improvement, and mining companies are constantly searching for new ways to keep their workers safe. But it's clear that the latest technologies are making a big difference.
2. Reduces the Environmental Impact of Mining
For many people, the word "mining" conjures up images of environmental destruction and large-scale industrial operations. However, the latest underground mining technologies are much more gentle on the environment. 
By using GPS and underground mapping technology, miners can now avoid blasting and excavating large areas of land. In addition, new ventilation systems help to reduce air pollution and the risk of explosive buildup. And because these technologies allow miners to target specific areas, there is less waste rock that needs to be disposed of. As a result, the environmental impact of mining has been dramatically reduced.
3. Allows Miners to Extract More Resources in Less Time
Thanks to the latest underground mining technologies, miners are now able to extract more resources in a shorter amount of time. One of the most popular methods is known as longwall mining, which involves cutting a long, horizontal tunnel into the rock face. Miners then use special machines to break up the coal or ore, which is hauled out of the mine on conveyor belts. 
Longwall mining is much more efficient than traditional methods and helps minimize the impact on the surrounding environment. In addition, new technologies, including the remote-controlled mining equipment and video cameras, make it possible to mine safely and with much less strain on workers. With the help of these latest technologies, miners can get more resources out of the ground with less impact on the environment.
4. Makes it Easier to Find Minerals and Metals
In the past, finding minerals and metals was a hit-or-miss proposition. Miners would have to blast huge land areas in the hope of striking gold or silver. But with the help of modern technology, that's no longer necessary. 
Geologists can now use computers to map out where deposits are likely to be found. And once a promising area is identified, miners can use sensors and lasers to pinpoint the exact location of the minerals. This makes it possible to extract resources without having to blast huge land areas. Of course, this helps to preserve the environment, but it also saves businesses enormous amounts of time and resources.
You may also like: Modern Mining – 5 Inventions That Greatly Improved Safety on Mining Sites
Image source: Pixabay.com