Click here to get this post in PDF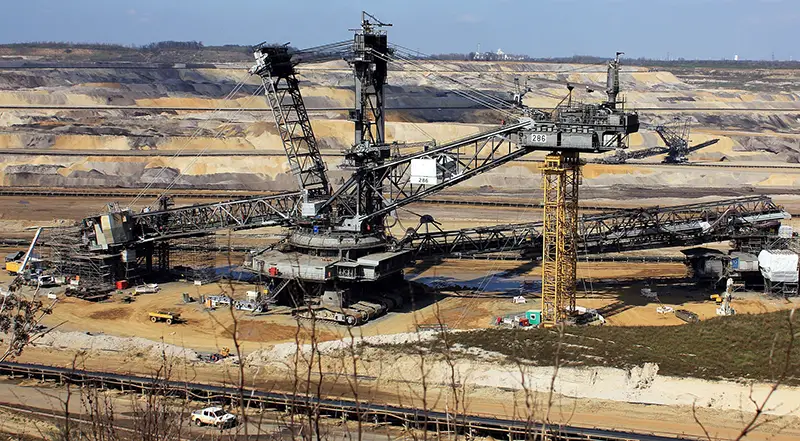 Image source: Pixabay.com
Mining is one of the most dangerous industries on the planet. However, over the years, mine owners and operators have taken giant leaps to improve the safety of their workers. It may still be among some of the most dangerous industries, but you would be amazed at just what technology now exists to give employers and their employees much-needed peace of mind.
Improved Lighting
Once upon a time, miners would have to work a full day underground by the light of their head torch. While head torches still have their place, LED mining light towers are proving to be a much safer, more efficient, and more convenient option.
They are low-voltage yet powerful and use LED bulbs to deliver incredible light over vast distances. Depending on your needs, you can also change the lenses for unique mining locations. There's no denying that improved lighting allows for a much safer workplace for all involved.
Infrared Thermal Cameras
Operating large underground machinery in a confined space is dangerous, particularly with low visibility and people working near that machine. One way technology contributes to a much safer environment with machinery is through infrared thermal cameras.
These cameras are fixed onto underground mining equipment and detect body heat without light. Given the amount of dust, heat, and steam in a mine, being able to see someone up to 500m with an infrared thermal camera may save a life.
Automatic Brake Application System
To prevent the risk of mining vehicles making contact with bridges while traveling underneath them, New Hope Group Coal Operations came up with the Automatic Brake Application System (ABAS).
If there is a risk of a vehicle making contact with a bridge structure because its tray is upright or loaded with equipment, an overhead trip wire sends a signal to the onboard system.
This launches a safe park brake system that releases the parking brake and causes the vehicle to come to a stop safely, without skidding or wheel lock.
The Bund Safe Trailer
Mining company Alcoa Australia identified a problem that was causing slips, trips, falls, strains, and sprains. Realizing they could come up with a solution, that's what they did. They created the Bund Safe Trailer, a trailer to provide safe access over haul-road bund walls, which are retaining walls around storage.
Before the invention of this trailer, workers would have to climb unstable gravel bund walls, which could be up to two meters high. Being able to provide multiple access points over these haul-roads was not a viable option due to their ever-changing network. Now, it's a simple case of moving a trailer into place.
QDS Tyre Handler
Changing tires on mining equipment has always been a reasonably dangerous job. It requires at least four people and includes a potential crush zone that has made many mining company operators nervous. Thanks to the QDS Tyre Handler, invented and implemented by Oaky Creek Mine, this danger could be a thing of the past.
The QDS removal and installation system halves the number of people required for a tire-changing task and requires minimal manual handling. It also saves labor costs while eliminating that crush zone.
Mining will always be one of the most dangerous industries in the world. However, it's clear to see that mining companies are endlessly working towards mitigating those dangers, so they can create the safest possible working conditions for their employees going forward.
You may also like: Molybdenum And Its Compounds In Industrial Technology