Click here to get this post in PDF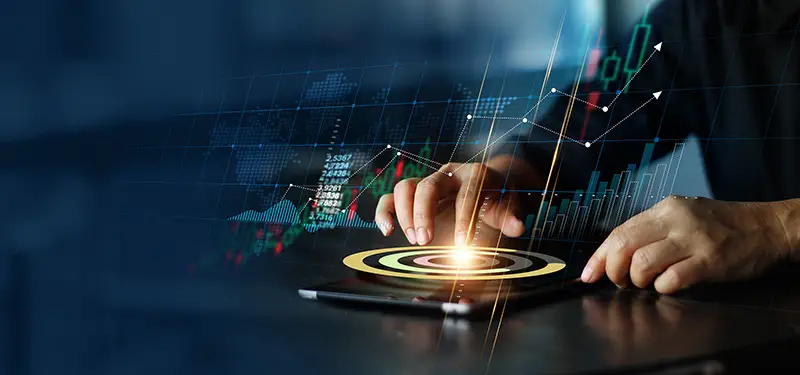 So, you're interested in Forex trading? Excellent! This can be a very profitable way to make money if you know what you're doing. However, it's important to remember that Forex trading is not for everyone
It can be risky, and it's important to understand the basics before you start trading. In this article, we will discuss 7 tips for beginners that will help you get started on the right foot.
Tip #1: Learn the Basics
The first and most important tip for anyone interested in Forex trading is to learn the basics. This means understanding how the market works, what factors influence currency prices, and what strategies you can use to make money. There are a lot of resources out there that can help you learn the basics, as it's extremely important to learn to trade forex for beginners.
Tip #2: Find a Reputable Broker
Another very important tip for beginners is to find a reputable broker. This is someone who will execute your trades and help you manage your account. 
It's important to find a broker that is regulated by a major financial institution, as this will ensure that they are reputable and trustworthy. Look for recommendations and reviews from trustworthy sites to find the best broker for you.
Tip #3: Start with a Demo Account 
It's important to understand the basics of Forex trading before you start risking your own money. The best way to do this is to open a demo account with a reputable broker. This will allow you to practice trading without putting any real money at risk. 
Demo accounts are a great way to learn the ropes and get a feel for how the market works without any risk, and they can be extremely helpful for beginners. Any good trading platform allows the creation of such accounts; find out that this is possible before you register.
Tip #4: Don't Trade with Money You Can't Afford to Lose
This is important! Forex trading is risky, and you can lose money if you don't know what you're doing. Never trade with money that you can't afford to lose – this tip is relevant for any type of investment, not just Forex.
Tip #5: Create a Trading Plan
Before you start trading, it's important to have a plan. Decide what you want to achieve and how you're going to do it. Write down your goals and stick to them. Also, write down what you will do if something goes wrong. Stick to your plan, and your chances will be much higher.
Tip #6: Be Patient
Rome wasn't built in a day, and neither is a successful Forex trading career. It takes time to learn the ropes and become profitable. Be patient, and don't give up. Business success is built on perseverance, and the ability to stay calm is vital.
Tip #7: Learn from Your Mistakes
Everyone makes mistakes, but the best traders learn from them. If you make a mistake, don't beat yourself up. Instead, take the time to learn from it and figure out how you can avoid making the same mistake in the future.
Conclusion
These are just a few tips to get you started in Forex trading. Remember, it's important to learn the basics, find a reputable broker, and start with a demo account. Don't trade with money you can't afford to lose, and always have a plan. Be patient and learn from your mistakes. If you do all of this, you'll improve your chances of becoming a successful Forex trader.
Disclaimer:This article is not intended to be a recommendation. The author is not responsible for any resulting actions of the company during your trading experience
You may also like: How do Best Forex EAs Help You Predict Market Movements?
Image source: Shutterstock.com