Click here to get this post in PDF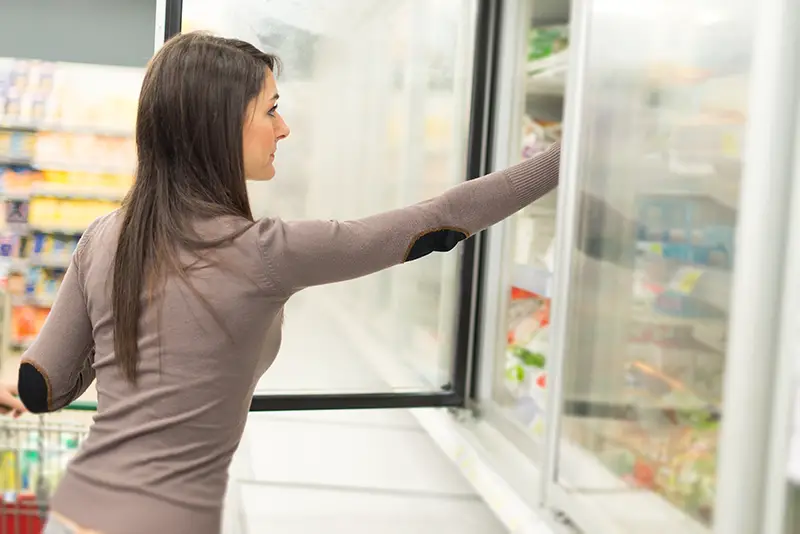 Properly storing and cooking food at the right temperature is crucial for maintaining proper food safety and preventing the risk of foodborne illness. Food temperature is important when storing food because it can affect the safety and quality of the food. For example, bacteria and other microorganisms that can cause food poisoning thrive at certain temperatures, and storing food at the right temperature can help prevent the growth of these harmful bacteria. Additionally, certain foods can deteriorate or spoil faster at higher temperatures, affecting the food's taste, texture, and overall quality. Therefore, it is important to store food at their  appropriate respected temperatures to ensure the food is safe to eat and of good quality. Unfortunately, many people make common mistakes when it comes to food temperature. Here are five mistakes to avoid:
Not Using a Food Thermometer
A food thermometer is the most accurate way to ensure that your food is cooked to a safe temperature. The goal of a food thermometer is to ensure that food is cooked to a safe temperature to kill any harmful bacteria or pathogens that may be present. A remote temperature sensor can also be a helpful tool in maintaining food safety. These sensors can be placed inside refrigerators, freezers, and food storage areas to continuously monitor the temperature. If the temperature goes above or below the safe range, an alert can be sent to a device, allowing you to take corrective action before food safety is compromised. Without a proper temperature gauge, you may rely on visual cues or the "feel" of the food, which can be misleading.
Storing Food at the Wrong Temperature
Certain foods, such as meat and dairy products, need to be stored at a specific temperature to prevent the growth of harmful bacteria. Make sure to store perishable items in the refrigerator (below 40°F) and frozen items in the freezer (below 0°F).
Thawing Frozen Food Properly
Thawing food in the microwave or at room temperature can create the ideal environment for bacteria to grow because it allows the food to be in the "danger zone" for an extended period of time. The "danger zone" is the temperature range at which bacteria can grow rapidly, between 40°F and 140°F (4.4°C and 60°C). When food is thawed in the microwave or at room temperature, it can take a long time for the food to reach a safe temperature, and during this time, the food is in the danger zone, and bacteria can multiply rapidly. Instead, thaw frozen food in the refrigerator or use the "defrost" setting on your microwave.
Reheating Food
Reheated food should reach an internal temperature of 165°F to kill any potential bacteria that may have grown during storage. Using a food thermometer can help you ensure that your food is reheated to a safe temperature.
Using a Single Use Thermometer
Single-use thermometers, such as those found in turkey pop-up timers, are not reliable indicators of food safety. Instead, use a digital thermometer that can be repeatedly used and calibrated for accuracy.
By avoiding these common food temperature mistakes and using tools like remote temperature sensors, you can ensure that the food you serve is safe and free from harmful bacteria.
You may also like: Why Refrigeration Is Crucial To The Food Service Industry
Image source: Depositphotos.com