Click here to get this post in PDF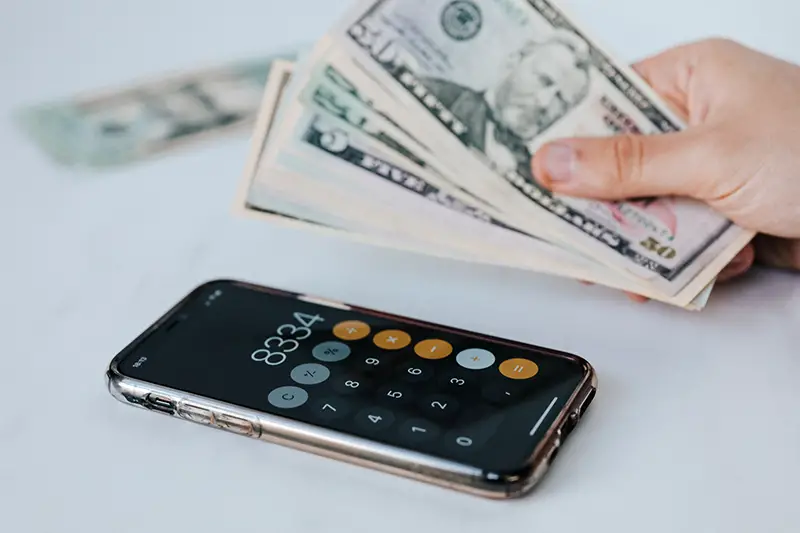 Many people believe that the best time to get a personal loan is when facing a financial emergency. This could be an urgent home or medical need, or an unexpected expense. A personal loan makes it possible to borrow a significant amount of money you can pay back in small instalments. Of course, there is interest paid on the sum that you borrow. However, it is worth noting that the interest charges should be low and manageable.
Using a personal loan as a financial stop-gap is a good idea. Ideally, you should choose one with a low-interest rate. Personal loans can help your finances in many other ways. Here are five ways to put a personal loan to good use.
Debt Consolidation for Financial Control
You can consolidate outstanding credit card bills or several outstanding loans into personal loans or moneyline loans.
This makes the debt load more manageable if you opt to put it all together and pay one standard interest rate. Debt consolidation allows for: – 
A lower interest rate, as personal loan rates are lower than credit card interest rates. This also helps to make the minimum monthly payment more manageable.
Spreading out the duration of loan repayment. By consolidating your debt, you can increase your repayment term over several years, making it easier to manage multiple debts.
Gain control of multiple fees as personal loans will have basic charges and help you avoid pop-up fees. Furthermore, you will only need to be aware of specific fees, including prepayment fees, late payment fees and origination fees.
Quick Relief for Emergency Expenses
A workplace accident, emergency dental work or even funeral expenses are unexpected and need payment quickly. Often, people opt to take out expensive payday loans as they have fast processing and short repayment terms. These loans will have incredibly high interest rates, often not capped. 
A personal loan is an affordable way to sort out emergency costs. They have maximum interest rates and offer longer-term lengths of time for repayment. Personal loans can be disbursed quickly, making them a viable option for the sudden need for finance. In comparison to payday loans, the personal loan is cheaper and much safer.
Higher Education to Advance your Career
It is becoming easier to access learning opportunities, both on-campus and online. Rather than dipping into long-term savings, a personal loan will help you finance a quick course. More education can propel you forward to get that promotion. For a business person, personal loans can enable you to upgrade your software to continue learning and improve your business.
If you want to send someone to pursue higher education, a personal loan makes it possible to cater for the upfront costs. In addition, you can pay them off at a pace that you can accommodate. This type of loan can help to cover tuition, living expenses, accommodation and moving costs with ease.
Urgent Repairs or Home Renovation
Changing times means that more people than ever choose to work from home as much as possible. This may need you to create a home office where you can run a business or complete daily task. A personal loan can help you create and furnish this space. The loan may enable renovation, or even make it possible to purchase appliances or electronics. 
If you do not have equity on your home or line of credit for home equity, the personal loan is an excellent option. This is because your home does not have to be put up for collateral, and you do not need security. Renovations and improvements can be done without financial pressures.
Sort Out Your Credit Score
A personal loan does not always have to be about making a purchase or spending. It could be the perfect tool for you to sort out your credit score. You may be aiming to get a higher score to access a bigger asset loan in future. To do this, you would need a provider that accepts lower credit ratings, such as FatCat Loans, and a firm financial strategy to repay the loan to ensure your plan does not backfire on you.
Always make sure to make your personal loan payments in time and in full. This way, you can build up a good track record that will reflect in your credit report. A good credit report communicates that you are a trusted borrower. The next time you need a loan, you can get a waiver on specific charges or negotiate for a lower interest rate.
Why Should you Choose a Personal Loan?
Convenience may be the primary reason you would seek a personal loan. There are a host of other advantages of this type of loan, including: –
Helping you alleviate your credit score opens the door to lower interest rates.
Quick application, approval and processing, as applications can typically be made online.
Personal loans are ordinarily collateral-free, minimizing the risk of accessing funds.
Lenders will let you use your personal loan for almost anything
Short list of documents necessary for processing the loan
Eligibility criteria are simple, with information help by the bank covering most bases.
As you take out a personal loan, think about the bigger picture. Always use a loan calculator to make sure that you can repay the loan with ease. In addition, ensure that the personal loan goes to good use and has an attractive interest rate that makes it affordable to pay back. Remember, a personal loan can help improve your overall finances and not set you back into debt.
You may also like: What is the Best Reason to Give When Applying for a Personal Loan
Image source: Pexels.com