Click here to get this post in PDF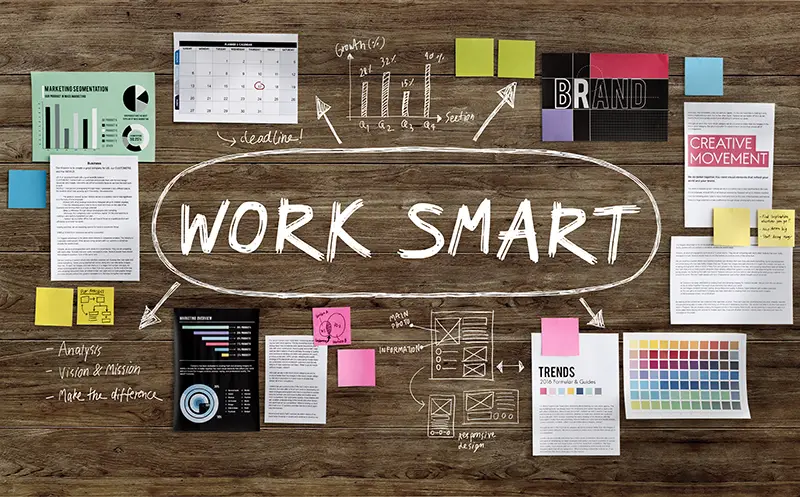 Introduction
Anyone who has aggressively used remote working and collaboration tools during the pandemic will know exactly how useful they are. Once you have started integrating these tools into your remote work routine, you will see a direct impact on the efficiency and productivity of your organization. 
AirSend, which has been voted as one of the best remote work collaboration tools of 2020, has become very popular among small businesses. Great pricing and a host of features including video calls and built-in file storage have made AirSend the preferred option among many. 
One reason why AirSend has been able to keep itself ahead of its competitors is because of the many updates the company has been able to provide to its customers. 
In this article, we look at the top five tips, which are going to make AirSend users work better and faster in terms of their remote working capabilities. 
List of 5 Exclusive AirSend Tips to help you work Better and Faster
1. Left and Right-Side Bars can now be Toggled with Shortcuts-
If you are familiar with the AirSend interface, you will instantly recognize that the Messaging or Chat bar is located on the left-hand side of the interface. The right-hand side houses all the files, documents, and attachments. 
In order to make the experience better and faster, new toggle shortcuts
2. Using Shortcuts for Refreshing Conversations- 
Many people who are termed as 'power users' of AirSend have pointed to the fact that messages need to be refreshed by clicking on the refresh button. However, AirSend has paid attention to the requests and initiated a new shortcut for refreshing conversations. 
You need to simply type in Command+Control+R to refresh the messages on the dashboard. Real-time refresh is being worked on, but the new shortcut is definitely going to aid in the faster and better communication flow. 
3. Get Messages after Network Loss and Sync the same- 
If you are working in regions, where network connectivity is an issue, your messages might get backed up because of the same. This was a slight niggling problem, which was preventing users from making the most out of the platform. 
However, now you have an easy shortcut, which is going to help you overcome network issues. Typing Alt+Shift+R and you will be able to not only sync the messages but also refresh the massages bar. It is simple, easy, and a great way to accelerate work performance. 
4. Significant Improvements in App Speed- 
The development team at AirSend has been quietly working in the background and innovating on important areas to make the app better. One such area is speed. The latest AirSend updates have resulted in improved speeds in different areas of the app usage. 
For example, you will find it faster to refresh the channels, there is a significant betterment in the loading speed of channels, and if you are looking to make constant switches between channels, you will experience better speeds. 
5. Choosing the Power Application Rendering-
The app can now be powered either by the acceleration of the software, or the acceleration of the hardware. In simple words, it means that the app will be able to increase its speeds and ensure that functions are performed faster. 
All this has definitely made functions like voice and video calling far smoother. Users are definitely going to benefit from these updates in terms of their remote work efficiency and productivity. In all, this is something, which other similar software does not provide. 
The Final Word
With every update, AirSend continues to improve by leaps and bounds. The speed is faster and the interface also has some slight changes. Many reviewers that have had the opportunity to try out the new changes and updates have commented on just how improved the entire experience has become.  The team says that more such developments are in the process and that users can expect a lot of cool updates in the near future. There is no doubt that AirSend has been able to establish itself as a leader in the remote work collaborative tool space. With the new updates, users will be able to create a faster and better working environment for their organizations.
---
How To Buy The Best Collaboration Software
---
About The Author
Shahid Shahmiri is a digital marketer by profession. He helps online businesses to grow with smart marketing tactics to achieve better sales and leads. He is passionately focused and driven to grow businesses online and can manage the marketing and lead generation process with proven tactics and experiments. Shahid is accountable for analyzing marketing, SEO, growth and dealing with all promotional and media channels.
Image Source: Pexels.com