Click here to get this post in PDF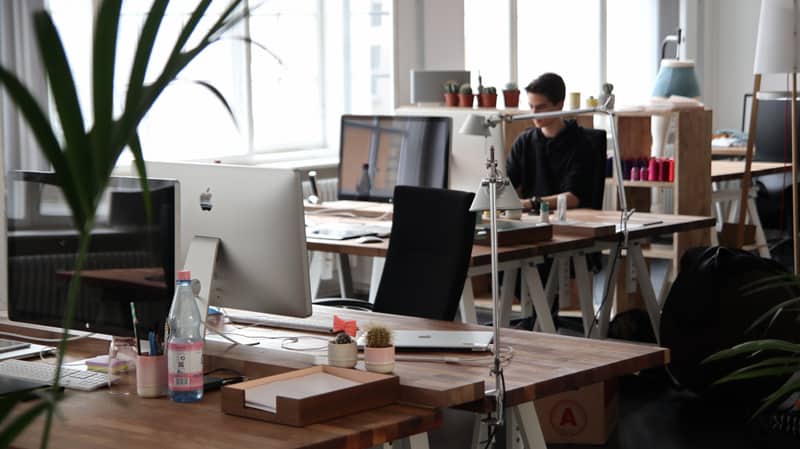 The increase in interest in all things house building and renovating shows no sign of slowing down, which we think is a positive thing, as home design and improvements are not too far removed from the kind of work we do in the professional sector.
We think the more people that are interested in such things the better and believe that design choices for the home can influence trends in office space and vice versa. The way people live is changing, as too does the way people work also become different over time.
Employees can expect to be better taken care of than ever, though this is sadly not true in every case. Those who are well treated by their employers can expect the same good treatment to apply to their working environment, which can sometimes resemble a high-end hotel rather than an office, something which is especially true of the style found in technology companies or large law firms.
The modern workplace caters to more needs than did previous incarnations, with it being increasingly common for some companies to either order in high-quality food for staff lunches, or to have a tempting array of fresh and healthy food and drink – along with some much-needed treats – in well-stocked office kitchens. What we are seeing is a change in the home/work balance, with offices now becoming more hospitable and enjoyable places to be.
This benefits both a company and its employees, as staff are more inclined to spend time in an environment they find appealing. Central to generating a welcoming and inclusive atmosphere is open-plan office space. Regardless of the nature of a business, any can benefit from the advantages this kind of layout brings. Here are 5 of the best things about open-plan working arrangements.
Collaboration
A workforce performs better when they are more inclined to work together and explore new opportunities to collaborate. An open-plan space does away with needless segregation and brings people into closer contact with one another.
Now, that's not to say that such an office guarantees harmony, but it does make plain the importance of getting along, both in terms of productivity and relations between individuals. It also promotes curiosity between people and teams, and to engage with others with whom you might not normally, but who might benefit from your skills or perspective on a problem.
Image
Like it or not, image is crucial to both people and businesses, and a lot of this boils down to first impressions. It can take a long time to build a reputation, but no time at all to lose it, so it is vital to get off to the best possible start.
In the context of an office, this applies to both clients and staff alike. A workforce must feel inspired as soon as they walk into an office, and to look forward to spending the working day there. Equally, clients must be impressed with what they see when they arrive, especially if it is their first time visiting an office. An open-plan space which motivates staff and makes them happy is the perfect image to portray, no matter what industry you're in.
Atmosphere
Divisions between staff can sometimes result in rivalries between teams, which is a sure fire way of harming productivity. Employers need to do as much as they can to avoid such an outcome and to promote a sense of even responsibility and participation among their staff.
The open-plan environment is an ideal measure in achieving such an atmosphere, as it breaks down barriers between people, so treating them as equals across the board. A happy atmosphere is a consequence of an office which values fairness and equality and, as we all know, happiness is infectious. Being happy in their work makes for a loyal and dedicated team, so this is a very highly prized reward for employers and one they can reach with an open-plan setting. Feel free to check out this guys blog on how he is motivated to do better in a joyful working environment.
Modern design
The rise of interest in architectural projects has led to more people being interested in interior design. This is not to say that nobody took notice of such things before the likes of Grand Designs reached our screens, but programmes such as that have definitely helped raise the profile of interior design.
As already mentioned, companies are now taking their design cues from other sources, such as hotels. People are more able to travel than ever before, which brings us into contact not only with new cultures but with different design languages in hotels and other public spaces. A design-conscious audience becomes more discriminating, making the modern design of open-plan a necessity for companies not just in the creative industries, but any which recognises the value of making staff comfortable and impressed by their surroundings.
Forward-looking
This has become something of a buzzword or cliche recently, but that does nothing to diminish its relevancy. People are expected to be forward-looking themselves, as certain sectors seek this attribute in their staff. The contemporary office gains a lot of its currency from its layout, with some styles now considered very old fashioned.
An open-plan layout is now highly sought after, which shows that those companies who turn to this style have their finger on the pulse, so making them an attractive proposition in the eyes of prospective clients and job candidates alike. The restricted and divided office is fast becoming a thing of the past, and the modern employers with their contemporary offices have their eyes fixed firmly on the future.
You may also like: How to Make Your Office or Business Accessible
About the Author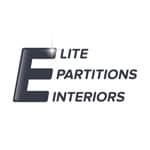 Elite Partitions and Interiors are an office fit out and refurbishment company based in Nottingham with over 35 years combined experience also specialising in office partitions, meeting rooms and glass office partitions.