Click here to get this post in PDF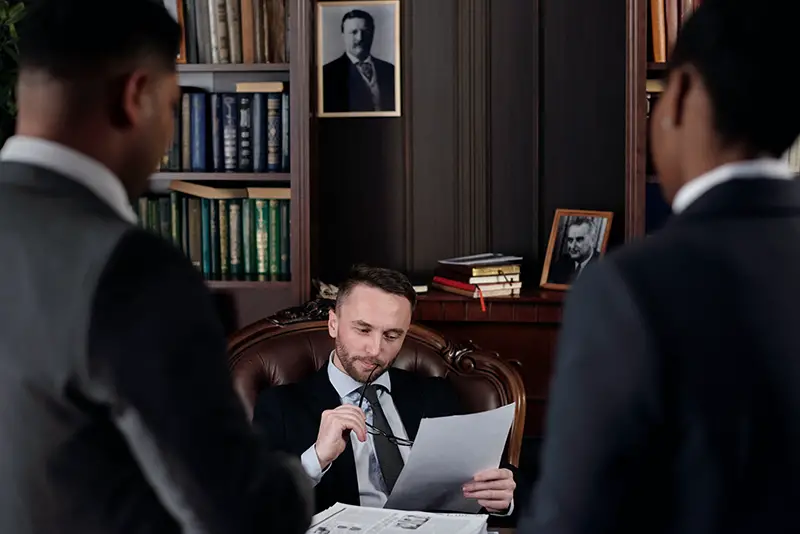 When you are arrested and charged with a crime, the future of your life hangs in the balance. If convicted, you could be facing jail time, fines, and a criminal record that will follow you for the rest of your life. For that reason, you need an Alameda County criminal defense attorney who understands the law and has the experience to win your case.
But how do you find such an attorney? In this article, we will help you choose the right lawyer to defend you against criminal charges.
What Does a Criminal Defense Attorney Do
Before you hire someone to defend and represent you in court for your case, it is important to first understand what criminal defense attorneys, like Louis Goodman, do.
Basically, these attorneys specialize in defending individuals and companies who have been charged with committing a crime. They are responsible for reviewing the evidence against their client, negotiating plea deals with prosecutors, appearing in court on behalf of their client, and filing any necessary appeals.
In many cases, they will also offer counseling and guidance to their clients throughout the entire legal process. This can be especially important for first-time offenders or those who are facing particularly serious charges.
What to Look for in a Criminal Defense Attorney
Now that you know what an Alameda County criminal defense attorney does, it is time to find one for your case. Here are the essential factors that you should consider.
Experience
One of the most important factors to look for when choosing a criminal justice attorney is experience. You want someone who has handled cases similar to yours in the past and knows what to expect.
For example, if you have been charged with a DUI (driving under the influence), you want an attorney who has handled such cases before and knows the ins and outs of California's DUI laws.
The same goes for other types of crimes, such as domestic violence, drug crimes, theft crimes, etc. You want someone who has experience defending against these types of charges.
Compassion
Facing criminal charges can be a very stressful and frightening experience. You need a criminal defense lawyer who understands what you are going through and can provide you with the support you need.
Look for an attorney who is compassionate and will take the time to listen to your concerns, answer your questions, and guide you through the legal process.
Availability
When choosing a criminal court lawyer, you would want someone who is available to answer your calls and emails, meet with you in person, and attend all of your court hearings.
If the lawyer is not available when you need them, it could lead to disaster.
Sensible Professional Fee
When you are facing criminal charges, you need an attorney who is affordable. You should never have to sacrifice quality for affordability, but there are some ways to save money on your legal fees.
For example, many attorneys offer free initial consultations. This is a great way to get to know the lawyer and see if they are a good fit for your case without having to pay anything upfront.
You can also ask about payment plans or flat fees so that you can budget for your legal expenses.
Excellent Communication Skills
Ideally, you want a criminal defense lawyer who has excellent communication skills. This is important because you need someone who can explain the legal process to you in plain English, keep you updated on your case, and fight for your rights in court.
You can find out about an attorney's communication skills when you speak with them directly during your initial meeting.
Good Reputation
A criminal defense attorney with a good reputation is respected by their peers and receives positive reviews from past clients. You can find out about an attorney's reputation by doing some online research on their criminal defense law firm or asking them directly for references.
High Success Rate
Last but not least, the attorney that you hire should have a proven track record of winning cases for their clients. Preferably, they have won similar cases as yours.
You can find out about an attorney's success rate by looking at their website or speaking with them directly.
These are just a few of the factors that you should consider when choosing a criminal defense attorney. By taking the time to find the right lawyer, you will increase your chances of winning.
What to Expect in Hiring a Criminal Defense Attorney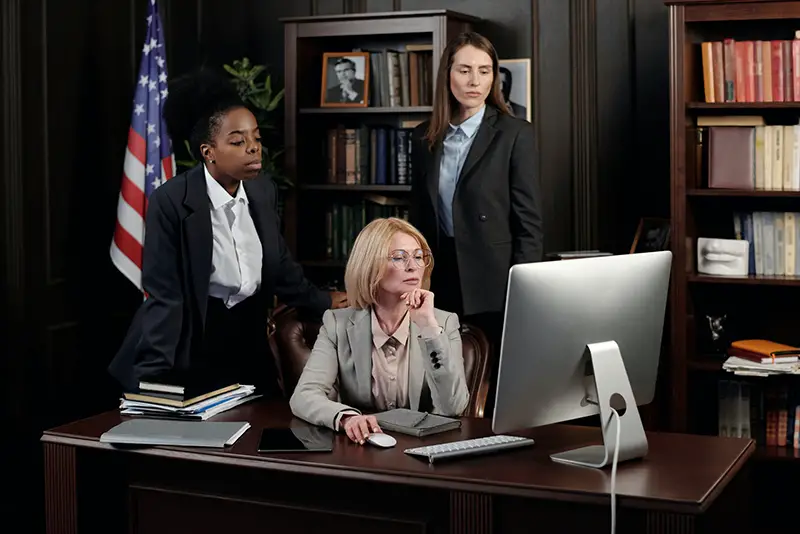 When you hire attorneys criminal defense firms offer, they will review your case and assess the strengths and weaknesses of your situation. They will then develop a legal strategy that will increase your chances of winning.
Your lawyer will also keep you updated on your case, attend all court hearings with you, and fight for your rights in court.
If you have any questions or concerns, be sure to talk to your lawyer as they want to make sure that you are fully informed about what is happening with your case.
How Much Does It Cost to Hire a Criminal Defense Attorney in California
The cost of hiring an attorney for criminal defense firms in California can vary depending on the lawyer's experience, the severity of your charges, and the amount of time that is required to build your case. Some lawyers charge by the hour while others charge a flat fee.
In some cases, you may be able to get a public defender appointed to your case if you cannot afford to hire a private lawyer.
But to give you a general idea, the average professional fee for criminal defense attorneys can range from $200 to $350 per hour.
Where to Look for Criminal Defense Attorneys in Alameda County
When searching for these professionals, there are several resources that you can use.
For starters, you can check the Alameda County Bar Association, which has a defence lawyer referral service that can connect you with an attorney. You can also search online for attorneys who practice in the area.
Of course, you can always ask family and friends if they know of any good lawyers whom they can recommend to handle your case.
Conclusion
The importance of hiring an Alameda County criminal defense attorney cannot be stressed enough. If you are facing criminal charges, it is crucial that you have a lawyer who will fight for your rights and help you achieve the best possible outcome.
However, you should ensure you are getting a lawyer who can handle your case best. With the tips provided in this article, you should be off to a good start with your search.
If you need more information, feel free to browse our site!
You may also like: Finding Legal Representation for a Stand Your Ground Criminal Case
Image source: Pexels.com