Click here to get this post in PDF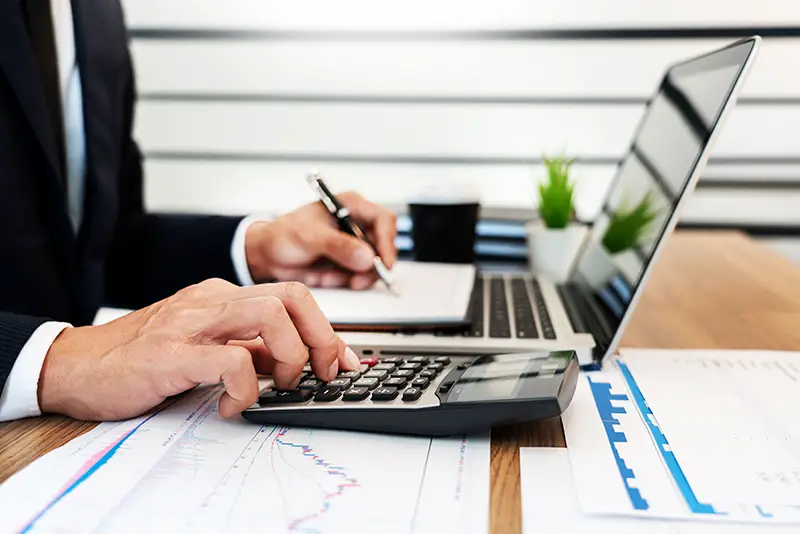 When you're running a business, your taxes can get complicated quickly. It's important to have an experienced tax accountant who can help you navigate the complex and ever-changing world of taxes.
Filing taxes can be a stressful and confusing process, especially if you're doing it for the first time. Fortunately, some tax accountants specialise in helping people maximise their deductions and minimise their tax liability. But how do you find a reliable tax accountant? Read on to find out. 
Do Your Research 
The first step in finding a reliable tax accountant is researching. This can include asking friends or family members for referrals, reading online reviews, or checking out the website of local accounting firms. You should also ensure that the tax preparer has an IRS Preparer Tax Identification Number (PTIN) and is up to date with all necessary certifications. 
Expertise & Experience 
When it comes to taxes, knowledge is key. You want someone with the expertise and experience required to navigate complex tax laws and regulations. Look for an accountant specialising in business taxes, preferably with experience in your particular industry or field. Additionally, make sure they keep up with changes in the law and understand how those changes may affect your business. 
Location
Speaking of expertise, your accountant should always be licensed and knowledgeable of tax rules where you're living. For example, if you're living anywhere in Toronto, then you should get the best tax accountant toronto has to offer. Do know that accountants in Canada can possess memberships in one or more provinces for their practice. 
Good Communication Skills 
Good communication is essential when it comes to working with a tax accountant. They must explain difficult concepts clearly and answer your questions thoroughly so you can understand them. They should also be proactive about informing you about any changes or updates affecting your business's taxes. 
Interview Potential Candidates 
It's important to interview any potential candidates before you hire them. During this meeting, ask questions about their experience, qualifications, fees, services offered (such as bookkeeping or financial planning), availability during tax season, etc. This is also a good opportunity to get to know the individual and make sure they understand your needs and goals when it comes to filing taxes. 
Transparency & Honesty 
Finding an accountant who is upfront and honest about their fees and services is important. Ask for information about their pricing structure before agreeing to work with them, so there are no surprises down the road. 
Additionally, make sure they are transparent about their processes and procedures so you know exactly what kind of preparation and paperwork will be necessary from your end—and theirs—in order to complete the job properly. 
Know What You Need 
When looking for a tax accountant, knowing what kind of services you need is important. For example, do you want someone to help you with basic filing needs? Or do you need more complex advice regarding investments and financial planning? Knowing what type of assistance you need ahead of time will help you narrow down your options and ensure that you find the right fit for your specific needs. 
Conclusion
Finding a reliable tax accountant doesn't have to be stressful or overwhelming—it just requires researching beforehand. Although choosing the right tax accountant might be tricky, knowing what qualities to look for makes it much easier! 
Make sure they have expertise and experience in business taxes, licensed in the provinces they're practicing, have good communication skills, transparency, and honesty when it comes to fees and services offered. With these tips in mind, you'll be able to find an experienced professional who will help make filing your business taxes easier than ever!
You may also like: Why & How To Hire A Tech-Savvy Accountant
Image source: Shutterstock.com