Click here to get this post in PDF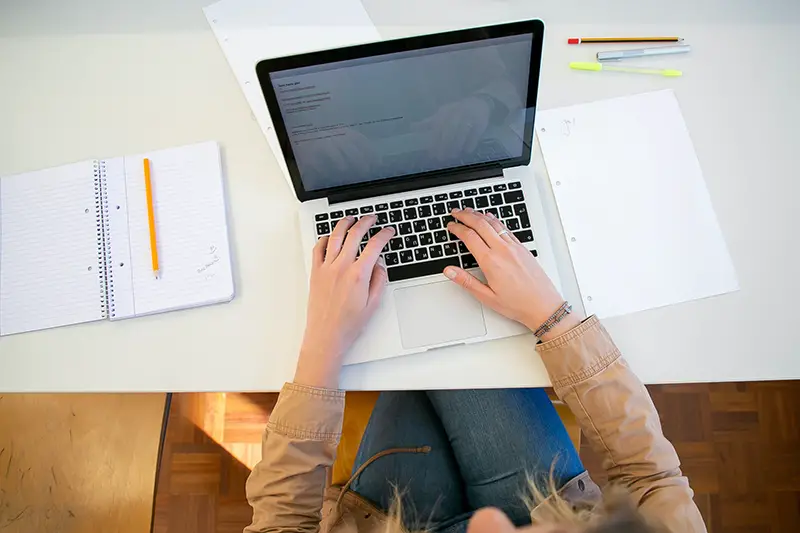 When it comes to managing everyday school operations, a school management system is the most effective approach. It enables the school to handle registration, admissions, the academic calendar, attendance, and other aspects of its operations. Thinkwave School Management Software is the leading provider of a school management system that centralizes time-consuming school operations and dramatically improves school administration's efficacy and efficiency.
There are several appealing elements in this system that contribute to the reduction of duplication and repetitive work. It is also known as school management software since it automates school processes such as the admissions process, hence lowering the strain on the administration. As a result, instructors may devote their time and energy to providing pupils with higher-quality education.
Main Purpose of Utilizing a School Management Software
We live in a technologically advanced, highly linked, increasingly digitalized, and globally integrated world. It is critical that your school's culture reflects a contemporary approach across all areas.
A school management system benefits every stakeholder such as parents, teachers, administrators, management, and students. It is critical to have a well-run school in order to guarantee a favorable learning environment for kids and an adequate teaching environment for instructors. Choosing the greatest school management system may make operating the school a breeze, owing to the numerous apps that span stakeholders and functions. 
Who Can Use ThinkWave School Management System?
As mentioned previously, the school administration system is simply accessible to everyone. Indeed, each participant in an educational ecosystem is impacted by the school administration solution in some manner. Teachers, students, parents, administrators, and non-education personnel all benefit from school management systems. It may accomplish this by alleviating the strain of repeated chores and operations by taking them over and simplifying communication and work via the use of multiple functionalities. If you're still on the fence about taking the leap, consider how the school management software handles particular difficulties your school may have or provides a picture of how the school management software will make a real difference on the ground at your school.
Let's Take a Look at the Importance of Using a School Management Software
School management software is a streamlined method of overseeing the activities of your school. No matter if you want to preserve correct records or communicate with parents and employees, all you need is school management software to accomplish your goals. It contributes to providing the best possible admission experience for both parents and students because the digital admittance technique ensures that the admission is error-free. Most significantly, this method assists you in reducing expenses and saving valuable time.
Additional benefits include the ability to obtain real-time reports for the purpose of marketing educational or other services using school information management software. Keep track of your critical information and have access to it whenever you need it as this will also help you to keep track of your students at all times while preparing your timetables, which is beneficial for better administration. Schools benefit from the use of school information management software because it makes many school operations quicker, simpler, and faster to complete.
The School Management Software Role in Running School Operations
Without further ado, let us explore the critical role played by the school administration system.
The School Management System (SMS) provides total control over all activities, including classes, athletics, library management, administration, and other functions. 
Administrators have access to student information at any time and may make changes to critical information while also keeping an eye out for anomalies in the data. Furthermore, by utilizing this network, authorities may quickly communicate with students.
Administrators will get the full benefits of ERP implementation. They may be able to view everything clearly from the perspective of an eagle. They can also assign varying levels of access to different sections of this program. They will be able to make the most of this access authorization and keep vital data protected if they have the proper access.
In addition, the administrator will have total authority over the many aspects of the educational institute, such as the library, admission, cafeteria administration, fee administration, payroll, and so on.
In addition, students can benefit from the school administration system because they can use this gateway to acquire information about their daily routine, academic curriculum, and other forms of information. The pupil becomes more nimble, well-informed, and productive as a result of this information. They will not miss any essential classes, examinations, or seminars as a result of this.
Students, administrators, and anybody else associated with the administration of the school will have access to information at all times and from any location. School management software is a tremendous asset since it is designed to make school administration more user-friendly and simple.
With growing automation, paper-based processes are being phased out of the everyday work routine. Using the reporting module, you can also create reports for your customers. The analytics will assist administrators in learning more about how this business operates as well as developing the most appropriate strategies for the future.
Reasons Why Should Select the ThinkWave Student Management System
Instantly Facilitate Distance Education.
ThinkWave assists schools in enabling distant learning by making it simple to distribute assignments and announcements online. Students may easily upload their work using an intuitive upload mechanism. The instructor has instant access to files via the grade book. Messages are uploaded on the school's website and distributed by electronic mail to all parents and students, as well as to specialized groups or courses.
Save time by automating the process of creating report cards and transcripts.
Administrators are responsible for the management of students, classes, timetables, attendance, and customized data. Teachers develop curricula, record grades, and send attendance data using a prepopulated gradebook. Students and parents may use the login feature to keep track of their progress, download resources, and submit homework.
When double input is removed and data flows seamlessly, time saves accumulate. Everyone in the school management software gets access to all the data they require. Best of all, report generation becomes a simple one-click job.
Cloud-based solutions offer increased security and dependability.
ThinkWave is accessible from any place with an internet connection via personal computers, tablets, or cellphones 24 hours a day, 365 days a year, more importantly, ThinkWave is being hosted on Google App Engine with pioneers in education such as Udemy and Khan Academy. Data is securely kept in encrypted form in a dispersed network of data centers. Subscribing to ThinkWave is significantly less expensive than operating an in-house high-availability solution.
The license includes support and updates.
The subscription fee covers the school administration system, instructor grade books, student and parent online access, technical assistance, and upgrades. Pay monthly or opt for an annual plan to save up to 16.4 percent.
Simple, comprehensible, and consistent pricing alleviates difficulties and allows you to focus on what matters most: educating your pupils.
You may also like: Impact of Mobile Learning in Higher Education
Image source: Pexels.com