Click here to get this post in PDF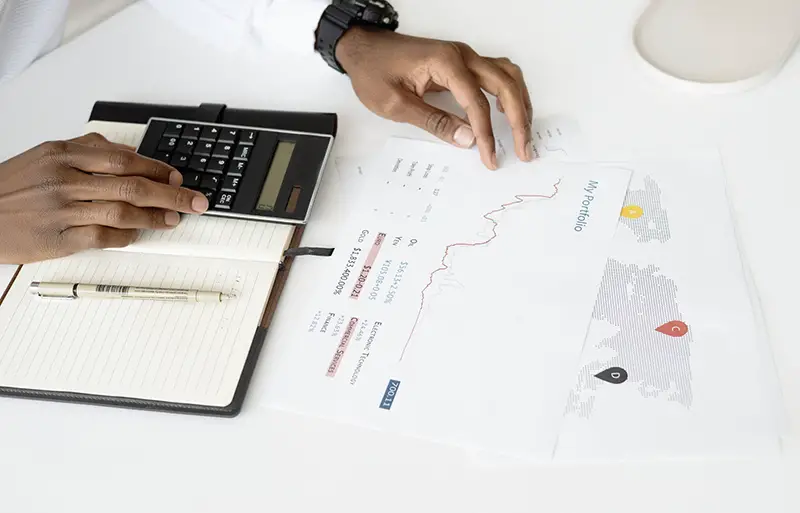 The modern-day finance sector incorporates a massive range of careers requiring diverse skills and competencies. People who want a thriving investment banking career must have proficient mathematical and analytical skills. Similarly, students exploring the field of corporate finance should brush up on their accounting skills. After all, ordinary number-crunching skills are no longer enough to have a successful career in the ever-evolving finance sector.
Organizations are searching for professionals who specialize in tax forms, analysis, financial documentation, and forecasting. In addition to financial know-how, finance professionals are also expected to understand local and state regulations. Likewise, they should know how to interpret and analyze complex financial data and communicate findings in layman's terms. In case you are unaware of the fast-paced finance world, let us help you out.
Here we list nine financial planning and analysis skills you need to know. 
1. Financial Reporting 
Usually, people assume that finance professionals are only responsible for preparing financial statements, but that's not true. In the corporate world, they have to help companies in the decision-making process, provide suitable investment options, and implement cost-reduction strategies. Moreover, they have to report financial results to stakeholders and act where required as a professional financial advisor to help companies improve performance. 
If the company needs additional capital, the finance experts can advise companies to seek loans from prospective institutions. Similarly, you can advise business executives on investment decisions to generate more income. Effective financial reporting and advisory can give you an edge over other candidates since most people don't focus on these skills.  
2. Business Intelligence
Although demonstrating strong knowledge of finance is crucial, companies need professionals with a firm grasp of the big picture. Hence, rather than being insulated in the confines of the finance department, you must understand how your work impacts the entire organization. Here, you have to develop business intelligence. You have to play a vital role in helping businesses make smart decisions. If the managers are stressing about inventory overstocking, you must know how to help them out. You could utilize ERP tools or inventory management applications to manage inventory and plan for future purchases.
3. Accounting Skills
Accounting skills lay the foundation for pursuing a career in finance. Therefore, you should know how to record and manage financial transactions effectively. Whether it is reconciling accounts, generating financial reports, or problem-solving, everything should be at your fingertips. Furthermore, you must be well-versed with accounting standards, including Generally Accepted Accounting Principles (GAAP) And International Accounting Standards (IAS). It ensures consistency and compliance when preparing financial statements for the organization.
4. Cashflow Management
According to research, more than 82% of businesses fail because of inadequate cash flow management. After all, not having enough cash to pay for routine expenses can land the company into a liquidity crisis. Therefore, cash flow management is a non-negotiable skill for any aspiring finance professional. You should know how to manage finances and track the inflows and outflows of the business.
If the outflows outweigh inflows, you would have to implement strategies to bring cash into the business. For this, you might have to negotiate payment terms with the suppliers or convince debtors to make early payments. In either case, you should know how to implement sustainable strategies to manage cash flow efficiently. 
5. Mathematical Expertise 
Undeniably, math skills have proven to be immensely useful in numerous areas of finance. From bookkeeping to bank reconciliation, having a knack for numbers and stats can improve the understanding of finances. Thus, it comes as no surprise that mathematical expertise is integral for anyone working with financial analysis. You should know how to combine statistics with contextual information to give enterprises a clear picture of finances. Additionally, familiarize yourself with statistical interface and probability to calculate a company's growth rate over time. Having competent calculative skills can make financial planning much easier for you.
6. Financial Modeling
Do you have any clue about how financial modeling works? Unlike conventional tasks, financial modeling doesn't involve any interpretation and reasoning. It is the process of representing real financial situations through abstract models. You must know how to design a mathematical model representing an asset's financial performance in a particular period. The same goes for investment options. You have to represent portfolios and highlight changes in specific periods.
These models help estimate the business's value and determine where the company stands financially. Besides this, you should know how to use these models for strategic planning. This model calculates the cost of new projects or investment activity. In the majority of senior-level positions, employers expect candidates to be proficient in financial modeling.
7. Steadfast Ethics
Every company wants to ensure transparency in its operations. With strengthening compliance protocols, they don't want to land the business into legal troubles. Hence, employers look for finance experts with steadfast ethics. They want to hire people who are willing to go the extra mile instead of manipulating data and breaking the rules. As a finance professional, you have to adhere to ethics and standard accounting guidelines. During interviews, you can share instances where you took the high road rather than cutting corners. You can also add it to your resume to stand out from the crowd.
8. Analytical Skills
As most accounting tasks are detail-oriented, emerging finance professionals must know how to sift through hefty financial records. You must have an eye for detail to ensure every minor detail is accurate and up to date. Likewise, you will have to look at an analysis report and determine the company's financial performance. For instance, if the net profit is declining despite spiking revenue growth, you should be able to identify the problem areas. Perhaps, expenses might be high, or the import duty on raw material could have increased. After highlighting the problem, you have to develop solutions by analyzing financial data and stats.
9. Tech Proficiency
In today's tech-savvy world, most organizations have automated accounting processes. Hence, accountants will have to rely on software for financial planners and spreadsheets to complete tasks requiring tech proficiency. You should know how to process journal entries, record receipts, and send invoices on automated software systems. Besides this, you must learn how to leverage programming tools to gain forward-looking insight on emerging inflation and interest rates. These tech skills will foster data-driven decision-making, allowing companies to make more informed decisions.
Final Thoughts
With emerging innovations and financial technology, the economic landscape will continue to evolve. Thus, individuals must develop competent skills for finance roles. From the data analysis, advisory to reporting, you have to broaden your skillset. Simultaneously, you have to learn effective cash flow management and develop business intelligence to establish a career in finance that lasts.
You may also like: When to Consult a Professional in Financial Analysis and Forecasting
Image source: Pexels.com