Click here to get this post in PDF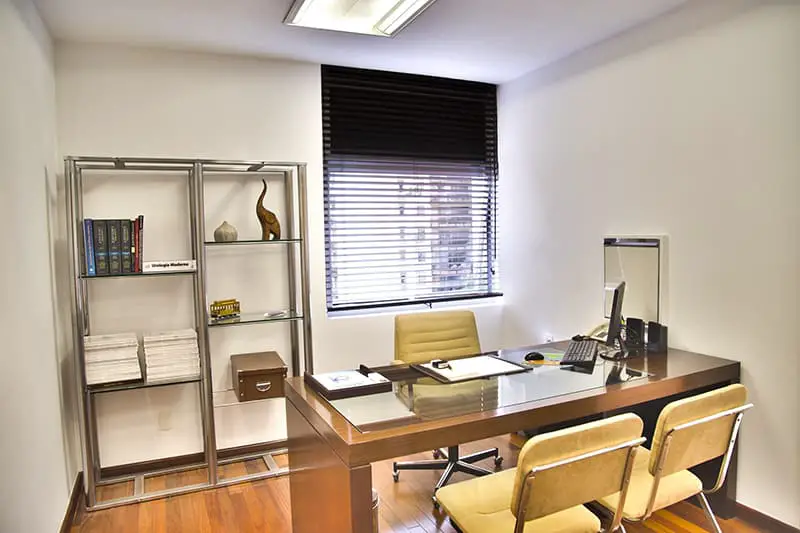 American businesses of all sizes require sufficient portable office and storage space to keep their company running. Modular construction has sped up 66% of building professionals' schedules, and 35% managed to reduce their schedules by 4 weeks or more. 65% lowered the expenses of the overall construction, and 77% lowered construction site waste. This makes mobile offices a viable solution for organizations or companies looking for safe and affordable office space solutions.
Mobile offices can be defined as pre-manufactured portable offices that are built on top of a wheel-and-chassis trailer base. They can be placed almost anywhere and relocated easily according to your requirement. Additionally, mobile offices are delivered on a flatbed truck and trailer and assembled quickly on-site by the provider. The best part? When your requirements change, they can be dismantled, moved, and reused with ease.
Benefits of Mobile Offices VS Traditional Offices:
Cutting Costs: Factories manufacturing mobile buildings purchase materials at a cheaper rate compared to a typical on-site office. Some of these savings are passed on to the consumers, making mobile buildings significantly cheaper than regular structures.
Speed and Ease of Construction: Since suppliers deliver, set up, and remove your mobile office for you, a mobile office is much less of a hassle than a traditionally built office. Depending on the complexity of your needs, some modular buildings are ready to be used in as little as 12 weeks.
Flexibility: Modular offices can serve as temporary or permanent office spaces. This can save you a ton of money since you only have to pay the initial construction cost once.
Customization: A modular building can be customized to match all your unique needs. The exterior of a modular building can be made from a variety of materials, including wood, brick, steel, stucco, and aggregate. Windows, doors, and roof treatments can be added, and the interior can generally be customized as well.
How are mobile offices cost-effective?
The money spent to maintain necessary conditions like optimum temperature, electricity, etc. cost more for permanent offices than mobile offices. You can get almost twice the carpet area in a mobile building for the price of a regular one.
Time is money, modular buildings can be built twice as quickly as conventionally-constructed buildings since only the foundation is laid at the construction site and the construction of the module goes on simultaneously in a factory. This results in decreased labor cost, machinery renting, and, construction expenses – leading to a significant amount of savings.
Although the price of construction varies, a modular building's price may range from $55 to $60 per square foot, including installation. Depending on the kind of project, modular construction can prove to be cheaper than its conventional counterpart.
If the location of your office is subject to frequent changes, opting for mobile offices is much more cost-effective. Since they can be taken apart, transported, and reassembled at a different location as per your requirement, you can escape the initial construction cost every time you relocate. Buying or leasing mobile offices from companies like Mobile Modular will make the relocating process simpler. 
Mobile offices are built in controlled factory settings meaning construction on the modules will not be affected by weather conditions. This can protect you from unexpected delays and having to make repairs to components damaged by external circumstances.
Buying Vs. Renting a Modular Office
If you plan on using the office for 3 years or more, it's advised to purchase it. Renting a mobile office for more than 3 years no longer makes it a cost-effective option because you will be paying more than what the office is worth by the end of your renting period. Temporary modular buildings generally can be bought for $50 to $100 per square foot without the site work, delivery, and installation charges included. 
If you're looking to lease a standard modular building, rates generally run from $1 to $1.50 per square foot per month. The main factors that come into play while deciding the monthly rate include the length of your lease and the building size.
Factors Affecting the Cost of Mobile Offices:
The final price of your modular office can depend on a plethora of factors. These include:
On-site factors like:
Site accessibility
Excavation and grading
Soil compaction
Stormwater management
Location of water, sewer, and utilities
Crane assembly
Building design options like:
Exterior finishes
Interior customizations
Surveillance/alarm systems
Sprinkler systems
HVAC options
Who can use mobile offices for their business growth?
Companies that have frequently changing requirements from their facilities should consider mobile offices. Once a mobile office has served its purpose, it can be recycled and used as a storage room, cafeteria, or break room. This means that by purchasing a mobile office, you won't have to worry about its disposal or wastage.
Companies have realized the importance of staying away from construction practices that harm the environment. By going modular, your company earns an environmentally aware tag since materials are repurposed, and this keeps the waste out of landfills. According to industry estimates, about 1/3rd of the material in landfills comes from on-site construction projects. In contrast, modular buildings generate practically almost no wastage!
Mobile offices provide a competent solution for the up and coming business since they are cheaper than permanent buildings. Money that is saved for construction can always be spent on the customization of your modular office with additional features you otherwise wouldn't be able to afford. Mobile offices provide a one-fit-all solution to almost every company, and going modular should be seriously considered by all companies big and small.
---
Tips for Managing Small Business Finances
---
Conclusion
Mobile offices are a smart investment for American companies in the search for office spaces that fulfill their business requirements. Technological advancements and improving construction styles continue to enhance the modular architecture and provide companies with a cost-effective, environmentally friendly, and all-purpose serving alternative. Overall, mobile offices can go a long way in saving your company the expenses that go into the construction of a custom building.
Image Source: Pexels.com