Click here to get this post in PDF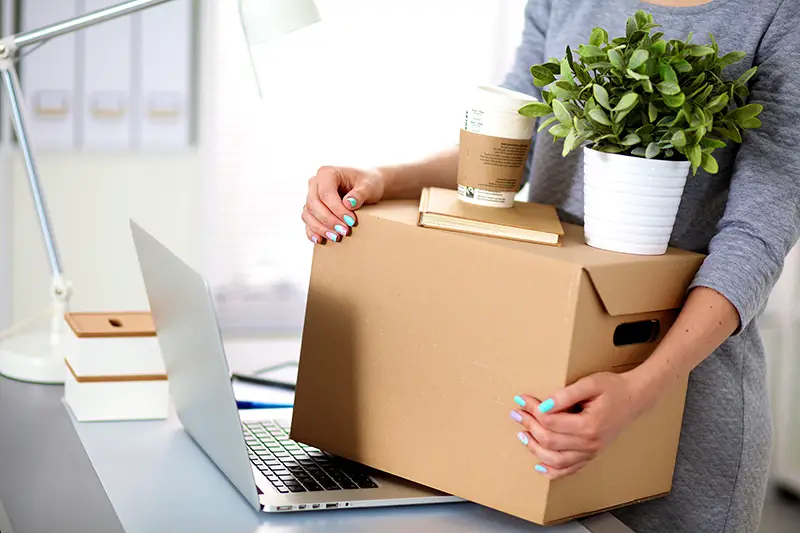 As a company grows, there'll come the point where it's too big for its current premises. The process can seem like a daunting one, however. It can interfere with operations, cost money, and even cause stress.
Figuring out how to move business premises easier is vital to ensure none of this happens. So, where do you even start with that? Having a detailed plan is recommended, but you'll need to focus on a few particular areas when you're putting this together.
How To Make Moving Business Premises Easier: 3 Things To Do
1. Have A Budget
You'll already know that you'll need to have a budget for your big move. There's a chance you could overlook a few costs when you're putting this together, however. There could be delays, damaged equipment, and more to worry about.
You'll need to ensure your budget considers all of these. If you don't, you could end up spending much more than you'd think. Nobody wants anything to come over budget, especially something that doesn't directly benefit your revenues and similar areas.
Should you plan for them, but they don't happen, then you have extra funds to put back into your business after the move.
2. Take Care Of Signage
Informing customers, suppliers, and other third parties about your upcoming move is essential. Yet, as obvious as that is, many people overlook making sure they have enough signage in their new premises.
You'll need to take care of this for multiple reasons. First, having the right sign for building premises, you show people where you are while properly representing your company. You'll have a professional-looking building that enhances your marketing and branding.
As minor as your signs may seem, they're vital to making sure your premises are viewed as professionally as possible. When people do visit the premises, they'll be left with a positive impression.
3. Get A Moving Company
When you're figuring out how to make moving business premises, it's natural to consider hiring a moving company to help. That's understandable and a natural decision to make, and it's something you should definitely consider.
You mightn't be able to move all of your company's equipment and other belongings otherwise. By taking this approach, you don't just remove the stress and hassle involved in moving all of your belongings.
Instead, you'll also make sure everything is moved safely and quickly. That helps speed up the process while ensuring you're good to go once you finally move into the new premises.
How To Make Moving Business Premises Easier: Wrapping Up
Once you know how to make moving business premises easier, you don't need to worry about the stress and hassle the process could involve. Going about things the wrong way makes it more expensive, and you could delay work starting in the new premises.
That risks a lot of revenue, but you don't need to put up with this. By taking care of your signage, having a strict budget, and partnering with a moving company, you don't need to worry about this.
You may also like: How to Estimate the Cost of Moving Your Business
Image source: Shutterstock.com