Click here to get this post in PDF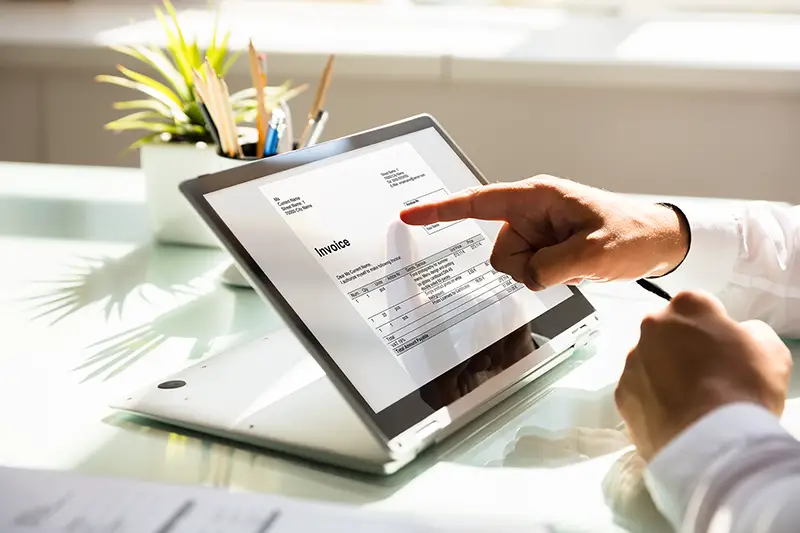 Invoice processing is a tedious activity. It is easy to make mistakes that could prove costly in the elaborate process. Regardless, you still need to process the invoices in time to pay the vendors or suppliers. If your organisation deals with different suppliers and has various branches, the task may become even more complicated.
Fortunately, there is a solution to all your troubles with invoice management; experienced invoice processing companies. These companies specialise solely in invoice processing or a combination of accounting and financial processing. There are many benefits to hiring these companies or automation, such as reduced cycle, zero to minimal errors, low operation costs, and streamlining the approval process.
However, you need to consider several factors before outsourcing these invoice processing companies. In this post, we will consider the factors to consider before outsourcing these companies to process your invoices; to ensure you enlist help from the best.
Technological Competencies and Skills
The invoice processing company you intend to hire must be equipped technologically. It should also be at par with other invoice processing companies in the industry. The company must have the latest software and technologies to process your invoices quickly and produce enhanced outputs. These include artificial intelligence, pattern recognition, optical character recognition, Machine learning, and intelligent character recognition.
They should also have modern databases and other necessary invoice processing services. Ensure you enlist the help from a company at par with others presently. The use of technology in invoice processing ensures minimal errors, if any, and provides detailed and insightful reports that can be used for decision making. The company's hardware, software, and networking capabilities must be top-notch. They should also have the capabilities to keep you informed in real-time.
Company Reputation and Competency
A company's reputation is the first thing you should consider before giving them your invoice data. If it has a higher reputation in the industry than other invoice processing companies, there is a better chance you will get good results.
All invoice processing companies face a myriad of issues, including handling large volumes of invoices, consistency, bulk data entry, to name a few. If you hire a highly reputed company, you will consistently get quality reports on time. A reputed firm will not risk its reputation by offering you inaccurate, erroneous, and inconsistent. A competent firm means competent staff translating into competent services.
Accuracy, Quality, and Consistency of Data
Accuracy, consistency, relevance, and quality are the most vital aspects of invoice data. Professional invoice processing companies like Oworkers strive to capture all the invoice data as accurately as they can and should. If they capture all the invoice data under the factors above, it will help them make relevant reports which are consistent.
Before hiring an invoice processing company, ensure that they fulfil the above criteria and help keep your data error-free, and ensure that the invoice data on the databases are up-to-date. Then, hire an invoice processing company to overcome all the data collection and capturing issues and deliver quality-driven reports.
Before selecting a company, consider such factors as work culture, team commitment, environment, and technology. You intend to ensure that the invoice processing company doesn't affect the quality of the data on the invoices by way of inexperience, negligence, or ignorance. It also helps prevent issues that might arise in data storage.
Turnaround Time
When subcontracting invoice processing to another company, you must consider its turnaround time. This ensures that the potential invoice processing company accomplishes the tasks and can meet the deadlines within the requested or stipulated turnaround time. When interviewing various invoice processing companies, ask them the relevant questions to ensure they can finish the given task. If there are any problems or complications, the invoice processing firm should deal with them effectively and efficiently within the agreed time frame.
When you are sure that the invoice processing company can deliver quality-driven, accurate, and reliable reports, hiring such a firm seems like an excellent idea. When you hire a professional outsourcing invoice processing company, you will be able to make data-driven reports based on their invoice reports. Request for sample work from the company or ask them to do some sample work for you. You will get hands-on experience of the capability of the company.
Communication Skills
The other vital factor to consider when evaluating various invoice processing companies to hire one is communication. Without a doubt, communication is critical for any business. Some of these invoice processing companies are located offshore. Hence, they must have exceptional communication skills. This ensures that they can clear the doubts if anything is wrong with the invoices or seek clarification. You can also communicate to the company to elucidate what you are looking for or ask questions regarding the invoice reports.
Their communication skills will also impact the quality of the report the selected invoice processing company will produce. If the company staff can communicate effectively, the report will be conclusive and elaborate, bringing both your company and the subcontractor invoice processing firm on the same page.
Security
Before hiring an invoice processing company, you must evaluate its physical and computer infrastructure security. With the ever-increasing cyber incidents, you want a secure company. If its networks can be compromised, your computer system is also jeopardised. Ransomware cases are reported daily, and you don't want a cybercriminal to hold your invoices for ransom. Computer systems security is as vital as physical security in the current world. Therefore, ask for the security measures instituted by the invoice processing company. Your data will be at stake. A single compromise to your cyberinfrastructure may have detrimental effects on your organisation.
Fees or Charges
Though listed last, this should be among the first considerations before hiring an invoice processing company. Does what they charge correlate with the services they offer? While considering the charges, do not consider what they charge in terms of cheapness or expensiveness. Instead, consider the fees versus the services; if they correlate, then hire the company.
Conclusion
Although invoice management can be an uphill task, invoice processing companies have eased the process. However, before hiring any of them, you need to consider all the factors above to ensure you choose a company that can deliver quality results and helps you in your day-to-day business activities.
You may also like: What Is An Invoice? Understanding The Basics Of Your Business
Image source: Shutterstock.com