Click here to get this post in PDF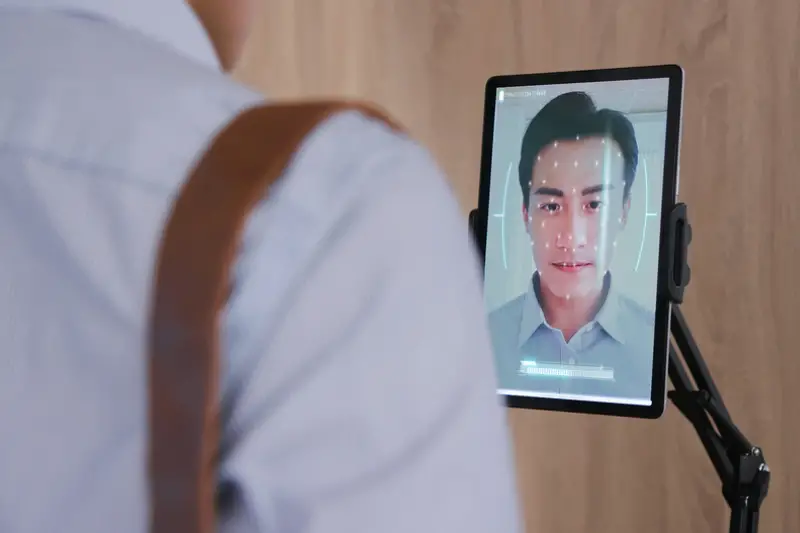 Quality and accurate facial recognition software has increasingly become commercially available and acceptable. Gone are the days when facial recognition technology existed as a tool for movie villains or government agencies; now, companies, both large and small, are utilizing face matching to improve multiple facets of their businesses.
From security to retail sales, using face-matching technology opens new avenues to improve your business. Today, investing in this kind of software is affordable and can be done through a 3rd-party. Here are a few of the most common uses for facial recognition technology being deployed by businesses today.
Improve Security Systems
In conjunction with certain hardware, facial recognition technology can identify a person while other cameras register vital information from them, such as temperature. This tandem has been especially helpful in keeping businesses safe during the COVID-19 pandemic.  
Additionally, in the event of an accident or larceny, security cameras will be able to record identify culprits and victims. The data received can be given to local authorities for a swift resolution.
Optimize HR
Many businesses are using facial recognition technology to optimize their Human Resources operations. Advanced scanners can capture employees' faces and relay the information to a database to match it with a given employee. The computer can then record information about that employee while they are on company grounds. These cameras have expedited the clock-in/clock-out process as well as eliminated wasted time and resources. 
In addition, should any malfeasances occur on company grounds, such as committing a crime or slacking off on the job, can be monitored and used to hold an employee accountable for their actions (or inactions).
Better Customer Service
The retail industry utilizes face matching software to improve their customers' in-store experiences as well as target specific marketing materials to them. These are unobtrusive ways to build equity with your customers and show them that you value their patronage.
Small retailers can use cameras to identify their customers as they walk into a store. In many cases, these systems are used to help staff identify loyalty or high-value customers, so they know to pay extra attention to them. Once identified, a corresponding database can share information about the customer to enhance their experiences, such as product recommendations or sales history.  
Larger retailers, such as cash and carries or wholesalers, may find value in using face matching scanners to identify customers and record information about their shopping behaviors. By collecting these data, marketers can understand a customer's interests and shopping patterns to target promotions and advertisements to them. With the right complimentary software, these ads and promotions can be delivered in real-time at the store!
You may also like: Essential Technology For Your Home Business