Click here to get this post in PDF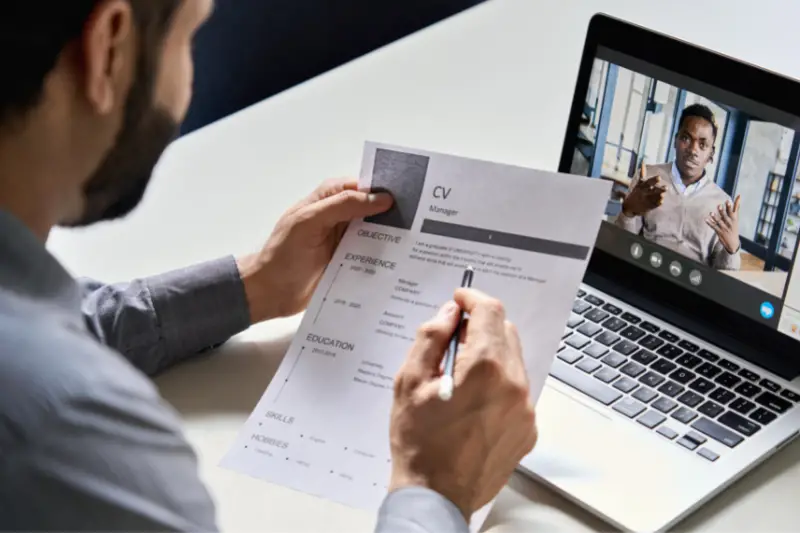 Your resume is the primary source from which hiring managers draw initial conclusions about you. Therefore, ensuring work gaps on your resume are correctly addressed is crucial to preventing a negative impression of you. In addition, you may build a substantial experience section on your resume by understanding how to utilize work gaps as a positive in your resume. In this article, we will tackle how to fill gaps in employment in your resume. 
Know what job to put
You must decide if your employment gap should be mentioned on your resume. Every job you've ever had does not necessarily need to be listed on your resume. For example, it might not be required to list the position you held before your employment gap if you are a professional with years of experience and your employment gap happened early in your career. 
In general, the job part of your resume should only list your most recent and relevant employment experiences. You can decide which employment gaps you need to explain once you've decided which jobs to list on your resume.
Don't Hide it
Frequently, job seekers think any gaps are not good and try to hide them by using a functional resume. Unfortunately, it's practically a reflex for recruiters to question what applicants attempt to hide when they read a functional resume. An essential thing is not to lie or deceive the employer during any stage of the job application or hiring process. 
Be Honest about the reason, and don't overshare
Recruiters are more interested in what the lapse indicates than in the lapse itself. They want confidence that whatever the reason for the gap, it won't prevent you from succeeding at their firm.
Also, while resolving these gaps, don't go too far. Oversharing, or even worse, being too judgmental or contrite while discussing your experience, might harm you.
Put it in your Cover letter and resume
Input the new information you learned during the gap period in your cover letter if you learned a talent the company requires but that isn't listed on your resume. When you have something good to emphasize, such as time spent in professional courses honing your skills, it is simpler to explain a gap on your resume. In the Education or Skills part of your resume, mention your new skills. Note in your employment history the appropriate dates if your time between jobs was spent on something else. This shows honesty. 
Prepare to tell it in an interview
Practice giving an explanation that is genuine, concise, and easy. Put yourself in the shoes of your prospective employer to identify any issues they might have regarding your gap in employment and then immediately address those concerns. Demonstrate that you have kept up with changes in the field while you have been absent while explaining a gap. Describe how you kept in touch with your professional network throughout that period, including any courses you took or skills you developed. Then proceed; the emphasis should be on what you will provide. Don't worry about having to explain or apologize for a job gap; it won't be your hardest difficulty. Express your skill set, professional preparedness, and cultural fit instead.
The resume is the primary document hiring managers use to form their early impressions of you. Ensuring employment gaps on your resume are carefully explained is essential to avoid a negative impression of you. They want to know that, regardless of the gap's cause, it won't stop you from succeeding. You might risk yourself by sharing too much or being excessively negative or regretful.
Sources:
https://careersidekick.com/explaining-gaps-in-employment/
You may also like: Signs You Need a Resume Review
Image source: Shutterstock.com