Click here to get this post in PDF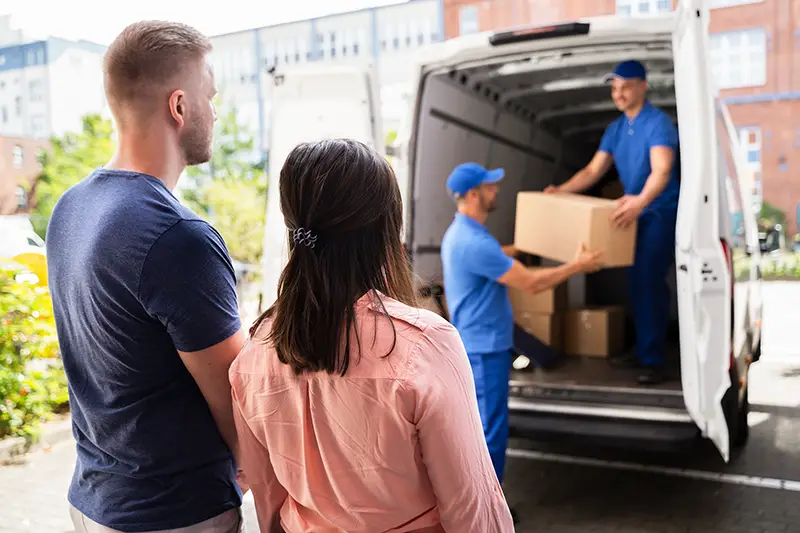 Boston, arguably one of America's oldest and most historically important cities, is also a central point for superior education and is home to some of the world's most prominent universities. It has also established a flourishing technical scene and is home to many venture capital firms, all of which contribute to the region's very high rates of innovation, forward-thinking, and entrepreneurship. This city's combination of a welcoming community, advanced medical treatment, and the stunning landscapes of New England make it an enticing destination for talented individuals from all over the world. Boston's metropolitan scene rivals that of any major metropolis. The city is sometimes referred to as the walking city because of its small size and the plethora of world-class museums, famous universities, theatres, and restaurants that are all within a few minutes' walk in any direction. 
Living in the Boston area 
Boston, a posh city in the northeastern USA on the peaceful water of Massachusetts Bay, is a must-visit. Boston is definitely the largest city in all of New England. At present, Boston is home to around 684,379 inhabitants, making it the most populous city in Massachusetts and is rightfully among most populous in the whole of fifty States. 
Boston has a reputation for being a relatively secure place to live and visit, in addition to its more well-known attractions, historical significance, and delicious food. With a land size of 48.4 square miles, Boston is a great place to call home in Suffolk County because of the exciting urban vibe it provides to its residents. Boston is widely regarded as not just one of the best places to reside in all of Massachusetts but also as a fantastic option for young professionals and families with enough finances. 
Are you considering a relocation to Boston? 
Seeking advice on whether or not to make Boston, Massachusetts, your new home? There are many things to think about if you're trying to decide whether Boston, Massachusetts, is the very right place for you to settle down. If you're considering making Boston your permanent home, you should know that the city isn't without its fair share of pros and cons. Having a Dunkin' Donuts on every block, for instance, has its benefits. Seeking proper movers Boston can be challenging, but those donuts should sweeten the pill.
If you're looking at making Massachusetts your new home and have been thinking about making Boston your new home, you've come to the right place. It's no surprise that Boston is frequently regarded as one of the country's most desirable places to live; the city is fantastic, with a solid job market and an excellent quality of life. This exciting city has a lot to offer, but relocating here from another area of the nation might be difficult at first. 
Stunning in the early summer, late summer, and fall 
While the Boston winters might be unpleasant, the city more than makes up for its less desirable months in the summer, spring, and fall. The city awakens as the winter melts, and highs in the 80s are not unheard of throughout the summer. Furthermore, New England's fall season is well acclaimed for its breathtaking displays of color. 
If you can make it through the Boston winter after moving there, the rest of the year will be fantastic. Bostonians enjoy the holiday by taking picnics along the tree-lined Charles River Esplanade, strolling through the Public Garden to see the blooms, and visiting the city's biggest park, namely the Boston Common.
There's a lot of stress on the road 
Due to the city's complex street layout and heavy volume of traffic, driving in Boston may be an intimidating and unpleasant experience. While navigating city streets by car may be challenging, finding a parking spot in a congested area may be much more so. It's no surprise that, given the number of expensive parking options and the duration of the trip times, the majority of people choose to get about through public transportation. The city is one of the most walkable in the nation since so many residents choose to commute on foot or by bicycle. 
The possibility to go about on foot and use a solid public transit system are both excellent 
Because of its relatively modest size (48.4 square miles), Boston isn't considered a "big city" by the standards of other parts of the country. However, the city's small-town vibe offers many benefits to those who choose to make it their permanent home. Getting from the downtown area to any of the city's numerous residential areas is a breeze on foot in Boston, a city that prides itself on its pedestrian-friendly infrastructure. 
Boston's subway system is managed by the Massachusetts Bay Transportation Authority (MBTA), which also manages the Commuter Rail, which offers service to the city's numerous neighborhoods and beyond. Many Boston residents and visitors use the city's subway system, often referred to as "the T," to get to and from work and about town. 
Everything turns off earlier than it should 
A person moving to Beantown from a major city like New York should not expect to be able to stay out drinking till dawn. Public transportation stops operating between 1 and 2 a.m. in most areas, while bars must close earlier than 2 a.m. To stay out later, you'll need to work around the MBTA's schedule or use a rideshare service like Lyft or Uber. 
Advice for People Moving to Boston 
Relocating to Boston, Massachusetts is a good idea for several reasons, including the city's thriving economy and storied past. Boston is a great place to live because of its beautiful scenery and historic architecture, which give the city the charm of a small town while offering all the conveniences of a relatively massive metropolitan area. Although Boston has a well-earned reputation for being notoriously expensive and unaffordable, those who choose to make the city their permanent home may nevertheless reap several benefits.
You may also like: Do's & Don'ts When Moving Relocating Your Business
Image source: Shutterstock.com