Click here to get this post in PDF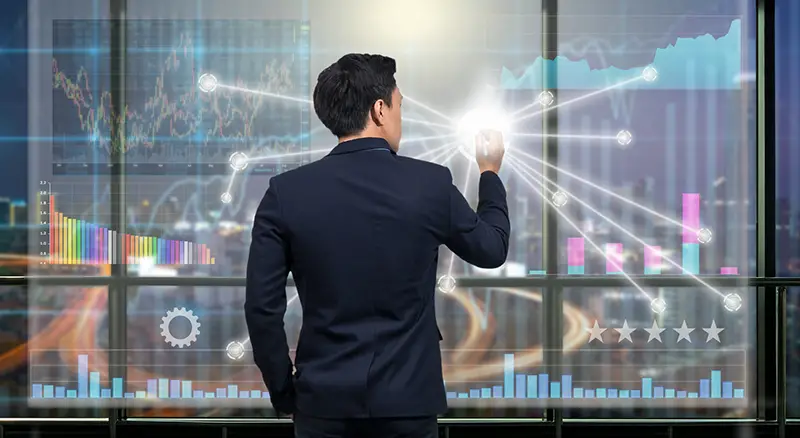 Exchange-traded funds (ETFs) have become increasingly popular among investors in Singapore over the past decade. ETFs offer an easy way to diversify your portfolio with access to a wide range of markets, commodities, and currencies. But investing in ETFs can be risky, especially if you need to know what you're doing or protect yourself during a crash.
Here are some ways for Singaporeans to protect themselves when trading and investing in ETFs:
Diversification
When protecting yourself against market crashes, diversifying your investments is critical. This means spreading your money across different investments, such as stocks, bonds, cash, and commodities. That way, you will only lose all your money if one type of investment takes a hit in the market.
Do your research
Before investing in any ETFs, it's essential to do your research. Read up on the company and its products or services to better understand how it works and what kind of risk it carries. A good starting point is to read reviews from other investors who have invested in the ETF before you.
Set stop-loss limits
Setting stop loss limits is also a meaningful way to minimise losses during a crash. By setting a stop-loss limit for each position in your portfolio, you can ensure that you won't lose more than a certain amount if the market takes a hit.
Consider ETFs with lower volatility
Some ETFs are riskier than others and have higher volatility, meaning they can fluctuate more severely in value during market uncertainty. To protect yourself, look for lower-volume ETFs and diversify your investments accordingly.
Monitor the markets
It's essential to monitor the markets regularly to stay informed about any changes that could affect your investments. By monitoring the news and staying up-to-date with economic indicators, you can better anticipate significant market shifts and adjust your investment strategy accordingly.
Invest for the long-term
When investing in ETFs, it's essential to have a long-term outlook. This means focusing on growth over time rather than short-term gains. In this way, you can minimise your losses during market downturns and benefit from compound returns as the markets rebound over time.
Don't chase yield
High-yield ETFs can be tempting, but they often come with higher risks and are more complex than other types of ETFs. To protect yourself, focus on low-cost index funds and exchange-traded notes (ETNs) that offer sound investment strategies instead of chasing high yields.
Use limit orders
Using limit orders can also help to protect yourself from the next crash. By using limit orders, you can set a maximum price for any transactions you make to minimise losses if the markets take a sudden downturn.
Rebalance your portfolio
Rebalancing your portfolio regularly is essential for keeping your investments in line with your goals and risk appetite. This means selling off high-risk investments when they become too expensive and reallocating funds to safer, lower-risk ones.
Don't panic
Furthermore, it's important not to panic during market volatility or uncertainty. Instead of making rash decisions based on fear or greed, focus on staying informed and sticking to proven investment strategies that suit your needs and risk profile.
Use stop-loss orders
Finally, when investing in ETFs, it's a good idea to use stop-loss orders. These allow you to set a maximum loss limit for any investment and will automatically execute the order if the price of your position falls below that level. This ensures that you will only incur a little loss during a crash.
Consider using an automated trading platform
An automated trading platform can also protect you from losses during market crashes. Automated platforms are designed to buy and sell securities without any manual intervention by the investor, helping to minimise losses due to market volatility or sudden shifts in price.
With that said
ETF trading and investing in Singapore can be risky, but it also offers several potential rewards. By following the tips above, you can protect yourself from the next market crash and make smart investments for your financial future. With research, discipline, and patience, ETFs can be a great addition to your portfolio.
Disclaimer:This article is not intended to be a recommendation. The author is not responsible for any resulting actions of the company during your trading/investing experience.
You may also like: WB Trading Review of Tips For Successful Day Trading
Image source: Depositphotos.com