Click here to get this post in PDF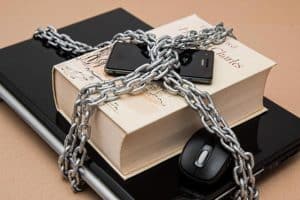 Starting a small business is no easy task. It requires as much preparation to set it up as it is to prepare oneself physically and mentally. Like any budding entrepreneur, one would like to know the proper ins and outs of starting up a business.
Start out by evaluating the skills you have and knowing what kind of business you'd like to pursue. Do proper market research beforehand and ask for feedback from friends, family, and colleagues. Lay out your business plan and get to make it all official before venturing any further.
Once your business has been set up and made official, then you can start thinking about other important factors, and one of these is the safety and protection for your business. In this day and age, it is important that one is safe from all points, may it be internal, external, or cyber threats.
With the rise of the need to be online, many businesses fail to recognize how important it is to be safe from cyber threats too. This article will list down the importance of keeping your small business safe and some essential steps on how to protect your business from all kinds of threats.
The Importance of Safety and Disaster Planning
Nothing is perfect from the get-go. Mistakes are understandable, but knowing how to make them manageable takes a lot of research and understanding. This is most especially true when it comes to handling small businesses. Disaster planning and preparedness is a smart tactic that any business owner uses to ensure that the business continues to run smoothly even when the circumstances aren't that great.
This is especially true for disaster planning since it deals with natural phenomena, and most of the time, this is overlooked. It is estimated that 85 percent of small businesses don't open again after a major disaster, according to the Institute of Business and Home Safety in the USA, mostly because of the financial burden caused. Being a smart business owner means being prepared for the worst, and disaster planning should be part of the list.
Safety in general, even without major disasters, must also be taken into consideration. Small threats that may not look like much now can be quite troublesome in the long run, so knowing how to identify risks and learning how to deal with them is necessary. There are internal, external, and cyber threats that a small business can face. Learn how these kinds of threats affect any business owner, and you will have a higher chance of keeping that small business running for longer.
Safety from Internal Threats
Essentially, a business owner ensures that the materials, resources, and the people involved are thoroughly cross-checked. Security measures that allow one to feel more secure and protected from internal threats start even from the beginning when you first set up the business by knowing what to do with the money and the people.
Money
Capitalize on resources efficiently and effectively. From the start, one should already be counting the expenses and how to manage them. It is all about knowing your numbers to grow your business. Keeping everything in check and on track in accounting will ensure that emergencies and other money-related problems will not lead you to bankruptcy. This can be done through the following:
Knowing what kind of accounting method is best practiced for the type of business—cash method or accrual method
Tracking expenses no matter how small
Determining what kind of tax obligations are necessary
People
Human resource management helps the small business build its company from within. The importance of a great employee lies within the business owner's sense of judgment. The résumé may have it all, but your knowledge of a person's character and attitude will be more beneficial. This will help you learn the trustworthiness of an individual. A couple of ways that help employees follow the rules are the following:
Bond contracts. These are employment bonds that require an employee to pay a certain amount if an employee decides to resign during the agreed period that they stay in the company
Discouraging dishonesty. Small businesses that create an environment that discourages dishonesty start from the screening process of applicants down to when employees receive their pay.
Safety from External Threats
From site selection to investing in security features, deciding on the location of your establishment is a crucial step at ensuring the business is safe. Investing in a good security system will warrant fewer chances of external threats. When a small business has its own location secured, then it is considered as a step in the right direction.
Security Systems
Establishments and facilities that have a good security system within its walls and outside its vicinity are ensured that the business is safe and protected at all times. A good tip to follow is placing timed lights in the area that go on and off during a specific period. This will help deter possible thieves from entering your facility.
Lock Keys and Heavy-Duty Locks
Today, the variety of gadgets and lockpicking materials are vast, including multitool lockpicks and pick guns to name a few. Consider to only give a select few the important keys around the facility. As much as possible, keep all the master keys to yourself. Practice the use of heavy-duty locks like deadbolt locks or double-cylinder deadlocks where possible, and make it a habit to use them at all times. This will help you remember how to use them every time.
Safety from Cyber Threats
Cyber threats are new dangers that can cause quite a stir if not taken care of properly. Since many businesses find it convenient having a cloud system, it is imperative to know the reliability of where the data is being sent and kept. Understand what data is sensitive, and ensure that the necessary employees are educated on how to deal with these threats. Secure both your software and hardware by hiring experts.
Preparedness comes as a great advantage to all business owners, large and small. Know how to utilize the knowledge that is available to you, and your business will thrive while being secured and protected at all times.
You may also like: Is Your Business Prepared for a Natural Disaster?