Click here to get this post in PDF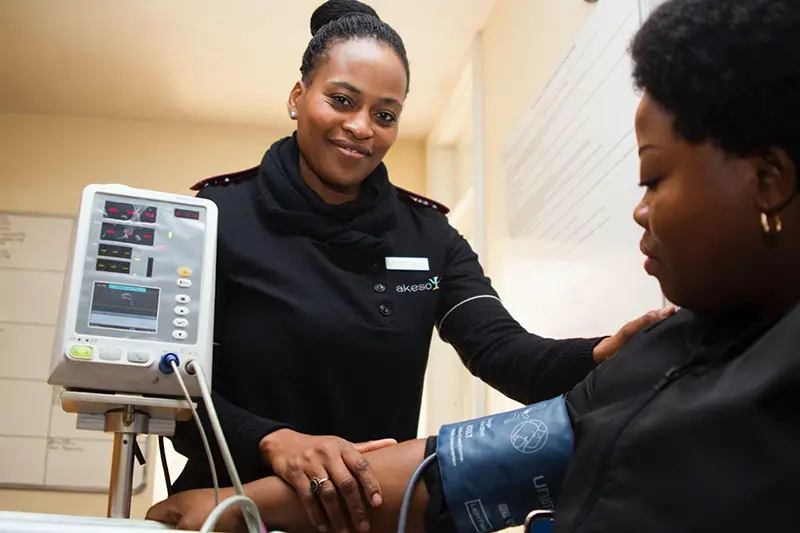 Home health care is a popular option for seniors and other patients who need help with daily living. It's also less expensive than a hospital or nursing home stay. However, if you're providing home health care for someone, it's important to have all of their medical supplies on hand before they arrive. This can make it easier for them to get settled into their new routine as quickly as possible and avoid any unnecessary trips back out into the world for more supplies later on.
1. First Aid Items
If you're doing home health care, keeping a first aid kit stocked with the items you may need to treat common injuries and illnesses is essential. Before you begin, you should wear latex hand gloves to prevent cross-infection when treating someone with an open wound or sore. Then make sure that the area is clean and dry by using an alcohol wipe, and let it air dry before applying any other first aid items. For example, if you are applying tape to a wound or bandage, place a small amount of antibiotic ointment on the skin before applying the tape. This will help prevent any irritation from the tape itself. You can also use first aid tape, which sticks better than traditional bandages. A pressure dressing is another type of bandage that helps to stop bleeding by applying direct pressure to the wound. Sterile pads can be used as a dressing for minor wounds. If you want to avoid using adhesive tape on sensitive skin, use athletic tape instead. This stretchy, cloth-like material sticks to itself but not to your skin. It's great for securing dressings in place. Then use an elastic bandage to hold a broken arm or leg in place while it heals and to provide support for weak muscles and tendons in the leg or arm.
2. Incontinence Supplies
Incontinence supplies are an important part of home health care for those with bladder control problems. Incontinence supplies include diapers and adult briefs. Diapers come in different sizes, with larger sizes designed for adults who are obese or have a higher risk of incontinence. Adult briefs or disposable underwear from nexwear can be ordered online or from a local pharmacy. Still, they can be expensive, especially if you need them often or have other medical conditions requiring special products like disposable bed pads and briefs.
3. Mobility Aids
You can use a wheelchair or walker to get around on your own. Wheelchairs are helpful for people who have trouble walking, and walkers help people who don't need a wheelchair but still need some help getting around. These tools are important for safety because they keep you from falling down and hurting yourself. They also allow you to get out of the house more often than if you had to rely on other people or public transportation for mobility.
4. Nutrition 
If you are homebound, nutrition can be difficult to get. For example, if you don't feel like eating solid food, you can use a nutrition such as bottled shakes, fiber drinks or bars. Or if it's hard for your body to digest food on its own, these products will be easier on your digestive system. Nutrition is an essential part of healing. It's especially important for wound care because it reduces inflammation and promotes faster healing by providing the necessary nutrients for tissue repair.
5. Portable Oxygen Tanks
Portable oxygen tanks are smaller than stationary oxygen tanks and can be transported in a car or on an airplane. They are useful for people who need supplemental oxygen but are not at home all the time since they allow them to have a portable source of O2 with them wherever they go. To use one of these medical devices, you should first open the valve on top of it so that air can flow into the tank from outside sources (like your own lungs). Then, place the mask over your nose and mouth as usual; keep in mind that some portable tanks have special adapters for easier attachment to masks. If you have any questions about how best to use your portable oxygen tank, consult with your doctor or nurse before doing so.
6. Respiratory Equipment
Humidifiers: A humidifier is a machine that increases the humidity of air in your home. Moist air helps prevent dry skin, nosebleeds and other problems caused by too-dry air. You can use a humidifier to moisten the air in a single room or throughout your house if you have central heating or cooling systems (such as ductless mini-splits). If humidity remains low for long periods of time, your bedding may become damp from condensation at night; this can lead to mold growth on bedding materials like quilts or mattresses (especially if they're not washed regularly).
Nebulizers: Nebulizers are frequently used to administer medication through a mist spray rather than through inhalation directly into the lungs. They work by breaking up liquid forms of medication into particles small enough for easy absorption through mucous membranes such as those lining nostrils, especially helpful for people who have difficulty swallowing pills.
7. Safety and Comfort Items
Safety and comfort items, including bed rails and ramps to help the patient get in and out of bed. 
Bed wedges: These support cushions are placed under the patient's head or feet to lift them off the mattress.
Bed alarms: These devices sound an alarm if they detect that someone has fallen out of bed. They can be set to go off if a specific weight limit has been exceeded, such as a 200-pound adult or a 300-pound child, so you don't have to worry about constantly resetting them yourself.
Mattress pads: Mattress pads help protect your loved one's skin from irritation caused by incontinence or pressure sores while also providing cushioning against bumps and bruises when they move around at night while sleeping. Mattress pads may be used with traditional mattresses or those made specifically for medical needs, such as arthritis sufferers who experience pain sleeping on hard surfaces.
Mattress protectors: Mattress protectors are used with traditional mattresses as well as those made specifically for medical needs, such as arthritis sufferers who experience pain sleeping on hard surfaces like wood floors (a common problem for people who don't have access to home health care options available today than ever before). If these options aren't available where you live, ask family members whether they would mind helping take turns staying overnight once per week until someone else can fill this role instead.
Conclusion
It's important to remember that home health care is not just about the physical needs of your loved one. It should also include emotional and psychological support and a network of other caregivers who can help out when you aren't available. Your loved one may need assistance with daily tasks such as bathing or dressing; if so, consider hiring someone who can come into the house once or twice each week to help out with these tasks
Also read: Q&A – 5 Questions to Ask A New Supplier Before You Purchase Medical Equipment
About the Author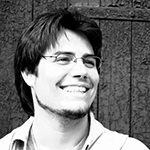 Delan Cooper is a writer with years of experience in marketing communication. He enjoys meeting new people and reading more books to get inspired for his own book. Connect with him on Twitter.