Click here to get this post in PDF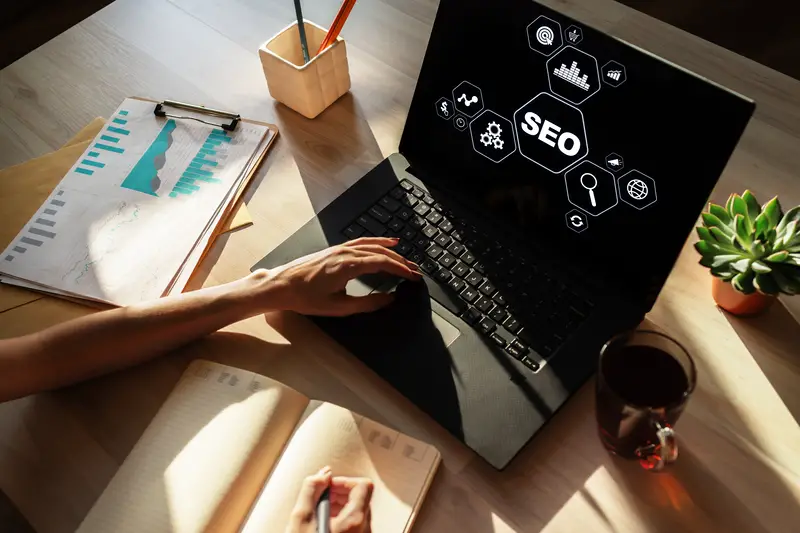 This article contains affiliate links. For more info, see disclosure.
Search Engine Optimization (SEO) plays a crucial role in online businesses, as they are responsible for the growth and development of your online business. They improve the quality of your website's traffic and increase the visibility so that your website tops Google, Yahoo, or Bing. Enterprise SEO is a full-size approach for search engine optimization in large-scale businesses. They deal with websites with more than thousands of pages. Many large-scale business owners hire professionals offering SEO services in Sydney for their websites.
Use Of Meta Description
These tags play a significant role. They improve the ranking of the page and grow organic traffic. An Enterprise SEO uses meta descriptions to increase the rank of the website. The best way to write a meta description is 
Adding appropriate keywords in the meta description 
Never use the same meta description on all pages of your website
They should be hyper-relevant to the content
Improve Users Experience
Enterprise SEO platforms improve the user's experience; they make sure the website has no errors. If your website is working slow, the SEO should work on it and make the website more attractive. If your website is taking too much time to load, your consumer may skip the website, and this may result in loss—professionals who provide SEO services in Sydney work according to your requirements.
Usage Of Internal Links  
A good internal linking structure improves the value of your website. Interlinking helps to grow organic traffic. The uses of Internal links are-
It allows navigating around the website
Footer links are given the least importance
The more internal links a page has, the higher are its chances to rank
Placing Keywords
Enterprise SEO platform also has capabilities to research and analyze the appropriate keywords. As a result, they play a significant role in search engine optimization. To drive more organic traffic, you need to research your client's industry and keywords related to the relevant industry to drive more organic traffic. In other words, keyword research plays a vital role in identifying high-value keywords to reach a greater targeted audience.
Automation Tools
It is essential in enterprise-wide reporting. Automation is a must as it helps you to get the tasks done efficiently. It piles extensive data into readable reports. This is further sent at regular intervals. A lot of time is saved.
Many Tools Together
Enterprise SEO platforms perform many tools together. It offers a lot of benefits to the ASEO, from integrating tasks to reporting. This helps in improving the visibility as well as improving the quality traffic, including organic traffic.
Key Performance Indicator (KPIs)
KPIs are used in businesses to check the performance, whether the desired target is achieved or not. If the goals are not achieved, necessary changes should be made by the SEO. KPIs are metrics that are used to determine whether the social media marketing strategy is working effectively or not.
KPIs should be specific and should be as clear as possible
Set KPIs in such a way that the goals are easily achievable. 
Use relevant KPIs and make sure the KPIs are connected to the social media account
Give a specific time limit to your clients for achieving the goal.
Any reputed experts who are providing SEO Services in Sydney can help you add KPIs to your website, resulting in your overall growth.
Conclusion 
If you are an owner of a large-scale industry, hiring an enterprise SEO will help you grow the business. As the competition increases day by day and about 33 percent of clicks from organic search leads to the top of Google. If a user lands up to your website using SERPs, it results in organic traffic. It also helps in achieving the target quickly. So organic presence plays a vital role in the growth of a business.
You may also like: Off-Page SEO Checklist to Boost Your Organic Search Traffic
Image source: Dreamstime.com