Click here to get this post in PDF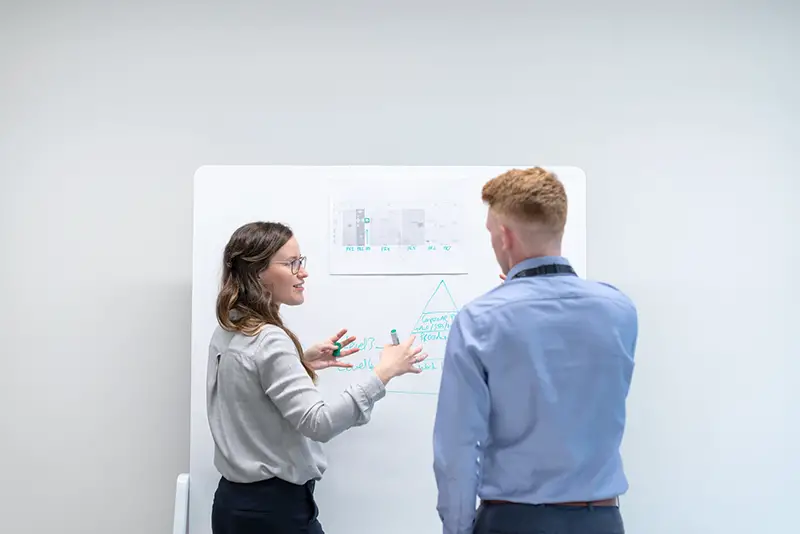 Finding the right technical partner for your engineering project is vital for a successful deployment. Outsourcing telecommunications projects is a cost-effective solution to handle large-sized technical systems.
You should find the right telecommunications contractor with the expert skillset and vast experience handling a vast range of telecom projects. A best technical partner will have the necessary resources to efficiently develop, maintain, and support the entire project.
Benefits of Hiring a Telecommunications Contractor
According to a recent report, the global telecommunication market is expected to grow at a CAGR of 5 percent from 2020 to 2030. It can reach up to $2.5 trillion by the end of the forecast period.
In such a competitive market, benefits of finding the best telecommunications contractors offer:
Hiring an expert team of administrators, engineers, and project designers can efficiently help you complete the project without delays and backlogs.
Telecommunications contractors know to work with the best safety measures to avoid electrical shocks and accidents.
A licensed telecom expert can help seamless integration of phone systems with high-tech alarm and security machines.
Outsourcing your telecommunications project can help you save costs and time. The company has the expertise to handle complex hardware and software installation. 
How to Find the Right Telecommunications Partner?
Here are a few tips for hiring the best telecom company to handle your engineering project.
Check the Areas of Expertise
A reputed telecommunications partner hires registered communications distribution designers (RCDD) and registered telecommunications project managers (RTPM) that are experts in the field of data telecommunications.
The team of experts can offer cost-effective solutions to handle engineering projects.
Check the Project Methodology
A basic project management methodology includes:
Site inspection and cost analysis of the project.
Project planning by conducting Scope of Work (SOW) surveys
Installation and maintenance
Check the Type of Services Offered
Some telecommunication providers offer on-site services, while some offer turn-key solutions for engineering projects. You can choose the best telecommunications contractor that caters to your business needs.
You can hire reputed companies that offer a complete package for technical projects that includes:
Site survey and installation
AutoCAD services for modification and maintenance of the system
Regular auditing services for AC power systems, DC power systems, and grounding cable connection
Check if the Company Supports Scalability
When you select a telecommunications company, check if they offer easily scalable solutions. An expert telecom partner will stay up-to-date with cutting-edge technology and new releases in the industry. 
They should offer regular software and hardware updates to maintain a competitive edge in the telecom business. Also, check for hidden upgrade costs that the company may charge in the future.
Check for Reliable Customer Service
A trustworthy telecommunications contractor should offer troubleshooting and customer support in emergencies. They should cater to your unique needs whenever needed.
The company should offer post-installation support like free demonstration and modification of the system to suit your requirement.
Conclusion
Data security is the key to success for your engineering project. Hacked audio and video recordings can cause irreversible damage to your telecom system. 
It is advisable to select an expert and dependable contractor to handle your telecommunications project. They can provide a fully covered network with the necessary firewall and virus protection.
You may also like: 3 Alternative Marketplaces For SMEs Looking For Long-Term Partnerships
Image source: Unsplash.com