Click here to get this post in PDF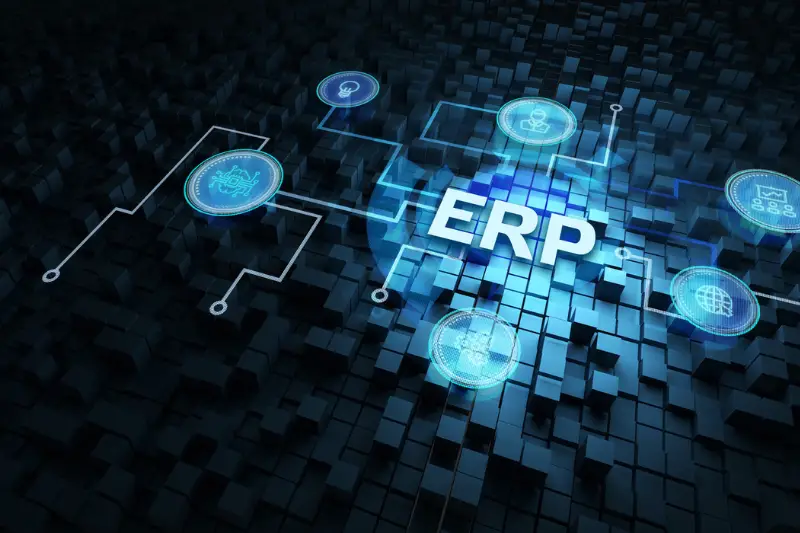 Effective collaboration and communication are essential in a business environment, forming the backbone of successful operations. Collaboration promotes teamwork, knowledge sharing, and problem-solving, enabling employees to work together towards common goals. On the other hand, communication ensures clear and timely information exchange, fostering understanding and alignment among team members. In this context, ERP systems play a crucial role in facilitating and improving collaboration and communication. By centralizing and integrating various business processes and data, ERP systems provide a unified platform for employees to collaborate, share information, and communicate effectively. With real-time messaging, document sharing, and task management, ERP systems streamline workflows, reduce silos, and enhance cross-functional collaboration. Moreover, ERP systems provide visibility into data and analytics, enabling informed decision-making and effective communication across departments. Overall, ERP systems empower businesses to optimize collaboration and communication, improving efficiency, productivity, and, ultimately, organizational success.
The Challenges of Collaboration and Communication
Collaboration and communication in a business environment can be challenging, and organizations often encounter various obstacles that hinder their effectiveness. Understanding these challenges is crucial for implementing effective solutions.
Geographical Barriers:
One common challenge is the presence of geographical barriers, particularly in companies with distributed teams or multiple office locations. Physical distance can make it difficult for employees to collaborate seamlessly and communicate in real time, leading to delays, misunderstandings, and a lack of cohesion.
Complexity Of Modern Business:
Another challenge lies in the complexity of modern business processes. As companies grow and expand, their operations become more intricate, involving multiple departments, stakeholders, and systems. Traditional communication methods, such as emails, phone calls, and in-person meetings, may not adequately address the needs of complex processes, resulting in inefficiencies and information gaps.
Reliance On Outdated Communication Systems:
Reliance on outdated communication systems can limit effective collaboration. Legacy systems and manual processes often need more integration, making sharing and accessing information across departments easier. These limitations hinder collaboration efforts as employees need help finding relevant data and maintaining consistent communication channels.
How ERP Systems Enhance Collaboration
ERP systems play a crucial role in enhancing collaboration within organizations by providing a centralized platform that streamlines communication and facilitates seamless cooperation among employees.
Integrating Communication Tools and Channels:
One key feature of ERP systems is integrating various communication tools and channels into a single platform. Shared calendars enable employees to schedule and coordinate meetings, events, and tasks, ensuring everyone is on the same page and aware of upcoming activities. Task management functionalities allow teams to assign tasks, set deadlines, and track progress, fostering accountability and transparency.
Document-sharing:
Document-sharing capabilities in ERP systems enable teams to collaborate on files and documents in real-time. Multiple team members can access, edit, and review records simultaneously, eliminating the need for back-and-forth emails and ensuring everyone is working on the latest version. This saves time and reduces the risk of version control issues and miscommunication.
Real-Time Tracking and Monitoring:
Additionally, ERP systems offer real-time tracking and monitoring of project progress. Managers and team members can easily view the status of tasks, monitor deadlines, and identify potential bottlenecks. This visibility promotes efficient collaboration, as stakeholders can proactively address issues, allocate resources, and adjust timelines as needed.
Discussion Boards or Chat Functionalities:
Moreover, ERP systems often provide discussion boards or chat functionalities, allowing employees to engage in real-time conversations and exchange information. These fosters open communication, encourages knowledge sharing, and creates a collaborative environment where ideas can be discussed and refined.
Streamlining Communication with ERP Systems
Effective communication is essential for the smooth functioning of any organization, and ERP systems play a significant role in streamlining communication across departments and teams. Businesses can ensure seamless and efficient communication by integrating various communication tools within the ERP system.
Instant Messaging and Video Conferencing:
ERP systems often include instant messaging and video conferencing, enabling employees to communicate and collaborate in real-time, regardless of location. These tools facilitate quick and direct communication, allowing teams to address urgent matters, seek clarifications, and make informed decisions without requiring lengthy email chains or physical meetings. This enhances productivity and accelerates decision-making processes.
Centralizing Communication Records:
One significant advantage of using communication tools within the ERP system is centralizing all communication records. By storing conversations, discussions, and shared files within the ERP system, businesses can maintain a comprehensive and searchable record of communication. This eliminates the need to search through multiple channels or rely on individual email inboxes, making it easier to retrieve information and maintain a historical record of critical discussions.
Promote Transparency and Accountability:
Having communication records within the ERP system also promotes transparency and accountability. Managers and stakeholders can access and review past conversations, ensuring that important decisions and instructions are documented and easily accessible. This reduces the risk of miscommunication and provides a clear audit trail for future reference.
Enhance Data Security:
Furthermore, integrating communication tools within the ERP system enhances data security. Unlike external messaging platforms, ERP systems offer robust security measures to protect sensitive information and prevent unauthorized access. This helps businesses maintain confidentiality and compliance with data protection regulations.
Integration:
E\RP systems streamline communication by integrating instant messaging, video conferencing, and other communication tools. This centralization of communication records enhances transparency, accountability, and data security. By leveraging ERP systems for communication, businesses can improve collaboration, decision-making, and overall organizational efficiency. 
Enhancing Cross-Department Collaboration
In a business environment, silos between departments can hinder effective collaboration and communication. However, ERP systems are crucial in breaking down these barriers and fostering department cooperation.
Data Visibility:
One of the critical ways ERP systems enhance cross-department collaboration is through the concept of data visibility. By centralizing data and making it accessible to relevant stakeholders across departments, ERP systems enable a holistic view of the organization's operations. This shared visibility eliminates information silos and allows employees from different departments to make data-driven decisions collaboratively.
ERP System Examples:
For example, a manufacturing company's sales department can access real-time inventory data through the ERP system. This visibility helps them make accurate promises to customers based on available stock levels, ensuring effective communication and alignment with the operations department. Similarly, the marketing team can analyze customer data and trends from the ERP system to create targeted campaigns, collaborating with sales to achieve better customer engagement and conversion.
Cross-Department Collaboration:
ERP systems also facilitate cross-department collaboration through integrated workflows and process automation. Workflows can be configured within the system to define how information and tasks flow between departments, ensuring smooth handoffs and efficient collaboration. For instance, a customer order initiated by the sales team can trigger automated notifications to the production, procurement, and shipping teams, enabling them to collaborate seamlessly in fulfilling the order.
Collaboration Tools:
Moreover, ERP systems often provide collaboration tools such as shared calendars, project management boards, and document-sharing capabilities. These features enable departments to coordinate activities, assign tasks, and transfer relevant documents within a centralized platform. This promotes real-time collaboration, eliminates redundant communication channels, and ensures everyone is aligned and working towards common goals.
Improving External Collaboration
Effective collaboration with external stakeholders, including suppliers and customers, is essential for the success of a business. ERP systems play a significant role in enabling and enhancing this collaboration by providing tools and features facilitating communication and interaction.
Vendor Portals:
One way ERP systems improve external collaboration is through vendor portals. These portals allow suppliers to access relevant information, such as purchase orders, delivery schedules, and inventory levels, in real time. By providing a centralized communication and data exchange platform, ERP systems streamline the procurement process, reduce manual errors, and enhance collaboration between the company and its suppliers. This improved collaboration leads to better supplier relationships, increased supply chain efficiency, and improved customer satisfaction.
Customer Self-Service Portals
Similarly, customer self-service portals offered by ERP systems empower customers to access and manage their information, such as order status, invoices, and support requests. These portals provide a direct line of communication between the company and its customers, enabling them to self-serve and find the information they need without relying on additional support channels. This enhances customer satisfaction, reduces response times, and fosters a collaborative relationship between the company and its customers.
The benefits of improved external collaboration through ERP systems are manifold:
It strengthens relationships with suppliers and customers by providing transparent and efficient communication channels. This leads to better alignment of expectations, improved responsiveness, and increased trust between all parties involved.
ERP systems enable real-time data sharing, ensuring all stakeholders can access accurate and up-to-date information. This enhances collaboration by enabling informed decision-making, proactive problem-solving, and effective coordination of activities.
Improved external collaboration through ERP systems contributes to overall operational efficiency, cost savings, and competitive advantage in the market.
Overcoming Challenges and Maximizing Collaboration Potential
Implementing collaboration features within an ERP system can come with its own set of challenges. However, with careful planning and implementation, these challenges can be overcome, and the entire collaboration potential of an ERP system can be realized.
Resistance To Change:
One common challenge is resistance to change. Employees may be accustomed to traditional communication methods and resist adopting new collaboration features. To address this, it is essential to communicate the benefits of the ERP system's collaboration capabilities and provide training and support to ensure a smooth transition. User adoption can be encouraged by demonstrating how the new features streamline workflows, improve efficiency, and enhance overall collaboration within the organization. 
Complexity Of Collaboration:
Another challenge is the complexity of collaboration within a large organization with multiple departments and teams. To overcome this, designing the ERP system's collaboration features is crucial to align with the organization's specific needs. Customization options and flexible permission settings can ensure that the system supports collaboration across different departments and teams while maintaining data security and privacy.
Collaboration Potential:
To maximize the collaboration potential of an ERP system, organizations should establish clear guidelines and best practices for using collaboration features effectively. This may include defining communication protocols, encouraging regular updates and information sharing, and establishing a culture of collaboration and knowledge sharing. It is also important to regularly evaluate and optimize the system based on user feedback and evolving business needs.
Training:
Training plays a vital role in ensuring effective collaboration within an ERP system. Employees should be provided with comprehensive training on utilizing collaboration features, understanding their benefits, and leveraging them to improve communication and collaboration. Ongoing support and resources should also be available to address any questions or challenges that may arise during system usage.
ERP systems have revolutionized collaboration and communication in the business world. With the power of these systems, organizations can streamline their operations, break down barriers between departments, and enhance internal and external cooperation. For example, an ERP system like SAP S/4HANA offers integrated collaboration features that enable seamless communication and information sharing across departments. Additionally, organizations can benefit from partnering with an ERP consultant specializing in implementing and optimizing ERP systems. An experienced consultant can provide guidance, best practices, and customized solutions to maximize the collaboration potential of an ERP system. By leveraging ERP systems and working with knowledgeable consultants, businesses can unlock new levels of collaboration, productivity, and success in today's competitive landscape.
Also read: How to Know When it's Time to Adopt an ERP System
About the Author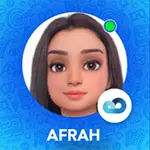 Afrah Waseem is a content strategist. She has been sailing with words since 2019. Her expertise lies in creating finance and IT industry-based content, with a proficiency that is unmatched. She believes that through her writing, she can truly express herself and leave a lasting impact, as she states, "I ink, therefore I am."