Click here to get this post in PDF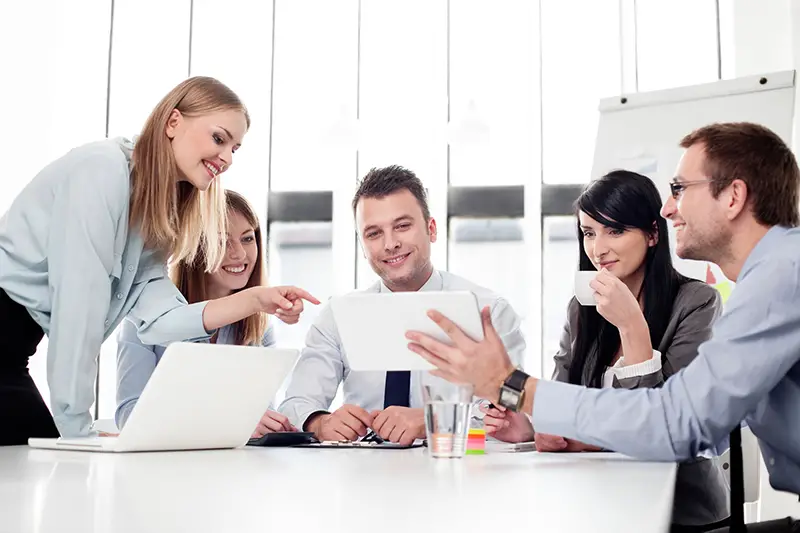 Creativity is an essential component of business success. In today's fast-paced and competitive market, companies must be innovative and develop new ideas to stay ahead. Creativity is not just limited to artists and designers. It's an essential skill for any business professional. As a business leader, you can enhance creativity by fostering a work environment that inspires innovation. Here are great ways to motivate your team to be innovative.
1. Encourage a culture of innovation 
Creating an innovative environment encourages your team to think outside the box and develop new ideas. You can do this by setting clear expectations and goals for your team and allowing them to experiment with new ideas. Develop a culture where failure is seen as an opportunity to learn and grow rather than a negative outcome. You can also organise brainstorming sessions, hackathons, or other events that bring your team together to generate new ideas. These events can be structured or unstructured, and the goal is to create an environment where your team can share their ideas and collaborate.
2. Provide opportunities for professional development 
You need to invest in your team's professional development to enhance creativity. This means providing them with the training and resources to stay updated with industry trends and best practices. Professional development opportunities can take many forms, such as attending conferences, workshops, or training sessions. You can also motivate your team to take online courses or read industry publications to stay informed. Providing chances for professional development improves creativity and demonstrates your commitment to your team's growth and development. This, in turn, can lead to increased job satisfaction and a more loyal workforce.
3. Provide a good workspace 
A workspace plays a crucial role in enhancing the creativity of a business team. Your work environment affects productivity and how you think, behave, and communicate. A well-designed workspace can inspire creativity, encourage innovation, and foster collaboration among team members. A workspace that provides comfort and stimulation can help employees feel relaxed and energised. This can help reduce stress and improve focus, leading to increased creativity.
4. Embrace diversity and inclusion 
Diversity and inclusion are essential components of creativity. You can enhance creativity and innovation by embracing diversity and inclusion within your team. This means creating a work environment where each worker is valued and respected, regardless of their experiences or background. To embrace diversity and inclusion, you can implement policies and practices that promote equal opportunities for all employees. This can include diversity training, mentorship programs, or employee resource groups. This will help you create an environment that promotes different perspectives and ideas, leading to more creativity and innovation.
In conclusion, creativity cannot be forced or rushed but needs to be nurtured over time. As a leader, you are responsible for creating a supportive environment that enables your team to tap into their creative potential. By embracing these four strategies, you can help your team unleash their creativity and achieve great things. So don't be afraid to experiment, take risks, and think outside the box; the rewards of doing so can be tremendous, both for your team and your business.
You may also like: Employee Engagement: How to Foster a Culture of Productivity and Cost Savings for the Long Term
Image source: Depositphotos.com