Click here to get this post in PDF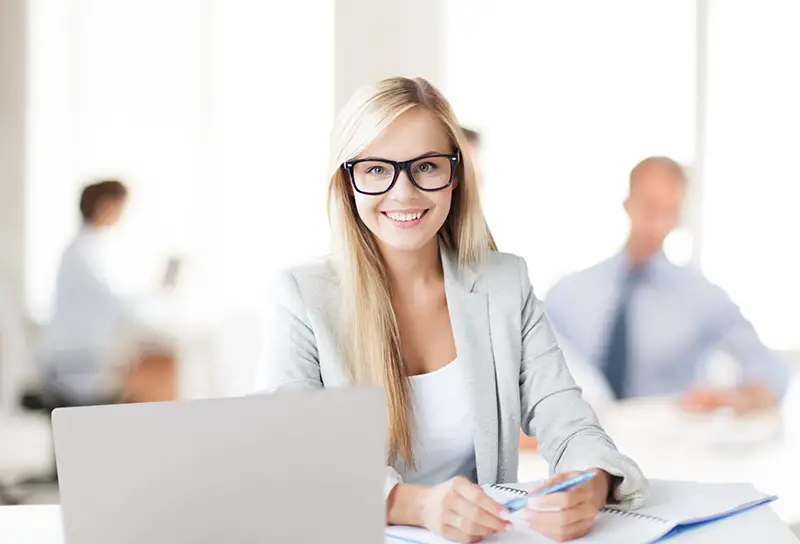 One of the challenges businesses face today is engaging their employees in a way that will allow them to perform at peak levels and improve customer satisfaction. While it's easy to focus on the basics, like keeping up with shifts and schedules, finding ways to promote engagement more broadly can take time and effort. Sometimes, this means making changes to benefits programs or reorganizing team structures. But for many companies, a better solution lies in fostering a culture of productivity and cost savings—something that's achievable without changing anything about your organization! Let's look at four ways you can boost employee engagement by implementing these simple tricks:
Encourage Employee Feedback About Problems
Employee feedback is an important part of any company's success, but it can take time to get employees to give it. Employees should feel comfortable sharing their thoughts on how things could be better, which means you need to help them understand what they're saying when they share feedback with you. This starts with offering them opportunities for open communication throughout the day, such as asking questions during meetings or making sure that there are no barriers between yourself and those who come up with ideas at work (e.g., by using open office plans). You should also make sure that there are multiple channels where employees can voice concerns without fear of retribution
Encourage employees to share their ideas.
If you want your employees to be productive, they need to contribute ideas that help the company achieve its goals. As a manager, don't just encourage creativity in your department; make sure everyone has an opportunity for creative thinking throughout the organization. If an employee comes up with an idea to help others achieve their goals and improve efficiency, encourage them! Be open-minded about new ways of doing things so you aren't afraid of change—and if something doesn't work out, try something else instead of telling someone "no."
Embrace an Open Door Policy
An open-door policy is a sign of trust. It allows employees to discuss their concerns and think about solutions, leading to better communication between managers and workers.
Open doors can also help prevent problems before they happen. For example, if you know that an employee has been having trouble with their manager, talking privately can help avoid arguments or grievances later in the day when things might already be tense between them.
Facilitate Team Building Activities to Boost Morale
Team building activities can be fun and productive, but they also serve an important purpose. They help employees feel more connected to their company and each other, making them more productive at work.
When you take your team out for a fun activity such as bowling or laser tag, you're giving them a chance to bond with each other over something outside of work. This time together will help boost morale and improve productivity because it creates opportunities for everyone on staff to get away from their desk for a while (or even talk about what they love most about working at your company).
Provide Training to Build the Company and Personal Skills
Training is a great way to build a company and personal skills. Training can be formal or informal, depending on the situation. It can also be used to build skills in specific areas or general knowledge and leadership skills.
It's important to celebrate small wins. Celebrating your employees' successes can be as simple as giving them a pat on the back or giving them a gift card to appreciate their hard work. You can also host an event that encourages your employees to come together and share their stories, whether organizing an impromptu happy hour or having an office party where everyone gets together to watch a movie that reflects the culture you want to create (or enjoy some snacks). Additionally, setting up a friendly bowling competition with the help of bowling accessories can bring joy and friendly competition to the celebration.
Promote a Healthy Work-Life Balance
It's important to promote a healthy work-life balance for employee productivity. When employees can take time off, or even just an hour break during the day, they will be more focused and productive when they return to work. You can encourage this by allowing employees a certain amount of vacation time each year and through other programs like flex time or paid leave days for things such as medical appointments or family events.
Encourage a savings culture.
The final step in creating a savings culture is encouraging employees to save. If you're new to this, or if it's been a while and your company hasn't yet developed one, consider these tips:
Make it easy for people to set aside money for future use by providing them with an online or mobile account to access their funds from any device they have. This can be especially helpful if they work remotely and need access to the same tools in their office as those who do not travel so much (think: vacation time).
Ensure all employees know how much money they save each month—and why it matters! By sharing this information regularly via email newsletters or meeting agendas, everyone feels included in contributing financially toward their goals instead of just giving up after having spent too much on frivolous things like drinks at happy hours with coworkers who might not benefit from such purchases anyway.
Wrapping up
It's not just about the money anymore. It's about the culture and values your company shares with its employees and how you can grow that culture. If you think about it, companies have been doing this for years:
They have a vision.
They provide training opportunities to help employees succeed at their jobs.
They celebrate success stories with their team members.
So why not take advantage of these practices now?
You may also like: Creating The Perfect Office Space For Your Business and Your Employees
Image source: Depositphotos.com