Click here to get this post in PDF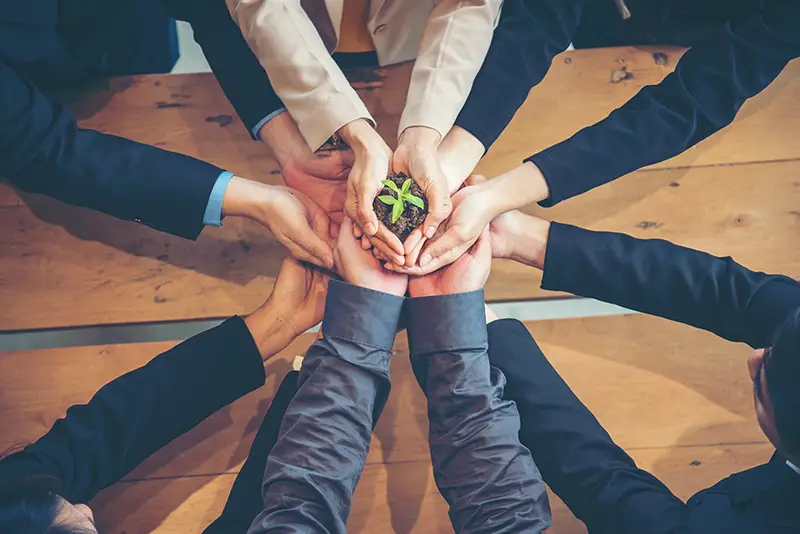 Sustainable living is a term used to describe a lifestyle that reduces an individual's or society's use of the earth's natural and personal resources. Sustainable living can be applied to different areas of life, such as energy consumption, food production, housing, water use, waste management, transportation, and consumption in general.
There are many businesses out there that are already operating sustainably, but there are still many more that could be doing more. So here are some ways that we can encourage companies to use more sustainably.
Educate Businesses On The Benefits Of Sustainability 
Many businesses may need to realize how important it is to operate sustainably. For example, they may need to learn how much money they could save by reducing their energy consumption or switching to sustainable practices. Educating businesses on sustainability benefits is a great way to encourage them to change their operations.
Provide Incentives For Businesses To Operate Sustainably
One way to encourage businesses to operate more sustainably is by providing incentives. This could mean offering tax breaks or other financial incentives for companies implementing sustainable practices. It could also mean offering rewards or recognition for businesses that are leaders in sustainability.
Make It Easy For Businesses To Operate Sustainably
Sometimes businesses don't operate more sustainably because it seems like too much work or it needs to be easier to change their operations. We can make it easier for businesses by providing resources and support so that they can transition to sustainable practices. This could include things like training programs, guidelines, and technical assistance.
Lead By Example 
As individuals and a society, we must lead by example regarding sustainability. We need to show businesses that it is possible to operate sustainably and that it can be beneficial for both the environment and the bottom line. We can do this by patronizing sustainable businesses and sharing information about them with others. We can also work towards making our own homes and workplaces more sustainable. 
Make Sustainability Attractive
We can also make sustainability more attractive by introducing things like living green walls in public spaces, such as offices and shopping centers. This can create a visual impact that will draw attention to sustainable living and encourage businesses to operate more sustainably. It may also inspire people to make changes in their own lives.
Educate Our Youth On Sustainability
Finally, we should educate our youth on sustainability and the importance of operating sustainably. Teaching children about sustainable living from a young age ensures that they will carry these principles into adulthood and work towards creating a more sustainable future for us all. Through school educational programs, businesses can also be introduced to the benefits of sustainability and gain the knowledge and resources to change their operations.
There are many ways that we can encourage businesses to operate more sustainably. Still, some of the most important things we can do are educate them on the benefits of sustainability, provide incentives for them to adopt sustainable practices, make it easy for them to make changes, and lead by example. When we all work together toward sustainability, we can make a real difference in the world!
You may also like: How Business Travel Is Being Made Sustainable For The Environment
Image source: Shutterstock.com