Click here to get this post in PDF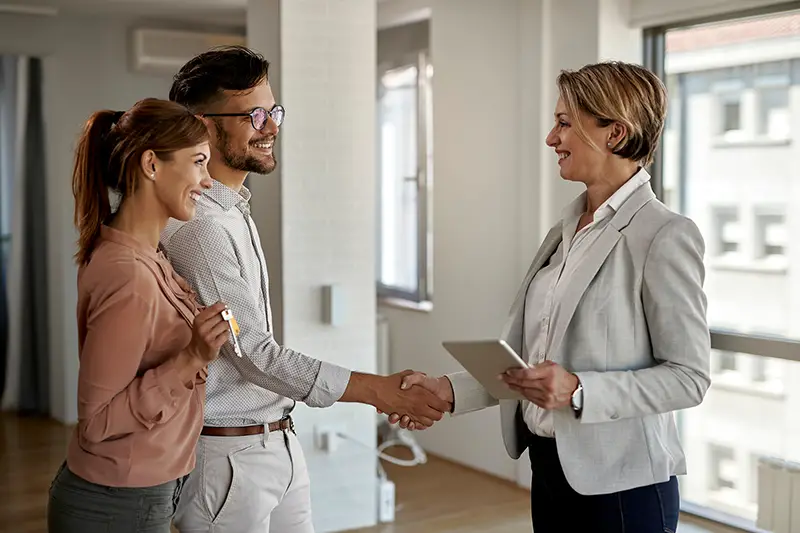 One of the biggest challenges in any real estate agency is recruiting top talent. There are many reasons behind this struggle, including lack of differentiation and issues with talent sourcing. You can click this link https://getbrokerkit.com/home/7-ways-to-improve-your-real-estate-recruitment/ to read more about real estate recruitment challenges, along with helpful tips for improvement. In the given link, one of the solutions mentioned is to ensure employee satisfaction. At first, it can seem counter to your recruiting goals. Why do you have to focus on your current employees when you want to hire new ones? The truth, however, is that employee satisfaction is one of the most crucial elements of successful recruiting. We delve into some key reasons below:
Happy Employees Stay Loyal
It's easy to think that modern employees, particularly the younger ones, like to job hop. However, the opposite can't be more true. All employees want stability rather than the uncertainty of changing jobs every so often. The problem is that sometimes, the working conditions aren't worth the stress of staying.
The result of this is a high turnover rate, which is definitely not a good thing for job seekers. Remember: they seek stability. If they see that your employees keep on leaving, they'll start to wonder and assume (perhaps correctly) that there's something wrong with your company.
In short, you need to work on retention before you even start thinking about hiring more real estate agents. Even the best recruitment specialists can do little to help your company improve a high turnover rate, considering that this is an internal issue. Invest in building healthy relationships with your current employees first, focusing on long-term satisfaction. Then, once everything is in place, you can proceed with developing a robust recruitment program.
Happy Employees Can Attract New Ones
In relation to the previous point, happy real estate agents can easily attract new ones. It's a normal human response to want to share happiness. This means you can count on word-of-mouth marketing and advocacy from your employees. These don't cost your brokerage a lot of monetary investment but can yield top-notch recruitment results.
Remember that people are more likely to believe a recommendation from someone they know or have a connection with. Moreover, many job seekers tend to look for someone they can talk to about the company before they submit an application. With positive insider input, it's easier to convince top real estate agents to join your ranks.
Happy Employees Create a Positive Company Culture
Company culture is another big factor that influences potential candidates into ultimately accepting a job offer. After all, no one wants to work in an environment filled with negativity and that doesn't help them achieve their goals. With happy employees who find joy in their work and their workplace, you'll find that it's easy to establish a positive company culture that appeals to applicants.
What's more, happy employees are more willing to go above and beyond the call of duty. They build stronger, better relationships with each member of the team. Finally, and as earlier mentioned, happy employees are more likely to stay loyal. All of these are "traits" of a company that any real estate agent—indeed, any employee—would love to be a part of.
Happy Employees Are Collaborative
If you want your real estate brokerage to be a collaborative work space, you need to focus on keeping your employees happy. That's because when your employees are satisfied, they're more comfortable working with each other. They're also more likely to share ideas and are also more open to feedback about their work.
All of these can make real estate agents feel excited to be part of your brokerage. This is especially true for younger professionals who are looking for people who can serve as their mentors. With happy, collaborative employees, your brokerage becomes a place for growth and this is definitely something that you want to be.
Happy Employees Form Better Customer Relationships
The real estate business model is anchored on human interactions. In particular, real estate agents are in constant contact with customers and partners. They're responsible for a huge part of your company's image. This is why you need to focus on taking care of them and their satisfaction with their work.
Unhappy employees can (sometimes unconsciously) show this dissatisfaction when interacting with clients, which definitely puts your brokerage in a bad light. Meanwhile, happy employees will represent your company so much better. They're also more likely to develop stronger customer relationships, the news of which will certainly filter down to interested applicants. With a positive reputation, you won't have too many problems attracting the right candidates.
The bottom line is that taking care of your employees and ensuring their satisfaction benefits everyone: the employees themselves, your brokerage as a whole, and the people you're going to hire in the future. It's a win-win-win situation that many companies strive for.
Finally, and most importantly, treating your employees right is something you should do regardless. The good results, including better recruitment outputs, are only bonuses.
You may also like: Resources to Help Your Employees Achieve Work Life Balance
Image Source: Shutterstock.com