Click here to get this post in PDF
How can you keep your employees safe at work? Use this guide filled with tips for accident prevention to make sure you are doing all you can for safety.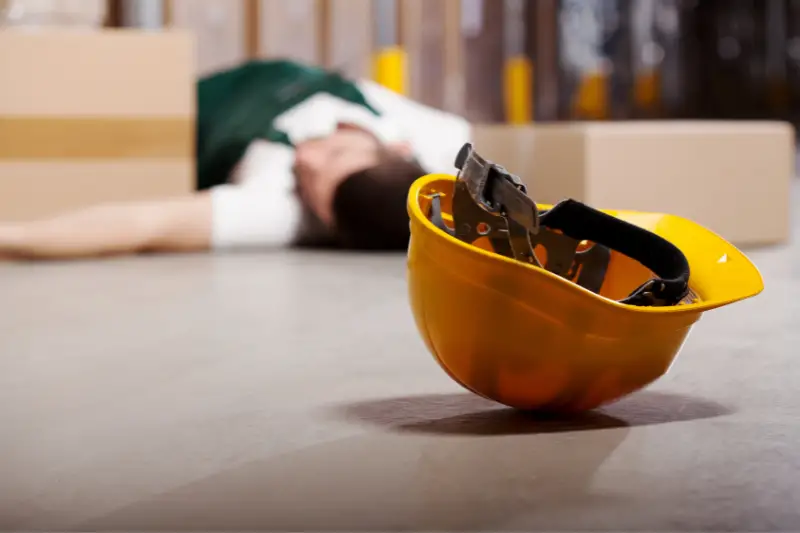 As an employer or business owner, one of your most important obligations is keeping your employees healthy and safe. Yet, work environments of all kinds can present hazardous conditions, even simple office spaces. Regardless, it is the company's responsibility to prevent all accidents at work. 
This can be accomplished through accident prevention workshops, outlining safety protocols for dangerous tasks, providing essential safety gear, and more. Mostly, it's about teaching your employees how to maintain a safe and accident-free work environment.
Accident Prevention Tips
How you keep employees safe depends on the type of business you operate. For example, an office, while not devoid of safety hazards, is a much safer work environment than a construction zone. Therefore, your accident prevention protocols and training need to be specified for the type of work and environment.
Here are five surefire safety tips to get you started, regardless of your industry.
1. Invest in Adequate Employee Training
First and foremost, effective accident prevention can be accomplished by educating your employees. They need to know about the potential safety hazards they face while at work. Safety training needs to take place during the initial job training process. It also needs to be completed before new employees start to work independently.
Employee safety training may also require continuing education courses as they progress through their career or new hazards (machinery, equipment, services) are introduced to their jobs.
2. Ensure Necessary Safety Gear is Used
There are surprisingly high occurrences of noncompliance when it comes to employees wearing the required PPE gear. Personal protective equipment is designed to keep employees safe and injury-free at work. 
As their employer, it's your job to enforce the use of PPE gear at all times to maximize accident prevention. If an employee chooses not to follow the PPE protocol due to laziness, neglect, or rebellion, there needs to be severe consequences. 
3. Implement Long-Term Health and Safety Practices
Not all health and safety hazards are products of dangerous work environments. In fact, many workmans comp doctors specialize in treating patients with back problems from sitting at a desk all day. You need to think long-term about health and safety around the workplace.
Keep an eye out for the less obvious hazards that come from things like sitting at a desk, staring at a computer screen, having a sedentary job, etc.
4. Conduct Regular Safety Inspections
Whether you do it yourself or assign the duty to management, your business needs to conduct regular safety inspections. This ensures the safety of all personnel. This accident prevention practice is especially important for employees working with machinery, large equipment, tools, etc. 
5. Ensure Employees are Following Necessary Safety Protocols 
Finally, along with wearing the appropriate PPE gear, all employees need to follow the safety protocols outlined in their job training. While some accidents are rare or unlikely, stepping outside of safety protocols could lead to severe injuries or death in some lines of work. 
Make sure employees aren't cutting corners or becoming distracting while doing dangerous tasks.
Looking for More Business Tips or Advice?
As you can see, accident prevention is key for any positive work environment, regardless of what type of business you own. However, there's a lot more to keeping your employees happy, healthy, and productive. Check out some of our other articles for more tips and advice on running a successful business before you go.
You may also like: Essential Safety Signs For Warehouses
Images source: Shutterstock.com