Click here to get this post in PDF
Email marketing is one of the best approaches to reaching out to your clients.  It can be a fast, cost-effective, and convenient way of reaching out to potential new customers. You can also use it to retain your existing customers. More and more business owners are now using email marketing to disseminate their content. According to a 2020 research report by the Content Marketing Institute, 87% of marketers rely on email marketing to distribute and broadcast their content. 
The reason behind the increased overreliance on email marketing lies in its cost-effectiveness, flexibility, personalization and segmentation, and environmental friendliness, among others. This is not to say that email marketing is free from problems. It is worth noting that when done incorrectly, the cons of email marketing can outweigh the pros.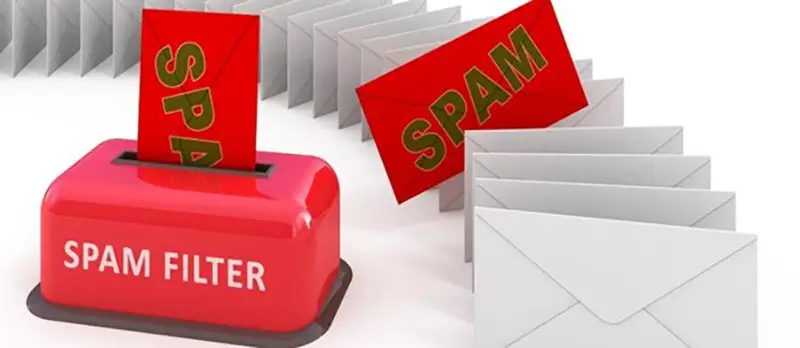 https://www.informaticsinc.com/blog/2015/5-ways-avoid-email-spam-filters/amp
One of the main problems facing email marketing is spamming. A spam email can be said to be that which is sent without the consent of the recipient. Marketers ought to obtain the consent of the recipient to avoid the spam filter. To protect themselves against spammers, Internet Service Providers have set spam traps, primarily tasked with detecting and tracking spammers. Internet Service Providers are also using spam filters. 
A spam filter could be a program designed to filter unsolicited bulk email from ever reaching the recipients' mailboxes. Even when you are a genuine email marketer, you could still fall victim of email spamming. According to a research report conducted by ReturnPath, genuine marketers' email reaches the recipients' inbox. Such ratio is 79% out of 100%. It is all about what you do that will help you avoid the spam filters. This article talks about some of the best email deliverability practices that can help you to avoid the spam filter. 
1. Acquire the Email Lists Legitimately
Data privacy rules and Internet Service Providers algorithms have evolved to become even more strict. Things have changed. It is not like long ago that one could easily purchase email lists from the dark web or wherever. Today that could be termed a felony. Purchasing an email list is an abuse of your ISP terms of service. Furthermore, under the CAN-SCAN act, it is illegal to sell or purchase email lists. 
The disadvantage of buying email lists is that the lists might contain information that is out of date. The email addresses might also be inactive and contain spam traps; what is even terrifying being that you do not know whether the email list has been harvested. In any case, they have been harvested; then there are high possibilities that the emails might carry pure spam traps. The best measure is to avoid purchasing an email list. Instead, you have to invest in landing pages, social media advertising, and online advertising. Doing so will give you a direct ticket to legitimately acquiring email IDs. Once you have acquired the email IDs legitimately, you can start thinking about getting your emails to the recipients' inboxes. 
2. The Use of SSL Certificates
SSL certificates play a very critical role in ensuring secure communication between your servers and your users. They increase your trustworthiness by ensuring end-to-end encryption. Doing so helps to make the process secure and to improve the reputation of your email further. To increase your emails' credibility and, by extension, avoid the spam filters, you will need to buy and install a Secure Sockets Layer certificate. 
SSL certificates should be acquired from trusted certificate providers such as Comodo SSL, Symantec, GlobalSign, and DigiCert. You can search the web for the cheap SSL certificate.
3. Pay Attention to Email Content
The message itself plus the message's contents can determine whether the email will be spammed. You will need to put in mind a few issues when creating the content of your email. Firstly, you will need to be careful with your keywords. Spam filters have mastered the art of marking emails as spam depending on the keyword attached in the content. For instance, using keywords such as Sex, drugs, massive offer, get a discount, and get an offer could directly put you at the jaws of a spam filter. Therefore, it is essential to be keen with the kinds of words you use in your message if you want to avoid the spam filter. 
Using rich media content could also place you in jeopardy. Most email users will usually disable the feature that allows them to view rich media content such as video embeds and flash. It would be best to avoid including such in your email. Imagine a situation where you include a video in your content, and the video ends up failing to work correctly. Your email recipients will see this as sloppy or messy. Such will damage your credibility, which could, in turn, put your email at the jaws of a spam filter. I strongly advise against using such media in your content. If the media is so essential to your marketing campaign, then better insert it on your website. You can then put an image of 'play video' in the content with a link that directs the client to the website. You should also avoid using JavaScript or any other forms of dynamic scripts. Including them in your content will only alert the spam filter. 
The content of your email should also not carry too many external links. The spam filter will check to find out if any of the URLs are blacklisted. If that is the case, then your email will be spammed. 
Still, on the email content, you will also need to pay attention to the flow of your content. Ensure that you spell-check and proof-read through the content of the email and correct any spelling or grammar mistakes before finally sending the email to your recipients. Spelling and grammar mistakes could damage your email's reputation, prompting the recipients to add you to their spam list. So, make sure that your emails are free from any forms of grammar and spelling errors.  
4. Include an Unsubscribe Link
You have to get this right. It does not matter the number of email recipients that you send the emails. What matters is how many of those recipients are interested in the content of your email, your products, or service. The whole idea is to avoid wasting your precious time and resources, sending emails to disinterested recipients. You will simply be attracting the spam filter. You will need to filter out the disinterested recipients. To do so, you can make it easier for them to opt-out by providing the unsubscribe link. 
My advice to you- always make sure that your emails contain an unsubscribe link. You can do that by using an Email Service Provider. The concept behind this is that; the email recipient will not have to email you back to unsubscribe. If they do, then you could damage your reputation. 
5. Have a sound Frequency of Sending the Emails
If you send very few emails, then your subscribers might forget you. Equally, if you send several emails, then the recipients might feel irritated. The best thing to do is to maintain a given frequency of sending emails on a specific interval. Maintaining a regular frequency can help you identify your email recipients who have turned invalid. After identifying the invalid emails, you will then delete the emails from your email list before they can become spam traps. 
6. Pay Attention to The User Engagement Factor
Just having an email list and sending frequent emails is not enough in email marketing. You will also need to pay very keen attention to the user engagement factor. To do so, you will need to check the open rates of the emails you send to your clients and the click rates. 
If a user does not open your email or click through the emails' content, then there is no need to have that recipient on the client list. The best thing to do is to remove the recipient from your email list. You can also make them aware of the opt-in options just if they change their minds and decide to opt-in. 
7. Only Work with a Reliable Email Service Provider
Your reputation will also depend on the Email Service Provider that you choose to work with. ESPs usually gain their reputation from their clients. If the ESP has good and legitimate clients, then it will have a good reputation. If, on the other hand, the ESP has untrustworthy clients, then it will also have a bad reputation. 
Reputable Email Service Providers will have high scores on their IPs, which is vital to the clients' reputation. It is essential to avoid disreputable Email Service Providers as they easily get blocked. You can check this page to find out about some of the best Email Service Providers that you can choose to work with. 
8. Stay Up to date with Spam Filter Technology and Anti-Spam Laws and Regulations
Although a tedious task might seem, staying updated on the current spam technologies and the prevailing rules and regulations governing ISP practices is an excellent thing to do. You will know exactly what to do to avoid the spam filters and improve your email deliverability. 
9. Fulfill All Your Promises
Lastly, to avoid your emails from being filtered as spam emails, you must fulfill all the email states. You will have to align the subject line with what you offer. In short, do not write spammy emails. You should deliver what you say. If what you offer to fail to correspond with what the email said that you offer, then your email may end up being marked as a spam email. 
Conclusion
Email marketing is one of the most effective ways which you can use to reach your potential customers. It brings forth multiple benefits to a business. However, one of the significant problems facing email marketing is the spam filter. You will need to do everything possible to ensure that you are not a victim of the spam filter. There is no magic formula that assures that your email would not be a spam email. All you need to do is follow the email deliverability best practices that have been explained above. 
You may also like: How to Run a Successful Email Marketing Campaign & 3 Examples to Inspire You