Click here to get this post in PDF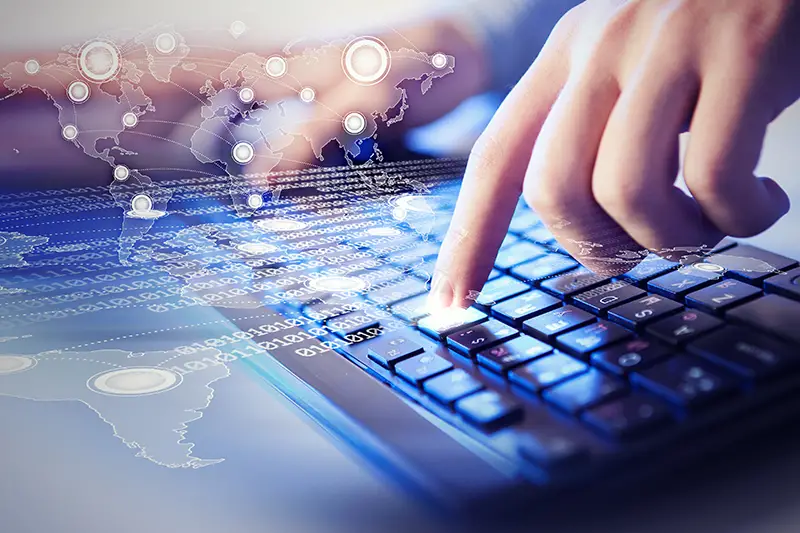 To be successful in today's business world, you need to have an engaged audience on your website. This means that people are talking about your publication and interacting with it on social media. 
The more people engaging with your content, the better chance you have of converting them into subscribers. As the owner of a website, it's your responsibility to make sure you do your best to keep their attention. If people stop coming back, you will have no audience left and, thus, no money coming in.
This might sound like an easy task, but it can be pretty difficult when faced with competition from other businesses trying to do the same thing. The good news is that there are many strategies you can use to stay ahead of the pack and increase engagement with your customer base on social media channels.
To get a head start, you can seek professional assistance. Visit https://viafoura.com/ to know more about how to increase engagement rates on your site.
Meanwhile, this post will look at some practical tactics for boosting audience engagement for publishers in any niche.
#1 Get creative on social media
Social media is one of the most important ways to engage with people online. People want to know that you are a person, not just another faceless company looking for their money. Make sure your social media posts give them this! It's helpful if you use some creativity regarding how you post on your various channels. Mix up how you format your posts in order to give people something new and exciting every time they check out. For example, if you post on Instagram with photos of what it's like behind the scenes at your company, try switching things up by using a video instead!
You can also do some research into how other companies are doing this successfully. See what kind of posts they are putting out, and try to incorporate some of those tactics into your own strategy.
#2 Surprise your audience with discounts or free gifts
When it comes to boosting engagement, nothing is better than a free gift. We all like getting things for free, and your audience is no exception when they see that you're giving out goodies! Make sure your audience knows about any discounts or special offers that you might be running on your products or services. You will want them lining up outside of your store if the word is out that you are offering a killer deal.
Don't just limit these offers to one day of the year either! People might forget about your sale if it's not happening every month or at least on some sort of schedule for them to remember. You want people talking and promoting your brand all throughout the year, don't you?
#3 Engage on site via live chat/chatbots
These days, people want to be able to connect with you as much as possible. This means that if they have a question about your product or service and know-how to reach out via website, social media channels like Facebook Messenger, Twitter DMs, or even Reddit, they are going to do it! You don't want them getting frustrated because there is no way for them to talk with you. Find out where your audience is and make sure that they can chat live or through a chatbot on site!
It's also great if you have someone constantly monitoring these channels so that they are always available when people need them the most. Even though automated responses are helpful in some cases; it doesn't always give the customer service experience that customers are looking for. But a response is better than no response, and chatbots are a start.
#4 Collaborate with influencers
One of the best ways to get people interested in your product or service is by collaborating with someone they already trust. Influencers are individuals who have a large and engaged following on social media, usually due to their area of expertise. If you're trying to reach out to new audiences, influencer marketing might be just what you need!
Think about the audience that you are trying to reach and find an influencer who will be a good match for them. Offer this person a free subscription in exchange for mentioning it on their social media channels or blog posts, so your potential customers can see how amazing it is!
#5 Add more (and better) visuals to your content
People love to see pictures of how you work with customers or even just behind-the-scenes looks. Adding more visuals will help people get a better sense of what it's like doing business with you, which can make them feel more connected to your brand.
A good way to add visuals is by making sure that your social media channels are well-stocked with pictures and videos. Regularly posting these types of content will help you keep your audience engaged while also boosting engagement for your company. Don't just rely on photos and videos, post informational stuff like infographics and messages. This will help your audience to identify your brand as a whole and stay in their mind, keeping them coming back for more.
#6 Go for the giveaway
Another way to get people's attention on social media is by giving away something of value. A good giveaway can be the start of a new following or even just an increase in followers! You don't have to go big when it comes to your giveaways, either. You could do something small like offering a free subscription.
If you're going to do a giveaway, make sure that there are specific rules and regulations involved! Otherwise, it could backfire on your company. You will want people to feel like they have won something worth their time if they enter in the first place, or else someone might just start spamming entries for all of the prizes! That will not only spoil the fun for other participants, but it could also get your account banned from whatever social media platform you are using.
To make a giveaway more exciting and increase engagement even further, add an incentive to share with friends in order to gain entries into the contest.
Conclusion
There are more than just these six strategies, but they're some of the most effective methods of boosting audience engagement for your site. The key to engaging with an audience is finding out where they are and what interests them. Once you know that, it's possible to find a way to keep people interested in what you're doing so that they'll want more.
You may also like: Factors Influencing User Engagement in a Business Website Design
Image source: Shutterstock.com