Click here to get this post in PDF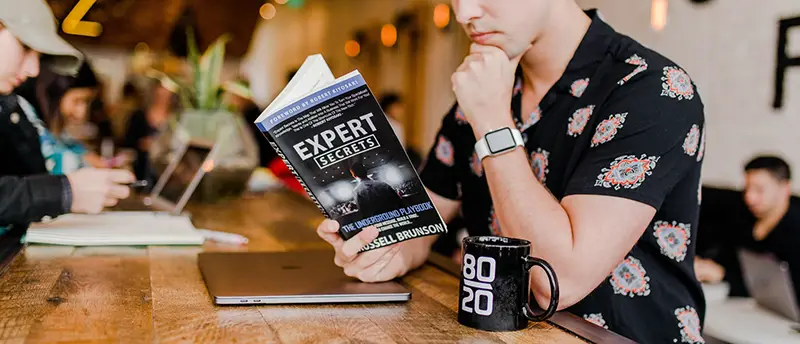 Is COVID-19 Tanking Your E-Commerce Business? How to Fix the Problem
Everyone is stuck in their homes. That may seem to be a good thing for e-commerce businesses since consumers cannot walk into a physical store to buy. However, there's evidence that many e-commerce businesses are struggling. Many businesses are struggling especially when consumers pull back on spending.
It's frustrating to see your e-commerce business struggling, especially when you see statistics indicating that revenue is up 37 percent and orders are up 54 percent in e-commerce overall. What could you be doing wrong to miss the mark?
If you're unsure what's happening and want to see something different ahead, one step you can take is to connect with our team at https://nuancedmedia.com/.
In the meantime, you can also use these tips to help get your e-commerce business back on track.
Get Your COVID-19 Message Out
While COVID-19 has impacted businesses far and wide, one thing many companies are doing is communicating. There is clear evidence, as Forbes.com points out, that COVID-19 will have a lasting impact on the way we market. One way to be a part of that is to make sure your customers know what your COVID-19 message is.
Whether you are encouraging your buyers to continue to support small businesses or encouraging them to stay home to stay safe, one thing is for sure. Consumers want to buy from businesses that understand the situation, support their fellow business owners, and stand behind their messages.
You also want to discuss the impact it's having on you:
·         Is it increasing shipping times?
·         Are you onboarding more customer service help?
·         Do you have enough inventory?
Communicate with Your Current Customers
While social media is a good place to get your message out, you also want to send a formal email from your company to your existing and repeat customers. These are your loyal fans and you want to make sure you connect with them right sooner rather than later. It doesn't have to be hard to send a message letting them know that you are prioritizing their orders and working to increase product availability to meet their needs.
This is also a good time to connect with them to find out what their needs are right now and in the coming months. You want them to know you are there for them.
Build New Content
Your marketing plans may be a bit different now that COVID-19 is impacting your sales. You may want to revamp some of your marketing efforts to bring in more customers with a new tone or message. It is a good idea to add more content to your blog and social media feeds. Stay on their social feeds and on your customer's minds.
Make sure your marketing is:
·         Up to date on current trends and events
·         Zeroed in on how your buyers are living their lives right now
·         Discussing ways your products fit into these new lifestyles whether they are exercising at home, cooking more meals at home, or spending more time with kids.
Analyze New Trends Impacting Your Business
Another step to take as you refocus due to COVID-19 is to simply look at your marketing data. Your business has likely seen a significant amount of change in terms of product demand and stock. You may have seen a change in your customers, too. This is a very good time to look at your analytics to find a way to revamp and refocus if needed.
·         Utilize your current click-through rates and traffic figures
·         Check Google Analytics reports to keep a tally on any changes
·         Consider taking a closer look at your current PPC campaign and how much you are spending – is your ROI reflective of changes in the market?
Continue to Meet the Needs of Your Customers
While you are doing all of this work to make changes, you need to stand out as an e-commerce site consumers can trust right now. That means making sure to reduce limitations and continue to provide outstanding service to your clients along the way.
·         Keep in touch with your suppliers to ensure your product shipments aren't affected
·         Keep your website up to date and accurate
·         Have readily available customer service to answer questions and concerns as quickly as possible
·         Find new tools to handle some of your tasks such as automating some emails to update customers when products are back in stock.
·         Use a customer service management platform to manage customer support tickets more efficiently.
Through all of this, you want to keep your current marketing budget in place or even expand it. You have more eyes on your business right now as an e-commerce business. Now is the time to draw people in so that, even when they do go back to work, they already have a good experience with you from which they can remember you. Your marketing and the good work you are doing right now is going to enhance your brand image for years to come.
---
Social Media Marketing and Its Benefit to E-commerce Businesses
---
It's also important to remember the updates your business will benefit from in the long run. COVID-19 is likely to change the way people buy and interact for years to come. That's why you need to get your e-commerce marketing strategy and operations in line right now.
You don't have to do this on your own. Reach out to our team for help. You can find us at https://nuancedmedia.com/
Image Source: Unsplash.com