Click here to get this post in PDF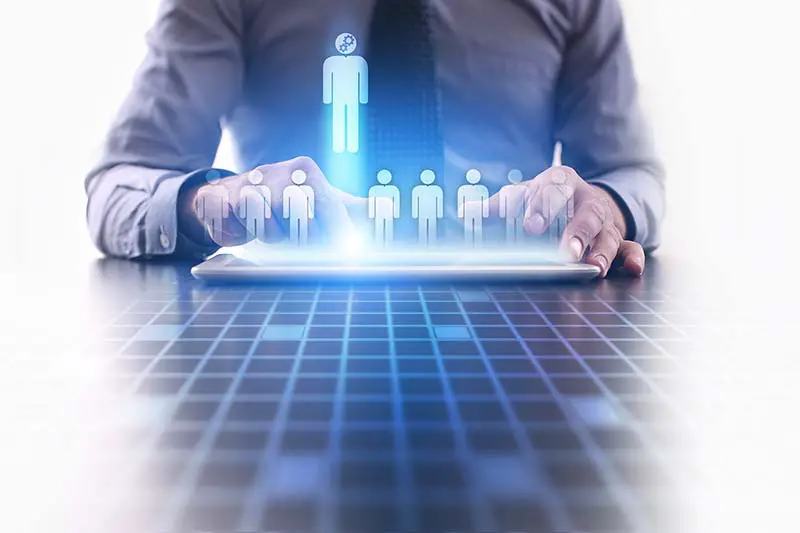 Outsourcing generally results in significant expense reductions for businesses — at least 40% for top-level employees. Outsourcing necessary activities can help you save the most money, but there are plenty of other outsourcing options to consider as well. Is outsourcing appropriate in certain circumstances? 
Over the last few decades, outsourcing has become one of the most contentious political issues in the United States. Of course, nobody wants jobs to be outsourced, and lawmakers love to use the prospect of outsourcing as a rallying point for their larger commercial goals.
However, outsourcing does not always imply sending work overseas to small businesses. When most small business owners think of outsourcing, they're thinking of hiring freelance writers to generate content, engaging an accounting firm to handle bookkeeping, or depending on an employment agency to find and place hired staff. Small businesses also prefer The Best Paystubs to make paycheck stubs online.
Outsourcing may be a terrific option for small business owners to increase efficiencies and boost their bottom line if used correctly and strategically. However, this does not negate the fact that the practice has drawbacks. Outsourcing isn't ideal for every circumstance, so consider twice before devoting time and resources to it.
Here are some dos and don'ts of outsourcing from your small company to get you started.
The Do's and Don'ts of Outsourcing
Outsource abilities and experience that aren't used very often:
Your work selects those duties requiring fewer talents and are infrequently employed in your organization before outsourcing. Keep the essentials with your core team and experiment with different service providers to find the most excellent fit for your needs. If you don't have the necessary skills, you can use freelancing job sites and other staffing agencies to find the right vendor and make the most of it.
Consider it a new approach to develop:
Treat outsourcing as an opportunity to broaden your skill sets and resources. It enables you to respond to demand and creates personalized learning — a way to build your business with lower overhead and lower costs. Even within your little firm, you get to stay up with the current technology, allowing you to work like multinationals.
Make a plan.
Incorporate offshore team members gradually into your outsourcing strategy. When you use a small task simultaneously, your learning curve becomes steeper.
Maintain engaging work for your full-time employees.
Maintain the work that your staff enjoy. Ensure your employee receives the benefit if they have the abilities and resources. Otherwise, they may resent outside labor. It can also lower their morale and make them feel insecure about their jobs.
Don't forget to think about all of the legal implications of outsourcing.
Consider gathering information and researching the legal issues of outsourcing ahead of time. Non-disclosure agreements that grant the contractor ownership of the work must be considered when hiring workers.
Don'ts Of Outsourcing.
Don't try to "win" every point by negotiating.
Of course, the contract must safeguard your critical interests, and not every agreement can ultimately be a "win-win" on every topic (for example, the level of the liability cap!). However, pressuring the service provider to accept unduly onerous provisions may result in an excessive risk premium in the price. It may force the service provider to "manage to the word of the contract" in the future for fear of incurring the penalty imposed.
Outsource for the sake of saving money, but not for cutting costs.
Never outsource your business if you're in a hurry to save money. It's a horrible idea and a major future concern since if you outsource on a shoestring budget, you'll wind up spending a lot more money in the long run. So, instead of sacrificing quality to save money, invest in a reliable outsourcing service.
Expect your outsourced staff not to be able to complete tasks on their own.
When outsourcing jobs, don't put all of the responsibility on them. Instead, get involved in the procedures because you can't expect them to perform as if they were your employees. To achieve the most remarkable results, delegate the task and maintain open communication.
Working with someone who sees your company as a side project is a bad idea.
Smart outsourcing service providers have a lot of projects on their plate, so it's up to you to anticipate them and integrate them into your needs. You don't need to work with providers who see it as a side project and don't deliver the most remarkable outcomes.
Don't think of outsourcing as a quick fix for minor chores.
If your organization requires content creators immediately and this demand is likely to persist a long time, don't outsource for short-term demands. Consider its long-term cooperation with the potential to acquire additional projects and so improve the quality of your services.
Don't accept anything less than the best.
Do not rush into a decision with your outsourcing partner. Look for someone invested in your company and willing to commit to a long-term connection. Then, using your knowledge and relevant experience, look into independent reviews to see if you can avoid a problem later.
Final Thoughts
Outsourcing encourages expansion by assuring that you never have to reject a client because you don't have enough workers to do the task. So, to make outsourcing work for you rather than against you, be cautious, competent, and astute.
You may also like: Best Outsourcing Services to Give Boost to Your Business
Image source: Shutterstock.com