Click here to get this post in PDF
If you're reading this, we assume that you have a reasonable level of security awareness.
You most likely have an antivirus program installed on your computers, and if you operate in a corporate setting outside of your home, you most likely have a safe storage facility for your most expensive equipment. If you've recently come to the realization that you've done neither, it's a good idea to get on top of it right away.
But there are other security weaknesses that you might not have considered, and we'll go through them in more detail below.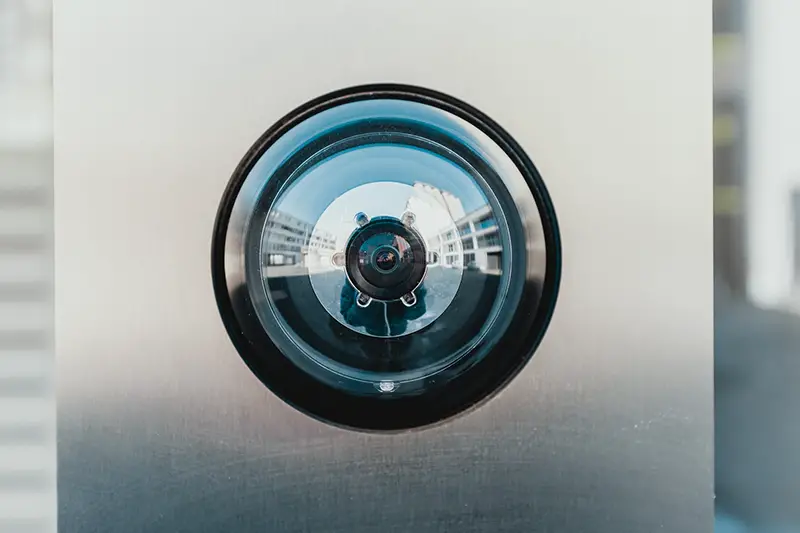 Flaw number one in security: not knowing who enters your building.
Are you familiar with the people who visit your place of business? While you should be familiar with your staff, you may not always be familiar with the individuals who come to your office to pay a visit. They may have entered your business pretending to be friends or family members of your staff in order to steal from you, whether it's petty cash or high-value goods. They might be competitors snooping on your business operations.
To protect yourself from the threats outlined above, you must use security measures. Investing in an intercom system for your building's doors is a good first step. In addition, once you have determined who is visiting, you may want to hand out visitor ID cards at the entrance, in the event that you subsequently detect somebody who does not have one, you will have reason to question their appearance in your building.
Additionally, you should consider installing a solar security camera or two around your building so that if something does go missing, you will be able to trace down the individual who is responsible.
Security flaw number two: Using passwords that are simple to guess on your computer systems.
There are things you can do to keep your customers' data safe. You need to make sure that your computer systems and the files and folders inside them can't be seen by anyone. That data will be jeopardized if you don't take these precautions and a hacker or an uninvited guest to your property gains access.
Without a doubt, you are aware of this, and as a result, you have (hopefully) secured your PCs and online accounts with passwords. That's great news, but how secure are your passwords? Have you used your date of birth, pet's name, or a login that you use for all of your internet accounts, whether they are personal or work-related? That means that any malicious individual out to do you harm could crack your passwords and obtain access to your computer system. Disaster is almost certain to follow.
Consider utilizing a randomized password generator rather than your default password to avoid being caught using easily guessable passwords. Even the most competent hacker will have difficulty breaking into your systems.
Additionally, be sure not to leave your client accounts open while you're out of the office or write down your password on a notepad at your office.
In conclusion, the security of your business is critical because if you are careless with your cash or your reputation, you will face financial and reputational consequences. Therefore, take our recommendations into consideration, and if you have been negligent in any of the areas we have highlighted, take the appropriate steps to safeguard your company from any liability.
Thank you for taking the time to read this.
You may also like: 4 Security Methods To Keep Your Business Safe
Image source: Unsplash.com