Click here to get this post in PDF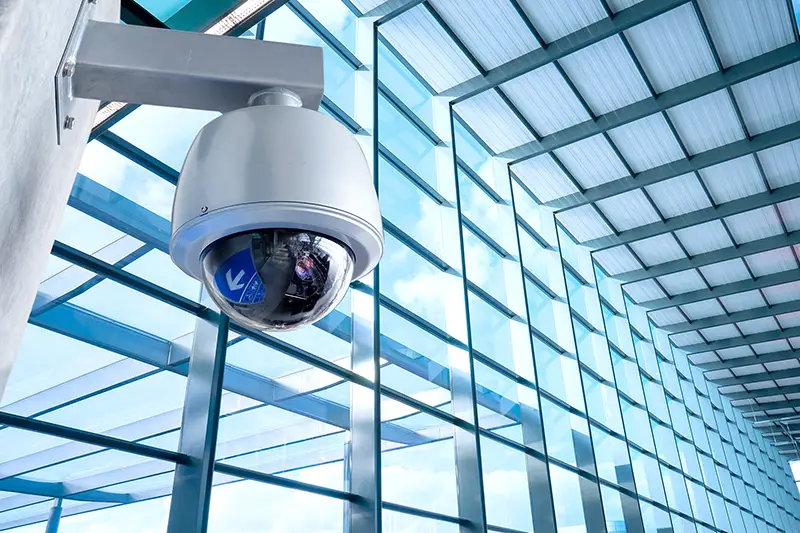 In the business world, there is always a need for security. Whether you have an office or a retail shop, there are ways to keep your business safe from thieves. Every business must tackle three of the many workplace security issues.  The common issues revolve around staff safety, asset security, and data protection. If you want to know how to ensure your business assets are secure and safe, here are some of the things you should do.
1. Install Security Cameras 
Surveillance in the workplace is a powerful tool to provide a high level of security. Not only can it be used for incident tracking, but it's also the perfect preventative security measure. A strong, reliable video surveillance security system installation strengthens workplace safety and security.
In recent years, security cameras have made significant developments in their capabilities and how they can work to make your business secure. As criminals find ways to bypass security, commercial security cameras need to be regularly upgraded.  This is to ensure business security and asset safety are provided. 
Some security cameras also can send alerts to your smartphone.  It notifies you if a camera goes offline, obscured, or removed.  Thus, allowing you to resolve issues immediately as they arise.  You can also use them to ensure that no one is stealing your business inventory and physical assets.  If you want to learn more, you can read more about the 5 Benefits of Security Cameras for Businesses.
2. Outsource Identity Verification Services
Identity verification services are tools or systems used to confirm the authenticity of a person's identity. Outsourcing identity verification services help businesses to verify individuals' identities with a third-party service provider. These third-party companies such as Accès Identité, Trulioo, and iDenfy are skilled in efficiently and securely handling identity-related processes, which can improve operations and build trust with customers. They are commonly used in online transactions, financial institutions, and other situations where verifying the identity of individuals is essential for security and trust.
3. Install Anti-Virus Software In Your Computers 
Most businesses use computers. That's why you should also make sure you're protecting your data from cybercriminals. One important way to protect your data is to install anti-virus software on your computers.  
Anti-virus software can identify and block many viruses before they could infect your computer. Also, it scans files or your computer's memory for specific patterns that may indicate the presence of malicious software. 
Also. cybercriminals also evolve and find ways to hack anti-virus software. Therefore, whenever there are suggested updates for your software, you should automatically install it.  Doing so might keep your computers safe from cyber-attacks brought by viruses or malware.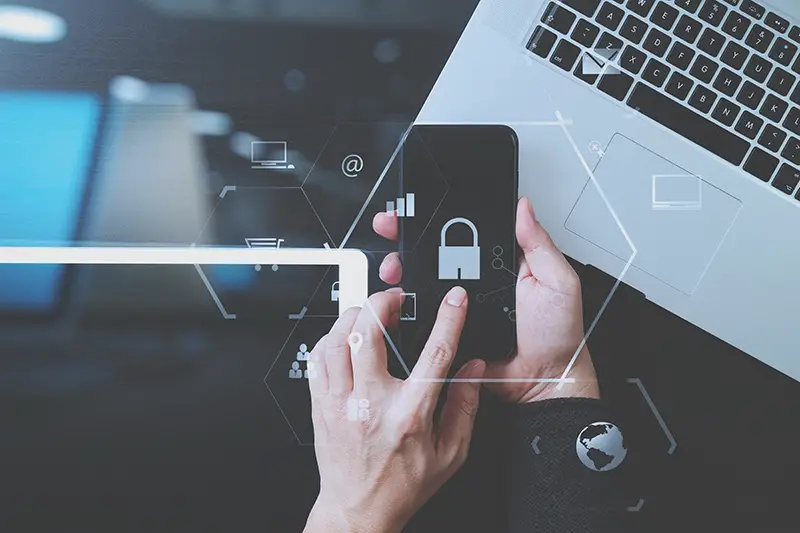 4. Train Your Staff On Offline And Online Security 
Many of the cyberattacks trick employees into disclosing sensitive information like business information and employee or customer data. Cybercriminals take advantage of trustworthy people to trick them into breaking standard security practices. These types of cyber-attacks may come in many different forms. The common denominator being done by these criminals is they try to exploit the weakness in human behavior.  
Common cybercriminal methods include phishing for personal information, baiting, and tailgating. Criminals have successfully used these tactics to gain unauthorized access to computer networks and steal sensitive data. This includes business information, customer information, and employee information.  
To ensure that your employees can effectively recognize these threats and prevent data breaches, they need to be trained and be made aware of security practices. They should know the different types of cyber-attack methods and how they can be used to target your organization. By giving them regular training, your staff will improve their security awareness and reduce the likelihood of a breach. 
5. Create Backup And Recovery Strategies For Your Data 
Regardless of how large or small your business may be, it is essentially ruled by data. The loss of business data can end up costing you a lot of money. Many companies depend on online data backup for data protection strategies.  This is to ensure their valuable information is secured from theft, damage, or the effects of a cyber threat. 
Backup is the process of making an additional copy of data. This is done to prevent data loss. On the other hand, disaster recovery refers to the plan and strategies for speedily re-establishing access to run your business. This may include applications, data, and information technology contrivance after an outage.  
You can back up your data by uploading it on the cloud server so you won't lose it in case your computer crashes. You can also work with a reputable IT company to develop a backup and recovery plan for your business. It's better to work with experts regarding this matter so your business data will be secured in case of sudden data loss. 
Final Thoughts 
As a business owner, you should make the necessary steps to ensure that your assets are protected. These methods will help you track your assets, so you can be confident that they're secure and safe. Installing security cameras will help you monitor your assets while using anti-virus software will help protect your data from viruses and malware.  
It's also essential to have security policies and measures like data backup and recovery in case of sudden data loss. Lastly, always involve your employees. You should provide security awareness training as they should be able to help protect your business assets.  
You may also like: 6 Best Strategies to Improve Business Security
Image source: AdobeStock