Click here to get this post in PDF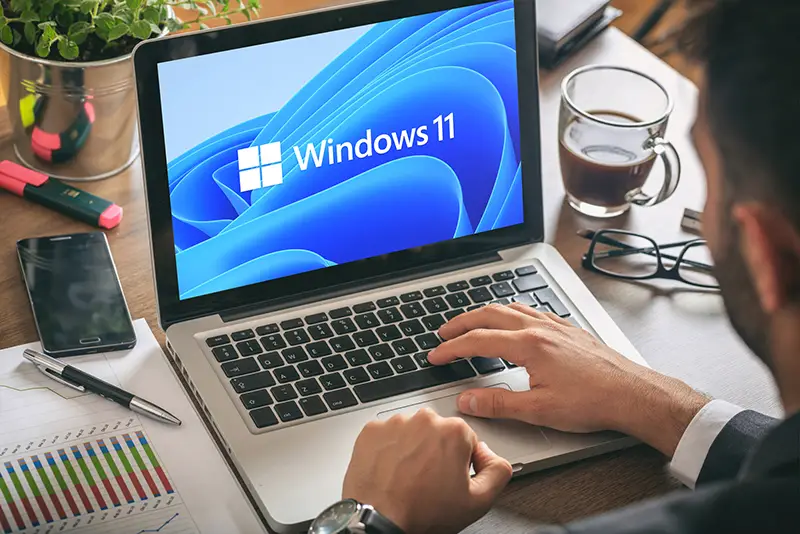 Microsoft Windows is the world's most popular operating system for PCs, and it has been for many years now. Starting with Windows 3.0 way back in 1990, the OS was a huge commercial success and is, to this day being used by the majority of PC users all around the world.
Windows 11 is the newest iteration of the well-known operating system – yet many users still need to be more hesitant to adopt it, opting for Windows 10. Most Windows 11 users are those who decided to proceed with a free update to their Windows 10 OS, turning it into Windows 11. If you don't have Windows 10, though, you'll have to buy your Windows 11 key – but does it matter where you buy it from?
Where can I buy a Windows 11 activation key?
There are many places where you can potentially find a Windows 11 key for sale. The most obvious place to buy Windows 11 would be in a box at a retail store. In the United States, you can visit a store like Best Buy, which offers Windows 11 retail boxes for sale – don't worry if you don't have a CD drive since it comes with an activation key. The price of a retail box can be quite overwhelming, however. A new Windows 11 retail box costs $139.99 for Home edition, and $199.99 for Pro edition.
If you're located outside the United States, you can also buy an activation key at a reliable online store at a fraction of the price of the retail box. UK customers can easily find genuine online activation Windows 11 keys for under £10. When you compare it with the retail box price of almost $200, it makes much more sense.
Avoid buying your Windows 11 from marketplaces like Amazon or eBay – your key might come from unauthorized sources and will be blocked by Microsoft swiftly.
What is the best place to buy a Windows 11 key?
Trusted online key shops like Key-Soft.co.uk offer high-quality, genuine software keys at a much lower price than you could find in a physical store or on Microsoft's website. In addition, all editions and language versions can be purchased that way, giving you access to an original licence that won't expire suddenly and allowing you to reuse the same key on the same computer after reinstalling the system.
After proceeding with the purchase, you'll receive a key with 25 alphanumeric characters, a link to redeem it, and instructions. After redeeming and activating your system, you'll have permanent access to an original Windows 11 with all system updates to come.
Which version of Windows 11 should I get?
There are two main editions of Windows 11 – Home edition and Pro edition.
Windows 11 Home edition contains most of the features that come with the system, such as Windows Hello, device encryption, firewall and network protection, parental controls, Windows Defender Antivirus, and up to 128 GB of maximum RAM. This system can work with a single CPU with up to 64 cores.
Windows 11 Pro gives users some additional features when compared to the Home edition. You can set up the system with a local account, use the Active Dictionary and Azure AD features, access the Windows Sandbox, use Microsoft remote Desktop and BitLocker device encryption, and more. You can also set up Group Policies, receive special Windows Updates for Business, and run the system in Kiosk mode. Windows 11 Pro can utilize a maximum of 2 TB of RAM and can run 2 CPUs at the same time, with a total number of usable cores increased to 128. 
In the end, it all depends on your needs – Windows 11 Pro gives users access to more features, but the licence is slightly more expensive.
You may also like: How Microsoft Technology is Used Small/Micro Businesses
Image source: Depositphotos.com