Click here to get this post in PDF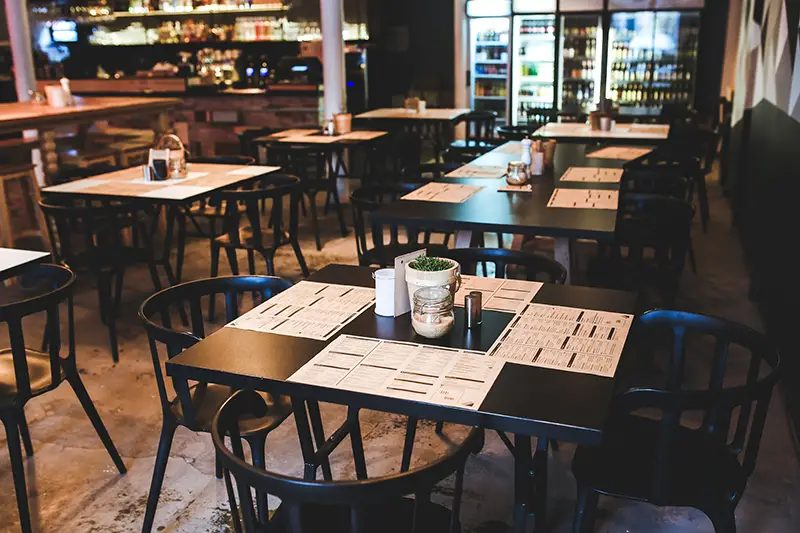 Whether you own an existing restaurant or plan to open one, there are many logistics to consider. One being insurance. Insurance for a restaurant can be tricky, especially when there are so many insurance types available. Restaurant insurance can depend on the kind of services they offer, such as bakeries, for example, have early and long hours that may affect their insurance coverage.
Restaurant insurance is a general term that is used in place of what insurers offer. The principal of these policies is created around property insurance that protects the structure of a restaurant. In addition, restaurant insurance might be personalized to include coverage for the following:
Specific liability – could include covering issues such as food spoilage due to power outage, contamination from pests, or other unique food-related problems related to the foodservice business. This policy item can be scaled up or down to match the value of the liability for your restaurant experience. 
High-end or custom equipment – restaurants are typically home to specialized, large scare, or custom equipment that is a large upfront investment. Losing the equipment without any coverage would be the closure of a restaurant. 
Imported, seasonal, or specialty food products – there could be a specific policy to cover your restaurant if the product is of limited resources or only available part of the year.
Aged or vintage items, such as cheese, spirits, or wine – these items are vital to hospitality and fine-dining industries' success. Fine wines, comprehensive spirits, and cheese can be costly to maintain.  Many of these items need to be ordered and stored, and it's essential to have optimal cover for them. 
Loss of income due to business interruptions – any damage done would be covered by property insurance, but you could be entitled to any revenue lost due to any business interruptions. There can be specially claused added to your restaurant insurance to make up any holes in cash flow or pay employees during an unexpected closure. 
Automobiles  – if your restaurant has any vehicle used for the company, you need to ensure they are in working order. Insurance for cars can be included in the restaurant insurance package.
Life insurance – can be overlooked insurance, but restaurants typically incur serious debts before turning a profit. Business owners should contemplate a packaged plan that includes life insurance to protect their loved ones should the worst happen.
Commercial general liability – this protects your restaurant from any damages that you could be held legally liable for. General liability provides coverage for situations where you may be held negligent for bodily harm or property damage. 
When looking for a comprehensive insurance package to insure your restaurant, you want to consider personal property coverage, property insurance, fire coverage, business expense coverage, workers' compensation insurance, and specialty insurance coverage. Typically, because restaurants have so many moving parts to consider within your insurance coverage, you will have two parts: buildings and equipment and liability. 
Besides knowing the different types of restaurant insurance you will need, you should compare the offering of the various insurance providers to help you make your informed decision on which insurance is going to suit your business's coverage the best. Here are other considerations to consider when selecting restaurant insurance:
Identify possible risks – look through various aspects that could affect the day-to-day operations of your restaurant. Assess which procedures are prone to specific threats or vulnerabilities. 
Read the fine print – do not forget to read the fine print on the insurance terms and conditions. The fine print essentially details the inclusions and exclusions of the policy. 
Insurance is about more than the price – the price of insurance should not be the sole factor in deciding what restaurant insurance you plan to use.
Final Thoughts
If you are arranging to open a restaurant, there are certain items to consider:
Business property insurance – that can cover the physical building and things inside.
Liability insurance – provides coverage if your restaurant is at fault for injuries of others or their property.
Workers compensation insurance  – is required if you have employees
As you can see from the specific types of restaurant insurance, there are many ways restaurants can be insured to protect their operation, owners, employees, and vendors from any unexpected situations. Make sure to do your research when looking for an insurance company.
You may also like: 10 Types of Insurance a Small Business Owner Needs
Image Source: Pixabay.com