Click here to get this post in PDF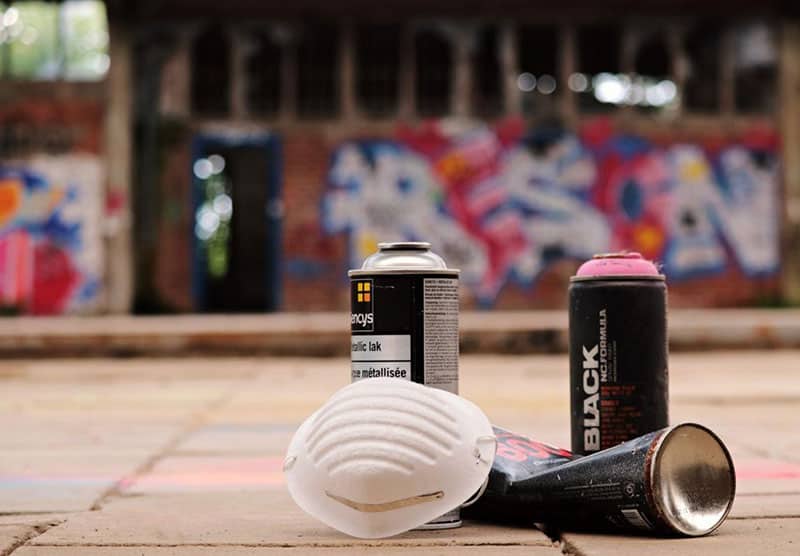 On average, a single vandalism incident can cost businesses approximately $3,370 to fix. Does the idea of shelling out over three thousand dollars for repairs to your business make you feel a little nauseated?
You might be wondering whether vandalism insurance is a good investment for your business. You might also be wondering whether it's covered under your current insurance policy. If you're not sure, you're in the right place.
Read on to learn more about how you can get vandalism insurance from commercial insurance companies. You'll also get some important information on different types of commercial insurance to help you choose the best policy for your needs.
Do Commercial Insurance Companies Cover Vandalism?
Let's start with the question that's probably the most pressing to you. In short, the answer is yes. Most of the time, a business insurance policy will cover acts of vandalism.
Keep in mind, though, that you'll usually have to meet a deductible before your insurance coverage kicks in. This means that you'll have to pay a certain amount out of pocket before your insurance company will start helping to pay for the damages.
It's important to have a clear understanding of what your insurance policy will and will not cover before you sign up for it. This will save you from finding yourself in a difficult (and potentially expensive) situation later should your business be vandalized.
What to Do If Your Business Is Vandalized
Your insurance policy will likely cover you if your business is vandalized. There are still some specific steps you'll need to take, though, to ensure you get the money you need to repair the damages, including the following:
Document Everything: Take pictures of the damage and don't clean anything up until you've got sufficient evidence of what happened
Report the Incident to the Police: Contact them so they can file a report and begin working to find out who's responsible for the damages
Contact Your Insurance Provider: The sooner you get in touch with your insurance provider, the better (share the information and evidence you've gathered with them so they can help you file a claim)
Once you've contacted your insurance provider, they'll give you instructions on the proper steps to take afterward. Remember, they're on your side, and they'll work with you to help you get the matter resolved as soon as possible.
What Else Does Commercial Insurance Cover?
Now, you might be wondering what else your business insurance policy covers. The amount of coverage you have varies depending on a lot of factors, including the type of policy you purchased. Here are some common types of insurance you may want to consider purchasing if you don't have them already, as well as a basic rundown of what they cover:
Errors and Omissions Insurance: This covers your business against claims of negligence 
Property Insurance: This protects your business space, as well as everything stored inside of it, from theft and/or vandalism
Workers' Compensation Insurance: This protects your workers and helps them get treatment if they're injured on the job
Product Liability Insurance: This protects your business in the event that one of your products causes harm or damage
Vehicle Insurance: This protects your business and your employers if they're in an accident while driving a company car
Many commercial insurance companies offer bundles that combine multiple types of insurance into one plan. This helps you ensure you're covered in a variety of situations without having to spend a ton of money on separate policies. 
Tips for Choosing a Commercial Insurance Policy
As you can see, it's important to learn about vandalism insurance coverage and other types of coverage when choosing a commercial insurance policy. There are some other things you should keep in mind before you decide which policy you want to purchase, including the following:
Know the Risks
Start by conducting a risk assessment and figuring out what type of coverage your business is most likely to need. For example, if you don't have any company vehicles, you can likely skip vehicle insurance. If you have employees working for you, though, you'll definitely want to invest in workers' compensation insurance. 
Work With an Agent
It's not always easy to tell what type of coverage you do and don't need for your business. This is where having an agent on your side can come in handy.
Working with a qualified insurance agent helps you to decide on the right kinds of coverage. It also helps you find out about deals and bundle options that you might not have known about otherwise. It's nice to have someone you can contact if you have questions or concerns, too.
Compare Before You Buy
Don't sign up for the first commercial insurance policy you find online. Shop around and compare several different options before making a decision.
Work with your agent to create a pro and con list for each policy and find the one that fits best with your business's needs. Be sure to take your time, too. This is a big investment for your company, so there's no need to rush it.
Re-Assess Each Year
Finally, remember to re-assess your commercial insurance needs each year. Maybe you don't need vehicle insurance now, but you might in a couple of years if you decide to purchase company cars. Conducting a re-assessment each year helps you ensure you're covering all your bases and aren't leaving your business vulnerable.
Get Your Business Covered Today
If you've been concerned about vandalism or other issues affecting your business, hopefully, the information in this article has helped to put you at ease. Now that you know more about what the policies from commercial insurance companies cover, as well as how to choose the right commercial insurance policy, it should be much easier for you to find a good plan for your business. Do you want to learn more about insurance or other matters related to protecting a business? If so, we can help. Check out the rest of our site today for more advice.
You may also like: Why is it So Important for Your Business to Be Insured?