Click here to get this post in PDF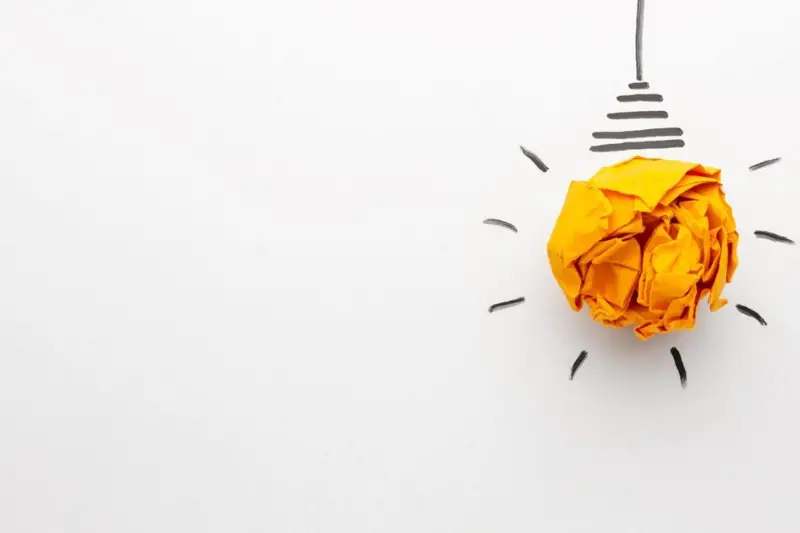 Credit: freepik via Freepik
You're an innovator, an entrepreneur, and you're going to change everything about your industry. You're confident you can shake things up, but innovation takes more than confidence. Whether you have a bright idea or are still developing the industry's next big innovation, you need to turn your disruptive lens on yourself. 
Asking yourself these five questions will disrupt your own ideas and help you develop and refine your approach into one that will be ready to make waves.
What Do Consumers in Your Industry Want?
It's the most obvious starting point to any innovation: what do people want that they don't already have? Lower costs? More options? More information before they make a purchase?
If you're not sure what it is consumers want, just ask them. There are plenty of ways to do market research, including email campaigns, data collection, and talking with them directly.
What Are Consumers' Biggest Frustrations?
Identifying pain points is just as, if not more effective than identifying what consumers already know they want. If there was one thing consumers in your industry could change, what would it be?
Nobul is a company that found the answer to that question in real estate. Nobul is a dynamic marketplace that connects homebuyers and sellers with real estate agents. The platform was launched as a response to the frustrations consumers had about real estate agents:
They didn't fully understand how agent fees worked.
There was no way to get reviews about agents.
First-time buyers had little concept of what services agents offer.
Speaking to BNN Bloomberg, Founder and CEO Regan McGee explained the frustrations Nobul solved:
"The job has completely changed, but the fee structure has stayed the same. With our competitive marketplace, agents that want to charge 5% can if they justify their 5% through their reviews and their service proposition. If they're doing something that's more like a 3% job, then that will come out as well. It's really about consumer choice."
What Do Today's Major Players Fail to Deliver?
Identifying the weak spots of your competitors and the industry's biggest players will show you where you have room to capitalize.
Entrenched industry players have a lot of blind spots, whereas startup companies are leaner and more flexible. They can try new ideas, test different solutions, and break old habits to become more responsive to their customers.
How Will Your Idea Disrupt the Industry?
There are plenty of entrepreneurs out there who believe they're disrupting everything but whose ideas don't really bring true disruption. It's one thing to build a successful business model out of a promising idea and another to rewrite the rules of the game.
How Will You Deliver Your Idea to the Market?
It's not enough just to have a great idea. You need a plan for delivering your idea to the market and getting your target consumers interested.
There is no single plan for getting an innovative idea to the market. It all depends on the industry and the nature of the idea itself, but once you decide on a business model, you can start planning how to market your big idea and bring it to your customers.
You may also like: 9 Steps Towards Business Growth Using Customer Segmentation