Click here to get this post in PDF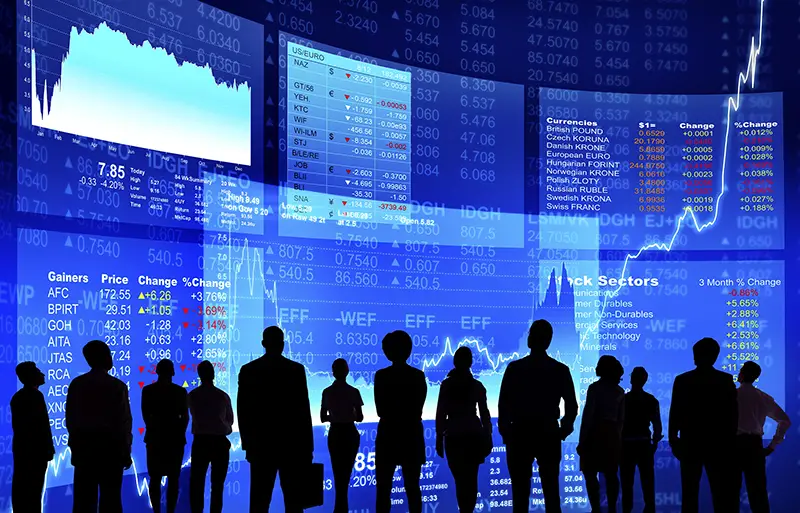 The Dow Jones index is hardly living the dream in 2022, though that's unlikely to be a surprise to all of you. The same is true for many other leading US indices – tell me something I don't know – and for the world's economy. Disney's papers have lost about 40% in the last year, so it's about time to add them to the portfolio. Wait… what?
First, let's take a look at the Dow Jones Industrial Index chart. This index represents what's going on with the 30 biggest companies in the US, including Disney. 

The Dow Jones has had a 10% drop over the last 12 months, and it's actually somehow leading when compared to the other popular US indices. The S&P 500 has seen a loss of 19%, and the Nasdaq Composite has fallen by 34%.

You may have been able to predict what that chart would look like if you've been living on Earth for the last couple of years. The string of events we have witnessed over the last two years don't even seem real, like it's something that we should be watching in a movie, finding ourselves thinking "that'll never happen to us". What would you like to start with – the pandemic, the military conflict between Russia and Ukraine, the energy crisis, supply disruptions, mounting prices, or maybe swift inflation? Choose your fighter. The stock markets are volatile and sense discomfort (to put it lightly) in this environment. 
Well, Disney's stock performance somehow makes things look even worse – it's seen a drop of almost 42%.

There are several reasons why things are going so poorly for Walt and the gang. First and foremost is the bear market, which Disney has not been able to outrun. The market is down, but some are just closer to the bottom than others.
Second, the company wasn't able to enjoy the pandemic-related covid boom that many other entertainment giants did because it has many offline money-making activities such as theme parks and cinemas. And of course during Covid-19, the flow of visitors was cut down, as were revenues. These days, the company is focused on recovering these services and business processes.
Third, all streaming companies are suffering a decline because investors are afraid that people will spend less money on entertainment during the macroeconomic crisis.
Disney's stock has dropped but the company performed well in Q3 of 2022, seeing revenue lift together with other important indicators — theme parks' visitors, sport streams viewers, and Disney+ subscribers.
Streaming is the keyword of the new Disney. Disney+, ESPN+, and Hulu are the three segments that are expected to bring in significant profit in the future – special attention here must be given to ESPN, a bright star of sports broadcasting.
One more important thing is the brand itself. Yep, the stock may have hit rock bottom, but Disney is an iconic brand with online and offline entertainment businesses that is loved by many generations. Where my High School Musical fans at? 
Of course, there are downsides as well. One of them is world depression, which, yes we know, sounds rather depressing. Food and heating are more important than a Disney+ subscription or visiting a theme park, is likely the overwhelming opinion. The second threat to success is cut-throat competition amid streaming services — from Netflix to Apple.
Moreover, we must remember that the general market remains unsteady, and American indices might continue their fall through the end of 2022. Most stocks will get dragged down with it, but analysts still maintain their bullish view on Disney – the average forecast for the next year is +37%.
One more piece of hopeful news is that during a market downturn, stock prices are often much lower. Even the highest-priced stocks are being sold at steep discounts right now, with some of them down more than 50%, meaning many stocks are looking cheap. And if you believed in the company half a year or 12 months ago, has anything really changed other than the share price? 
Disclaimer: This article is not intended to be a recommendation. The author is not responsible for any resulting actions of the company during your trading/investing experience.
You may also like: A Helpful Guide on How to Invest in Foreign Stocks
Image source: Rawpixel.com