Click here to get this post in PDF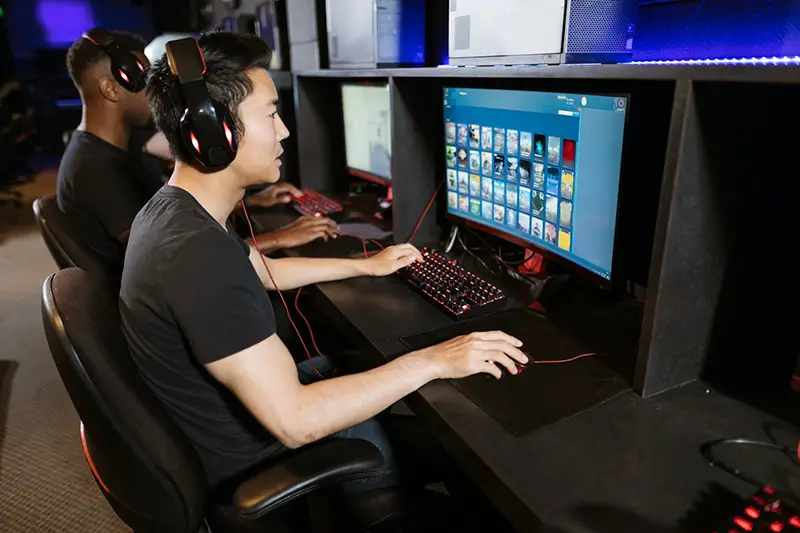 Many of us have seen a lot of times a funky-looking text that appears in a user's handle or a unique but funny stylish text on a post or a message.
But every time we look at it, we think that how that person was able to style that text in such a unique way and different from others.
But don't think too hard as all these texts are generated by using a discord font generator app or tools that are available on the internet.
Now some of you must be wondering what discord is so before discussing how we can get the stylish fonts like others let's talk a little about discord.
Discord is one of the biggest communication channels for gamers nowadays. Many gamers use discord for in-game communication for screen sharing as well.
The discord is an all-rounder messenger that is capable of transferring the images as well as videos and audio files etc between multiple users.
The discord has over 270 million users and the majority of the discord users are youngsters and teenagers so the biggest challenge for the discord team is to keep the discord interesting in all regards.
This explains the need of keeping the discord text unique and exciting so that a large number of new members can be attracted toward discord.
The built-in fonts of discord
The discord consists of many built-in stylish fonts that are capable of adding style and uniqueness to your text.
The built-in fonts are classically styled but the point here is the basic necessity of having them as many users prefer the classic font styles.
As the user can select from the cursive style fonts as well as the bold, underlined, colored and fonts with background colors as well for styling the text.
To switch between one font style to the other it is suggested that the user must type a symbol before or after a sentence or word ends so that the difference is easy to spot while the symbol acts as a style element.
This is very easy and that the thing that makes it fun as it is easy and easy to remember as well as making the built-in fonts fun to use.
But the fact is these built-in fonts might be able to satisfy a beginner but the pro demands some more action and unique fonts so they are not satisfied by the software's default text styles.
Some additional font styles for demanding users
The discord community consists of mostly the youngsters and as we all know the youngsters nowadays are very ambitious and demanding.
They want something new and unique and they dislike nothing more than rules and the default font styles of any software.
To express themselves more clearly and to look more creative as well as confident the majority of young users prefer to download tools that generate discord texts online.
By doing so the users can get their hands on all types of unique font styles and can select the style that matches their taste.
To get a better understanding we have seen that serious users always prefer the gothic style fonts to look cool and intimidating to others.
In this way, they can intimidate and make an impression on others by using the gothic font style for their texts only.
Speaking of gamers, we all have seen that Minecraft and light-hearted gamers always prefer the fancy fonts that make the text look funky as well as they select the bright-styled fonts.
To use such tools and to style the text according to your taste no special knowledge about the texts and tool is needed.
All you need to do is to enter the text in the special window or in the window that says enter text here.
After that, you are asked to choose the style according to your taste and we must suggest that the neutral fonts are perfect for discussions with potential customers.
That is why the game developers as well as the coders are inclined to select a font that suits the sober taste of business while the new ones select the fonts that are bright and as well as unique to match with their mood and personality.
Here are some tips for the selection of fonts 
The font that is getting a lot of popularity nowadays is the serif font. These fonts are very stylish but the major and only issue of these fonts is that they are very hard to read because they are styled in a mingled way.
But the fact is if a user decides to choose this style of fonts for the discord, he will not just have fonts that are very good looking on the computer screen but will be readable despite being interlaced and uniquely styled.
Other than this the selection of a font that is bold and looks professional compared to the other fonts is always good as it makes you appear serious and professional.
The other thing that you must take into consideration while getting or using a font is that you must always select a readable font.
If your text is not readable then what's the point of having a font. Fonts are supposed to make your text look good. 
But if the other users are unable to read your text then selecting that font style is a waste of time and energy.
The bold-styled fonts are best and are best for the formal and professional sort of texts where the text has a great significance. The bold is better for the sort of things that are later printed out and sent in letters and envelopes for professional practices.
If you decide to choose these bold-styled fonts on the discord, they will make your text appear sober and will make it a standout among the other fonts on discord.
However the choice of fonts depends on your personality and what you like, so instead of making a selection based on other choices, you must always select a font that you like.
You may also like: The Future of Cloud Gaming and Console Gaming
Image source: Pexels.com