Click here to get this post in PDF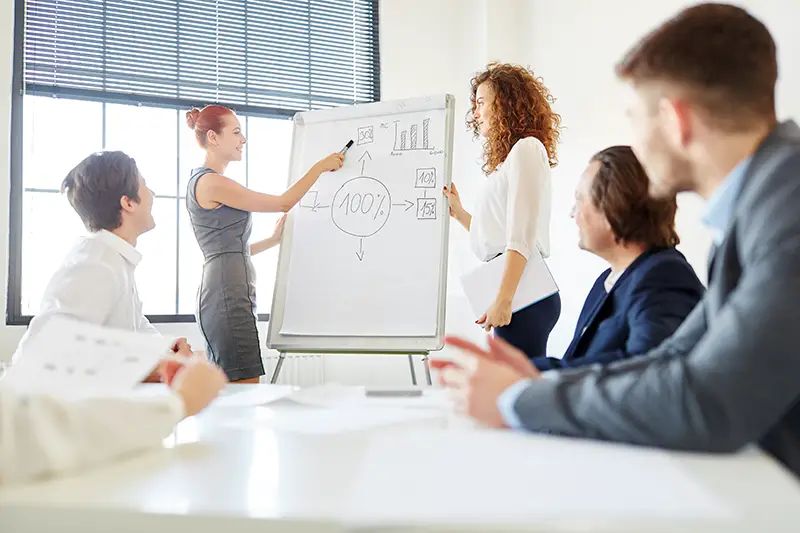 Effective leadership starts with self-leadership. That means taking responsibility for every element of your own performance before you can take responsibility for others. No leader is a perfect person, but you don't have to be perfect to lead others decisively and successfully. Here are five rules for effective delegation if you're an entrepreneur:
1. Equip Your Delegates With The Tools They Need
You need to choose the right person for the task at hand. However, it's equally important to ensure that this person is properly equipped to carry out the work. As the delegator, it is your responsibility to provide the necessary tools, like access to communication channels, small business IT support services, research data, and anything else that serves as a necessary resource, based on what other professionals in the industry are using. This can reduce your team's stress levels and increase productivity. 
2. Delegate An Entire Task To One Person Or Team
When fragments of a task are handed out to various members of the team, there will be a disjointed end product. Collaboration may be essential when an entire task is too much for a single person to handle. However, the team needs to come together to discuss each person's contribution and how that will complement the next person's role. As the delegator, it's imperative that you oversee this process effectively. Each person needs to understand how their task will affect the next person in line. 
3. Be Approachable: Make Yourself Available For Guidance And Support
When you're delegating tasks to others, expect there to be some uncertainty. Welcome questions and be forthcoming with information to upskill and deepen your team member's understanding. Be approachable and friendly. Appearing irritable or rushed will not inspire confidence. In most cases, someone who is doing a new task will only require guidance and feedback early on, as they're getting used to the parameters and demands of the work. By welcoming mistakes, questions, and learning curves, you're setting your teammate up for long term success. 
4. Make Use Of Compliment Sandwiches
A compliment sandwich is one of the best strategies used by powerful leaders to inspire positivity while still providing helpful critique. The sandwich concept involves delivering positive feedback first, congratulating your staff member on an element they excelled in. Next, you provide the "meat" of your feedback, the filling. This is the critique. Keep it short and friendly before you finish off with another separate compliment – mention another area in the task that they handled very well. This helps employees to accept the negative feedback and implement your suggestions for improvement without losing morale. 
---
3 Essential Skills Every Entrepreneur Should Have
---
5. Clarity is Crucial
When you delegate a task, communicate the value of the task so that the employee understands the greater goal. The word "because" is considered a persuasive word. A Harvard study in 1978 focused on the word "because." The findings revealed that the use of the word because can increase the listener's compliance by around 30%. 
The sentence: "Excuse me, I have five pages. May I use the xerox machine?" saw, on average, 60% compliance. That means 60% of the time, the listener agreed to let the speaker use the xerox machine. The sentence was switched to "excuse me, I have five pages. May I use the xerox machine because I'm in a rush?" This resulted in a staggering 94% compliance! People need a reason to motivate them into following an instruction, even if the reason is actually irrelevant. 
Follow these five rules, and you'll be setting your team up for success whenever you need to delegate tasks. 
Image Source: Shutterstock.com