Click here to get this post in PDF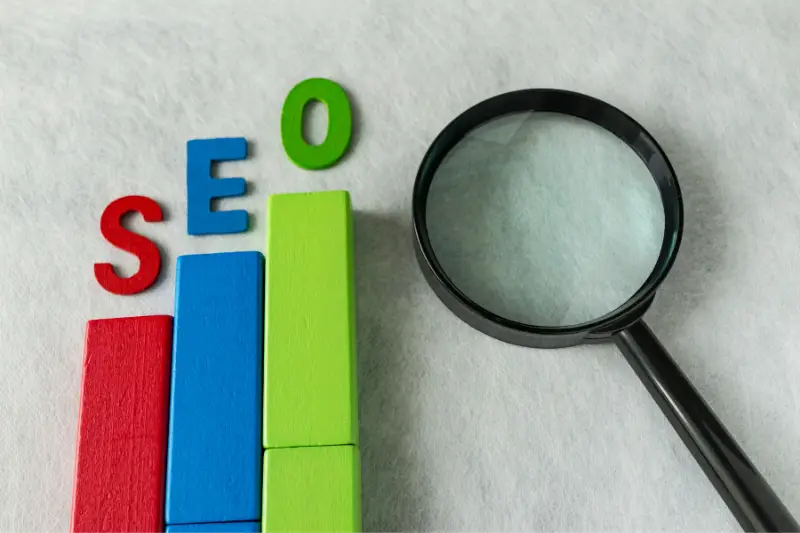 Running your own Shopify store isn't as simple as it sounds. A lot of consideration needs to be put in if you want your store to be successful. As with any store, many elements impact the user experience and outcome, and that's not something that a beginner will grasp straight away. Of course, Shopify is a great platform for your eCommerce store, but if you're going to make the most of it – you'll want to know more about how to properly work with eCommerce SEO to divert more traffic to your own store.
Gaining more traffic to your store is the main goal, but you want to ensure that the user experience results in a positive outcome once they arrive; otherwise, the traffic you're diverting is a wasted effort. Here are some ways you can improve the SEO strategy of your Shopify Store:
Improve your site's layout
SEO shouldn't be a mystery to you if you have your own Shopify store. The way your website is ranked on a search engine results page is a result of many factors, one of which is the ease of navigation. You want search engines to have an easy time finding their way around your website; otherwise, it will bring down your ranking. Creating a solid and comprehensive website hierarchy can help ensure your site is prioritised on a results page. Navigation is highly important, not just for search engines but for your users.
You don't want the people who arrive on your website to have any difficulty finding what they're looking for, so make sure everything is laid out in a way that makes sense and is easy for others to understand.
Upload interesting content
People will arrive at your website by searching relevant terms on Google or another search engine, and if you're only casting a small net – you're not going to get many viewers. For example, if your website is home to niche information about your products and services, you're only going to find people searching for just that. So that's not the best way to attract more traffic.
A great way to bring in more people is to consistently upload content to your website so that you may expand on your opportunities to appear on a results page. For example, if you run a blog on your site, you could write about the many relevant things to your business – increasing your chances of someone searching for something relevant to your site. Typically, you can improve your content by making sure to include commonly searched keywords related to what you've written about.
It's important to create content consistently, as information that you have previously posted on your site may lose relevance. Keep in mind that the search engine will analyse the content, so outdated content will mean a lower ranking.
You'll also want to ensure that any of your site's content is unique to itself and not plagiarised from other sources. You cannot simply copy and paste things that others have made and post them to your site – not only could you face legal action, but your search engine rankings will suffer from it. If you're unsure whether or not the content you've posted has been copied, a plagiarism checker can help you find the answer.
Keyword research
If you're going to create appealing content, you're going to want to do some research around keywords related to your site. It's not too difficult to get your keywords; you can typically incorporate them into a piece of writing. The purpose of these keywords is to utilise commonly searched terms relevant to you, making it more likely for someone to search for something written on your website. Of course, the more keywords you have for people to search, the higher amounts of traffic you're going to see.
You can start your research by gathering a few terms that are relevant and based on your business. You can then use these terms to probe for keywords. Try putting these topics into a search engine and see the suggested results and the "people also ask" section. It can be pretty telling which terms are more popular; from there, you're free to write a blog about your findings!
Backlinking
If you're unfamiliar with the term, a backlink is a link from an external website that comes to one of your site's pages. The way this works is that another website will post a blog or include a piece of writing onto one of their pages – with a link leading to a webpage you're hosting on your site. The external link that comes back to your website is aptly named a bank link.
In a sense, you're piggybacking off the traffic from a said external website, and your search engine ranking will improve. So consider it another, more popular website, vouching for your website's validity and quality.
Of course, the link will naturally divert more traffic to your website outside of search engine ranking. Viewers who read through the content and click on your link will end up on your site's chosen page. You'll want to ensure that any backlinks out there will lead to a valid page – otherwise, you may end up with frustrated viewers.
Typically, if you're going to have other sites include backlinks on their pages, it requires some kind of agreement for it to happen. Many sites accept payment to include backlinks in exchange for their high amounts of traffic. Make sure you're picking the right sites to host your backlinks; otherwise, you may find your investment unprofitable and a waste of time.
You may also like: Top 5 SEO Tips for Small Businesses in 2022
Image source: Shutterstock.com