Click here to get this post in PDF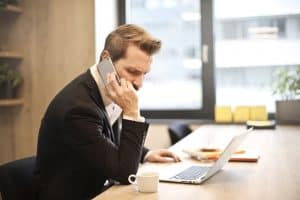 Awareness of cyber attacks and digital fraud is on the rise and now, more than ever, small businesses are taking precautions to reduce their risk of security threats.
The 2015 Kroll Global Fraud Report found that, in comparison to other nationalities who took part in the report, Europeans were less willing to believe their companies were at a high risk of fraud.
Nevertheless, the report uncovered that 74% of respondents were victims of at least one type of fraud during that year.
Surprisingly, for many businesses, the threat doesn't come from external aggressors but from within the company itself, with 39% of businesses blaming high staff turnover as a cause of increased fraud exposure.
The recruitment process can be laborious, especially for small businesses where time and resources are stretched.
In certain industries, such as those in which individuals will be working with vulnerable members of society, DBS checks are a legal requirement.
However, some companies in other industries choose to include DBS checks as part of their recruiting process to help them identify suitable employees.
If you're unsure about whether DBS checks could benefit your business, we've compiled a helpful guide.
What is a DBS check?
DBS checks provide information about an individual's criminal background.
As well as revealing if a candidate has a criminal record, a DBS check will uncover any warnings or reprimands, allowing employers to make more informed recruiting decisions.
Types of DBS Check
There are three types of DBS check to choose from:-
Basic
Standard
Enhanced
Since January, employers can now apply for a basic DBS check on behalf of an employee.
Basic DBS checks reveal any unspent, usually recent or serious, convictions an applicant may have.
They can be used for any reason or role and some companies may choose to implement them to improve staff security.
Basic checks can sometimes be applied for by the individual. However, if it is a Standard or Enhanced check that is required this must be done through the employer.
This is because to receive a Standard or Enhanced check an individual must be eligible.
To be eligible for a Standard check, the applicant's role must be on the Rehabilitation of Offenders Act 1974 (Exceptions Order 1975).
To be entitled to an Enhanced check, the role must appear on both the aforementioned act and the Police Act 1997.
Standard and Enhanced checks are most commonly required in jobs where the individual will be working with children or vulnerable adults.
Unlike Basic checks, Standard and Enhanced DBS detail both spent and unspent convictions.
Enhanced checks expand on Standard disclosures and include any additional information the local police consider to be relevant to the application.
If the role requires an Enhanced check with list the results will confirm that the applicant's name doesn't appear on either the adult or the children's barred list.
Standard government charges are £25 for a Basic check, £26 for Standard checks and £44 for Enhanced checks with or without list.
Employers also have the option to apply for DBS checks through a Responsible Organisation who will take care of the application process. A list of Responsible Organisations is available on gov.uk.
How to perform a DBS check
There are a few things you'll need to keep in mind throughout the DBS process:
Permission: in the majority of cases, as an employer, you'll be applying on behalf of the candidate. To check the status of a DBS online you must make sure you have the individual's permission.
Details: have you got all the applicant's details? DBS checks are comprehensive and require the individual to provide information such as current and previous addresses, name changes, nationality and place of birth etc. Click here for a full list of information you'll need.
Identity: have you checked which route the applicant will be taking and which identification documents you're required to check? More on that later…
Results: a 'clear' result or 'no result' on a Standard or Enhanced check means the individual doesn't have a criminal record. For a Basic check, the applicant may still have spent convictions that they do not have to disclose.
Data Protection – be sure to handle all information obtained in line with the obligations under the Data Protection Act 1998.
The DBS process is very simple and in many cases, an application may only take five minutes.
In some cases, checks can be completed and results viewed online in an hour.
Recent DBS changes for employers
In January, ID checking guidelines were updated in line with Right to Work checks.
Checking an applicant's ID has always been an important part of applying for a DBS. However, employers must now ensure they're checking the right documents for the nationality of their employee.
As the employer, you'll need to ensure you've seen the right ID documents for the route your employee is taking.
There are three different route options depending on the applicant's nationality and their type of work.
Summary
Despite finding that 72% of business fraud involved an employee, the Kroll report revealed that companies they surveyed were less likely than those outside Europe to invest in staff background checks.
If you're concerned about your company's security, DBS checks will reveal information about an employee's criminal background. You can use the results of a DBS to make more informed recruitment decisions and help insulate your company against security threats. 
Another recent report found that the majority of businesses thought their employees were of a higher standard having run DBS checks during the hiring process.
It is essential that you always confirm the eligibility of the individual for the level of check you wish to perform.
If the applicant's position is included on the Rehabilitation of Offenders Act (ROA) 1974 (Exceptions Order 1975) you will need to apply for a Standard check on behalf of your employee.
If their position is on both the ROA (Exceptions Order 1975) and Police Act 1997 (Criminal Records) an Enhanced check is required.
Anyone is eligible for a Basic disclosure and it's at the employer's discretion to decide if DBS checks are right for their hiring process.
We hope this guide has been helpful in answering your DBS questions!
About the Author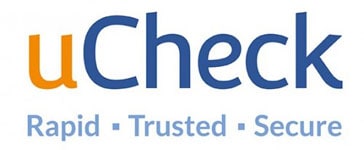 This guide has been written exclusively for Business Partner Magazine by Sarah Thompson, Business Development Manager of uCheck. uCheck are the second largest provider of DBS checks in the UK, and also offer other types of Online Employment Screening including DVLA, Right to Work, Adverse Credit and Identity checks.