Click here to get this post in PDF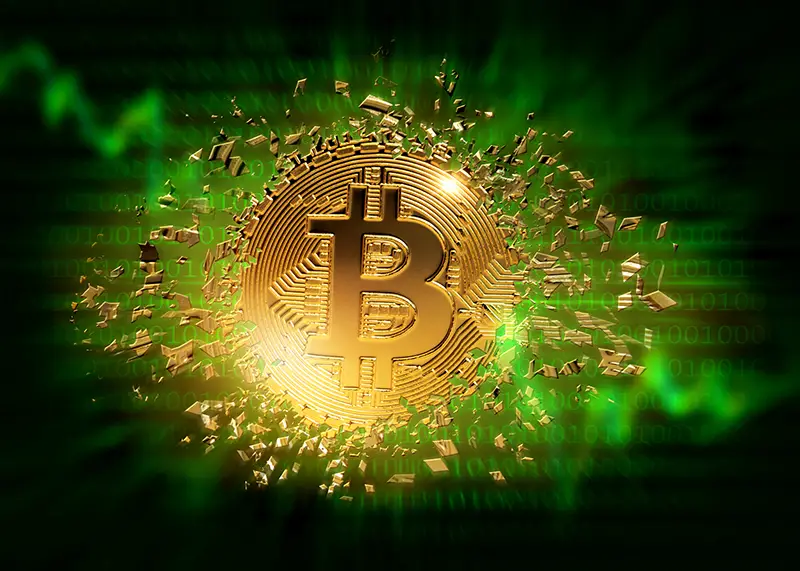 Investing in a market as volatile as cryptocurrency is very tricky. Most times, there will always be a decline or decrement in the market. Bitcoin is the giant coin in the crypto market, and whenever the price of the coin goes up, the cost of many coins goes up. The same thing applies to when the price of the coin goes down. Even if you are not directly involved in Bitcoin, it is a possibility that the coin you are involved in would be very much affected by the increment or decrement of Bitcoin. 
Bitcoin is a coin that has made a lot of investors and traders rich. This has been a reason why many people are now rushing to the market. However, what most people don't know is that there is a possibility that they will lose money in the market. Even some traders who have resolved to use trading bots to trade still make losses, but the losses are lesser than their profit. For instance, you can use a bot like Quantum AI and get the Quantum AI trading benefits. Even though you will make a profit most of the time, making a loss is just unavoidable.
However, in situations where Bitcoin is experiencing a price decrease, some people head into other shady deals just to make their money back. Most times, they end up losing more of their money. Here are some of the things you should avoid when bitcoin dips to avoid losing more money.
DON'T ENTER INTO TRADES AT THE END OF DOWNTRENDS
It is tough to stay calm, especially when all your money is in the crypto market that is going down. Many people have the habit of entering trades at the end or downtrends, which exposes them to more losses. This means that you are catching the bottom of the on-trade. This is very dangerous, and many people think that this is the next thing when Bitcoin dips. However, depending on how hard it is, most people lose out, ending up with more losses. 
Trying to catch the bottom is very dangerous because you will focus more on entering trades at the end of downtrends. Doing that, you will miss out on trades. Unless you are perfect and skilled in catching the bottom, it isn't worth it for you to do. You will end up with more losses, and you will still miss out on making profits.
CHARTS
Many people make it their daily job to stare at charts every time after they experience a dip in the market. Immediately there is a dip in Bitcoin. Looking at when the chart would rise back up every time makes you very emotional, and because of that, you might make some bad trades. When the price of Bitcoin would rise, it will most definitely increase. However, your staring at the charts all day wouldn't make it grow. You need to make better use of your time by learning how to make better trades and other things to make you a better trader on the market.
FRENZY SALE
Whenever there is a dip in the market, many people venture into a series of ridiculous coin sales. They don't want to run into loss will be the reason they would give. Some people even sell their bitcoin because of FOMO. People are quick to abandon ship when they see a dip in the market, and most times, they regret their actions. 
It is almost sure that if Bitcoin dips, there is a high propensity to rise again. This has been the trend of bitcoin ever since its inception. So, when there is a dip in Bitcoin, you need to calm down and gradually watch the market; it will always rise.
CONCLUSION
It is unavoidable for there to be a dip in the market. There will always be instances where there will be a dip in the market. However, you should avoid doing things that might lead to more losses for you. A dip in Bitcoin will always occur. However, there will always be a rise in the coin; but, it might be gradual.
You may also like: Is It Good Time to Invest in Cryptocurrency?
Image source: Dreamstime.com