Click here to get this post in PDF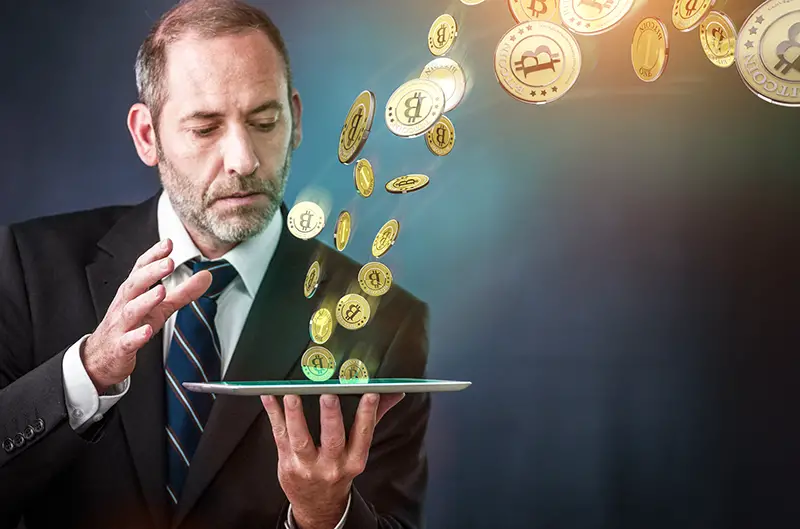 For those eager to invest some money during 2021, many products are available: stocks, retirement savings, rental property investment, and cryptocurrencies. But maybe you are asking yourself if it's a good time to invest in cryptocurrency. Here's how things stand at the moment.
The bitcoin price soared steadily in 2020, heading towards $20 000 per coin and making other cryptocurrencies more appealing to investors. Even at high risk, the cryptocurrency continues to appeal to investors betting on a rising market capitalization in 2021.
If you want to invest in cryptocurrencies for the long or short term, the least risky will be to turn to the market leaders such as Bitcoin but also consider investing in Ripple and Ethereum.
As a cryptocurrency, bitcoin has already proven to be perennial. Its value should mechanically rise in the coming months. Indeed, from its creation, 21 million bitcoins were planned, neither more nor less. But, every four years, the production of BTC is reduced… by half! It inevitably leads to a difference between an ever-present demand and a declining supply, thus valuing bitcoin even more.
The good news is that in May 2020 another bitcoin halving took place. Two previous halvings have already taken place in 2012 and 2016, which resulted in a significant revaluation of this active crypto. Can history repeat itself?
Ethereum (ETH) also represents an excellent opportunity for investment in the crypto market. After a very shaky 2019 year, the Ethereum blockchain technology propelled this cryptocurrency on the market's top. According to analysts and crypto experts, there are increasing chances that Ethereum dethrone bitcoin soon. Current information is key to your success in investing. Check these comparisons on Best Crypto Exchange Australia for the latest detailed information.
 Promising cryptocurrencies
Apart from the leaders of the market, such as bitcoin and litecoin or ripple, several rather promising cryptocurrencies have emerged in recent years: investing part of your capital in these is a move that could prove profitable in 2021! Besides, diversification of investment is crucial if you want to have a wiggle room in times of sudden changes in the market. 
Here are the cryptos with the potential to bring you profits and which you should consider if you decide to enter the market:
Tezos (XTZ): secured by the Proof-of-Stake system, can bring up to 7% in a year. The XTZ has continued to climb in 2019!
Cosmos (ATOM): Working with blockchain network technology, it is still in the experimental stage, but is very promising.
Stellar Lumens (XLM): offers real-time transactions and international payments with minimal commissions.
Kleros (PNK): operates on the Ethereum network and in 2021 should be the year of its explosion with expected integrations.
MakerDAO (MKR, DAI): After three years of existence, the token has remained stable and expects 2021 to multiply and become the main currency within the Ethereum system.
 How to invest in cryptocurrency?
When it comes to the investment process itself, you can follow the following method to become the proud owner of a cryptocurrency token:
Choose from secure platforms. Visit forums or social networks to learn more about them. Also, find out about the payment methods available on each platform.
Create an online crypto trading account.
Once your account is active, deposit your money into a digital wallet that you can then use to store your active crypto. Bank transfers, PayPal or even prepaid cards can be accepted depending on the platform chosen.
Buy the cryptocurrency of your choice among those offered by the platform.
 What you do with these crypto-assets once in your possession is up to you. Some prefer the hold strategy, which consists of letting your assets grow over the long term. Others opt for trading, where they buy and sell very quickly by indexing themselves to fluctuations in the chosen cryptocurrencies' value.
In conclusion
In times of recessions, investment in cryptocurrencies could be the best decision to make to reach financial stability and grow your existing funds. Don't be afraid of the volatility of the market. The volatility in prices is just a tool for traders to make higher profits using.  
However, if you are likely to invest in cryptocurrency be prepared to lose the amounts since the value of digital currencies is extremely volatile and can drop from year to month or day today. So be sure to diversify your investment and opt for various crypto assets to better navigate the market.
Also, you must be careful if you decide to buy bitcoin or any other virtual currency. Scams are legion on the net. It will be imperative to go to official and recognized platforms to invest in virtual currency.
You may also like: How Cryptocurrency Works? Specialists from Hedgespots Trading Platform Reveal the Truth
Disclaimer: This article is not intended to be a recommendation. The author is not responsible for any resulting actions of the company during your trading/investing experience.
Image Source: Shutterstock.com