Click here to get this post in PDF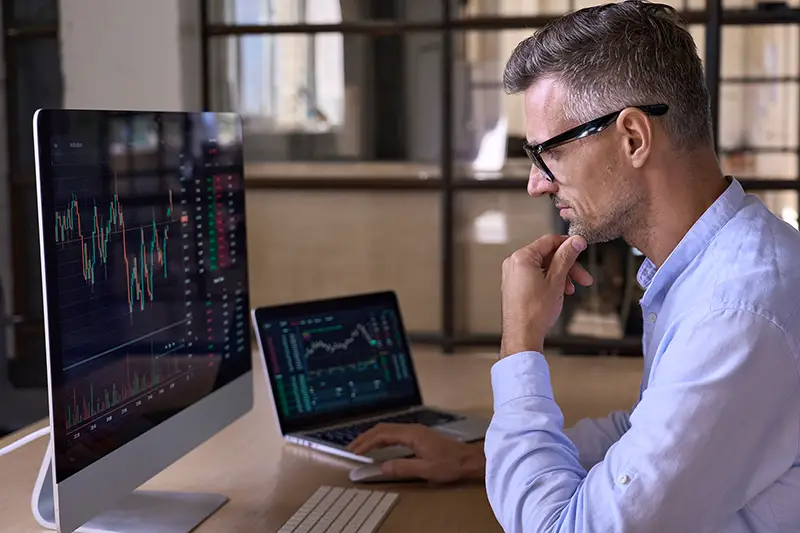 Most people treat cryptocurrencies as nothing more than an investment instrument. Just like stocks, gold or real estate, it's a place to put your money and let it grow. 
What a lot of people forget is that cryptocurrencies are still currencies. Bitcoin, the first-ever cryptocurrency, was originally invented with the intention of buying goods and services online. And you can still use it for this purpose!
There are numerous advantages to purchasing items with cryptocurrencies. You can access products and services around the world without having to convert your currency and negotiate transfer fees. You can also keep your purchases anonymous, protecting online data from being stolen. 
Of course, not everywhere accepts cryptocurrency as a form of payment. And those that do generally only accept popular cryptocurrencies like Bitcoin and Ethereum. However, more companies are opening up to the idea. In a few years' time, it's likely we'll be able to spend cryptocurrencies everywhere, from restaurants to gas stations. In the meantime, here are just some of the ways in which you can spend your crypto today.
Pay freelancers around the world
Many freelancers, including web designers, copywriters, graphic designers and virtual assistants, are starting to accept cryptocurrency payments. While freelance platforms like Upwork and Fiverr currently don't accept crypto, there are emerging platforms like Gitcoin. 
Paying with cryptocurrencies makes it possible to easily pay freelancers from other countries without fiat currencies having to be converted. This can be useful for small transactions. It could allow you to access cheaper rates or simply more specialist talent (for example, if you need a translator to transcribe some audio from a non-widely spoken foreign language, you can find native speakers abroad as opposed to having to rely on limited local talent). 
Book flights and hotels
A number of flight and hotel booking companies now accept Bitcoin. If you're an avid traveller and crypto owner, this could be worth taking advantage of. In fact, it could allow you to take advantage of deals from all around the world. 
Exactly which companies accept Bitcoin? One of the biggest travel companies is Expedia, where you can shop for flights, hotels, vacation homes and car rental. Travala similarly offers you to pay for many of the same services using Bitcoin. There's also Cheap Air and Alternative Airlines, which focus solely on flights and also accept Bitcoin payments. More travel companies are expected to adopt Bitcoin in the near future. 
Buy online gift cards
While many online stores do not allow you to buy products directly with cryptocurrencies, you can often buy online gift cards. Examples of online sites that you can buy gift cards for with crypto include Amazon, Lowes, Target and Macy's. Such gift cards can be bought through third-party sites and apps.
You can also buy gift cards for food services like Dominos and Dunkin Donuts, as well as entertainment services like AMC Theatres. You can also buy gift cards for Apple to spend on iTunes. All in all, there are lots of ways to turn your crypto into cash that you can freely spend simply by purchasing gift cards.
Purchase Xbox games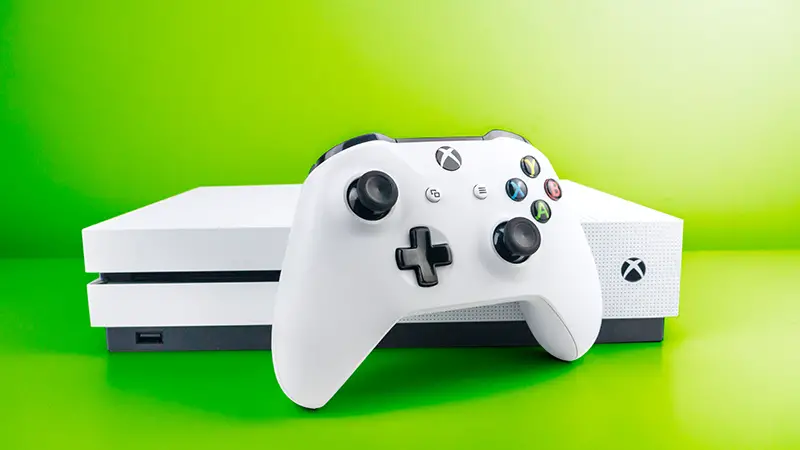 Microsoft has been accepting Bitcoin in its Xbox Store since 2014. Xbox owners with a Microsoft account can redeem crypto through their account. This can then be used to purchase games, movies and apps. If you have an Xbox and you are often buying games, this could be handy to know. 
You can also buy Xbox gift cards using cryptocurrencies. These could be a great gift option for a friend or family member who has an Xbox, allowing them to buy games from the Xbox store. 
Take out a DeFi loan
DeFi loans are a modern form of lending using decentralized finance. These loans allow you to apply via a cryptocurrency deposit. There is no need to disclose personal details or go through the checks as you would with a traditional bank. However, there are risks – due to the volatility of some cryptocurrencies, your deposit may not be worth the same value when you get it back.
Just like regular DeFi loans, there is still a contract in place known as a smart contract. You can receive your loan in fiat currency, and you get to pay it back in fiat currency (with interest) – it is simply the deposit that is paid in cryptocurrency. If you don't pay back the loan, the cryptocurrency deposit is used as collateral. It is worth researching the risks of DeFi lending to know what you're getting into. Obviously, as well as taking out loans, it's possible to become a lender yourself using DeFi, earning some extra money through loan interest. 
Shop for NFTs
NFTs are pretty much digital collectibles. They include things like digital art, music, in-game items and videos. Just like physical collectibles, many people have become drawn to the rarity of these items. Because of their rarity, many NFTs are quite valuable and have the potential to increase in value over time. Consequently, some NFTs could be a good asset to invest in.
NFTs can only be traded using cryptocurrency. When you buy an NFT, you get a digital certificate to prove that you are the owner. Like your cryptocurrency, it is important that this certificate is kept safe and secure. You can find various stores online selling NFTs. By doing your research, you can work out which NFTs are likely to be valuable in the future. All in all, they could be an asset worth buying if you're looking for a new investment opportunity and have some crypto to spend. 
Buy domain names from Namecheap
Given that cryptocurrency is an online currency, it makes sense that you can buy many exclusively online products using crypto. One example is domain names, which you can buy through domain registrars like Namecheap. 
This could be worth looking into if you've been thinking of building a website and have some crypto to spend. Domain names can also be bought as an asset to invest in, although you may want to do some research into domain investing first. 
Grab a coffee at Starbucks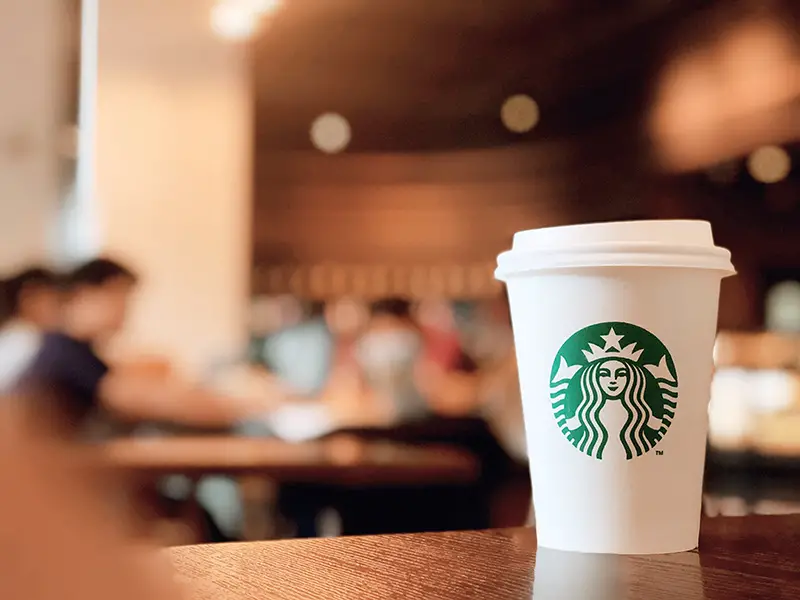 As a result of a digital wallet partnership with Bakkt, Starbucks now allows customers to pay directly via Bitcoin. It's one of the few coffee chains that currently permits this. 
How do I buy a coffee in Starbucks using Bitcoin? First you'll need a Bakkt crypto account containing some Bitcoin. Using the Bakkt app, you can convert Bitcoin into a Starbucks gift card. You can then use the Starbucks app to pay using this gift card. It's a little long-winded (you could argue that you're not paying directly with Bitcoin), however it's still handy to know if you're short of change for a coffee and have some Bitcoin to spare. 
Buy home furnishings from Overstock
Much like Microsoft, Overstock was an early adopter of Bitcoin. Since 2014, visitors using the Overstock website have been able to use Bitcoin to pay directly for products. This is due to a long-time partnership with Coinbase.
Overstock largely supplies home furniture and materials and tools for remodelling. However, there are other items you can buy via this store too including pet products and jewelry – check out their site to see some of their inventory. In order to pay with Bitcoin, you will need a Coinbase wallet.
Order tickets to sports games
A number of online ticket sites are also starting to experiment with crypto payments. One of the biggest adopters has been US sports clubs. Using crypto, it's now possible to buy tickets to some games. This could be ideal if you're a sports fan that loves traveling to live games. 
Which teams allow you to pay with crypto? The Miami Dolphins are one team that currently does, accepting Bitcoin and Litecoin. Meanwhile, The Dallas Mavericks allow Bitcoin payments for games, as well as offering Bitcoin customers discounts on sports merchandise. The Oakland As meanwhile, allows you to buy a six-person suite for the cost of 1 Bitcoin. Consider whether you're a fan of any of these teams and whether you've got enough crypto to buy some tickets. 
Buy electronic equipment on Newegg
It's also possible to buy electronic equipment online using cryptocurrency. Newegg is one such site that allows you to buy equipment by paying with Bitcoin. Unlike some companies that require you to pay using a certain crypto wallet, Newegg allows you to pay via Bitcoin from your wallet of choice. 
Just what electronic equipment can you buy on Newegg? The site sells practically every gadget you could think of, from laptops to drones. You can also buy various software via Newegg and items like gaming chairs. Newegg is known for its frequent sales, making it a good place to save money and spend crypto. 
Donate money to online creators
A number of online creators have started to accept donations in Bitcoin. This includes bloggers, digital artists, musicians and podcast owners. Such tips can remain anonymous.
Consider whether there are any online creators that you know and love who accept cryptocurrency donations. 
You may also like: 5 Awesome Reasons for Investing in Cryptocurrency
Image source: Shutterstock.com